Cartesi (CTSI) Merits a Closer Look, Upside Potential Looks Promising
By Anuradha Garg

Aug. 10 2021, Published 9:31 a.m. ET
After remaining weak for a few weeks, cryptocurrencies seem to be coming back to life. Cartesi Coin gained more than 60 percent in the last 24 hours alone. It has a market capitalization of nearly $320 million. This steep up-move seems to be in response to Cartesi's addition to the Kraken exchange. What is Cartesi's (CTSI) 2021 price prediction after the latest price action?
Article continues below advertisement
Cartesi was founded in 2018 by Erick de Moura, Augusto Teixeira, Diego Nehab, and Colin Steil. It provides three products—Descartes, Descartes Rollups, and Noether. Descartes allows developers to complete heavy computations on a Linux virtual machine, which allows blockchain verification. The Descartes Rollup feature is meant to be a more scalable smart contract solution to Ethereum. Noether is a side-chain project that allows Dapps to temporarily move and store files for lower fees.
What is Cartesi coin?
Cartesi is a layer-2 scaling infrastructure that allows complex computations outside the blockchain. It enables developers to build smart contracts using mainstream software stacks like Linux instead of using blockchain-specific developer tools. It solves the problems of scalability and high fees on blockchains. Cartesi Coin (CTSI) is a utility token for this network. Stakers receive CTSI rewards by staking their tokens and participating in the network.
Article continues below advertisement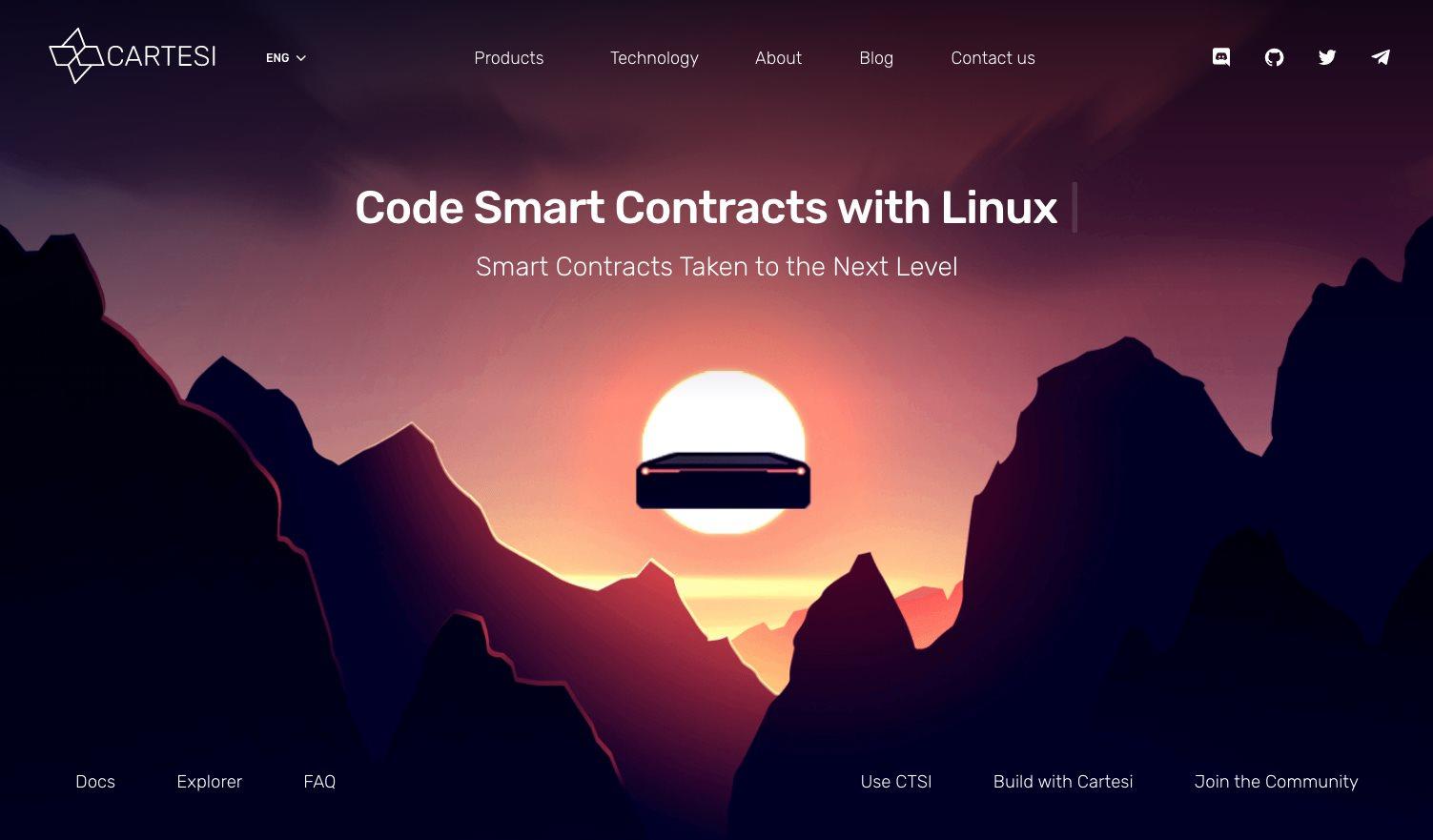 Cartesi (CTSI) price prediction 2021
The price predictions for Cartesi are generally quite bullish.
WalletInvestor sees CTSI reaching $1.126 in one year, which implies an upside of 34 percent.
Digital Coin Price is also bullish on CTSI and expects an upside of nearly 41 percent from here for the token to reach $1.19 by the end of 2021.
Gov Capital is more bullish than the above two and expects the coin to reach $2.1801 in one year, which implies a possible upside of 160 percent.
While it's difficult to rely on any of these predictions, the general trend for the token should be upwards given its huge untapped potential.
Article continues below advertisement
Is CTSI expected to go up?
While CTSI has seen a steep climb recently, there's a lot of upside left in the token. The token has a fixed supply and the wider adoption of Cartesi should drive the token price up. As it bridges the gap between mainstream software and smart contracts, developers should find value in the network.
Article continues below advertisement
Is CTSI a good investment?
CTSI's investment potential will depend on how well the Cartesi network is adopted. Cartesi is helping solve real-world issues of scalability and high fees of blockchains. It improves the mainstream programmability of allowing mainstream software stacks, which will help improve the adoption of blockchain.
How to buy Cartesi coins
Cartesi is available on all of the major crypto exchanges including Coinbase, Binance, Changelly, Houbi, Uniswap, and UPbit. On Aug. 9, Kraken announced that it will support CTSI along with three other altcoins. While you can buy CTSI on any of the above-mentioned exchanges, Binance is the most active exchange to trade Cartesi coins currently.