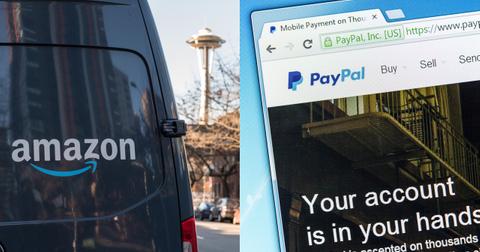 Does Amazon Accept PayPal As a Payment Method?
By Reese Watson

Updated
PayPal is an online payment service that has completely changed how people shop online. The service was ahead of its time. Two decades ago, no one could imagine shopping for furniture, electronics, even groceries without having to step out of their house. Now, online shopping is a way of life. With Amazon's huge success, it would make sense for PayPal to be an easy way to pay for orders. PayPal is an online payment service giant. However, Amazon doesn't let customers use PayPal that easily.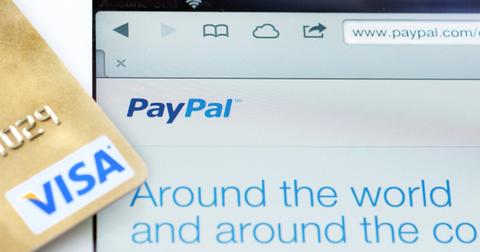 Amazon doesn't support PayPal directly
Amazon doesn't support PayPal directly for two reasons. For years, eBay owned PayPal. eBay is one of Amazon's biggest competitors. Also, Amazon promotes its own payment service — Amazon Pay.
PayPal used to be the main payment method for eBay. Since eBay mainly dealt with used products, it wasn't long before other online shopping sites like Amazon and Alibaba entered the market and offered new products. These companies took a big chunk out of eBay's business.
The number of PayPal users outgrew eBay users and the payment service wasn't restricted to eBay. Amazon emerged as a reliable online shopping platform with global vendors and deliveries. Although Amazon and PayPal don't have "feud," the relationship between the companies isn't straightforward.
You can use your PayPal account to pay for purchases on Amazon indirectly. The payment process isn't just a one-click action though.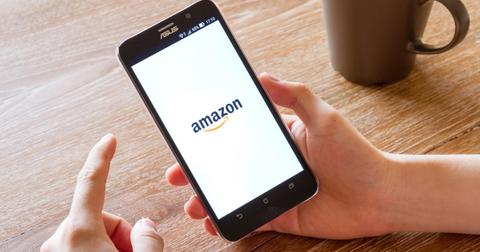 How do I link my PayPal account to Amazon?
There isn't a direct way to link a PayPal account to Amazon. However, Amazon vendors can redirect payments to PayPal. As a vendor, Amazon Pay has to be your primary method to collect payments. You can link the same bank account used under your Amazon Pay account to PayPal. You can access funds from Amazon Pay with PayPal through your bank account.
Can I make purchases on Amazon with PayPal?
PayPal isn't Amazon's main payment method, but customers can make payments indirectly through a PayPal account.
A customer can purchase Amazon gift cards with a PayPal account. In this scenario, you are technically buying products off of Amazon with PayPal money.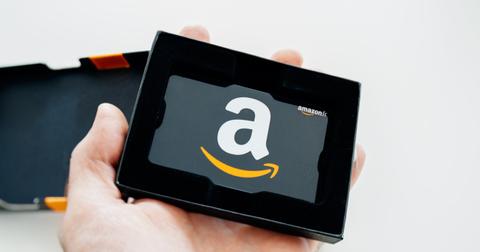 The most logical way to make purchases on Amazon with PayPal is by signing up for the PayPal MasterCard. It works like a debit card and is accepted anywhere Mastercard is taken. All you have to do is enter the card information like you would during a regular online checkout. The PayPal Mastercard is available in most countries and it is easy to get. In the U.S., all you need is:
a clean PayPal account without any issues under review
a verified phone number on PayPal
a PayPal verified address
a verified social security number
Does PayPal credit work on Amazon?
Amazon doesn't support PayPal payments or PayPal credit. However, you can still use PayPal credit to buy gift cards. You can use the gift cards to pay for purchases on Amazon.
Eventually, Amazon might support PayPal. Right now, the best option is a PayPal credit card because Amazon won't deny Mastercard.