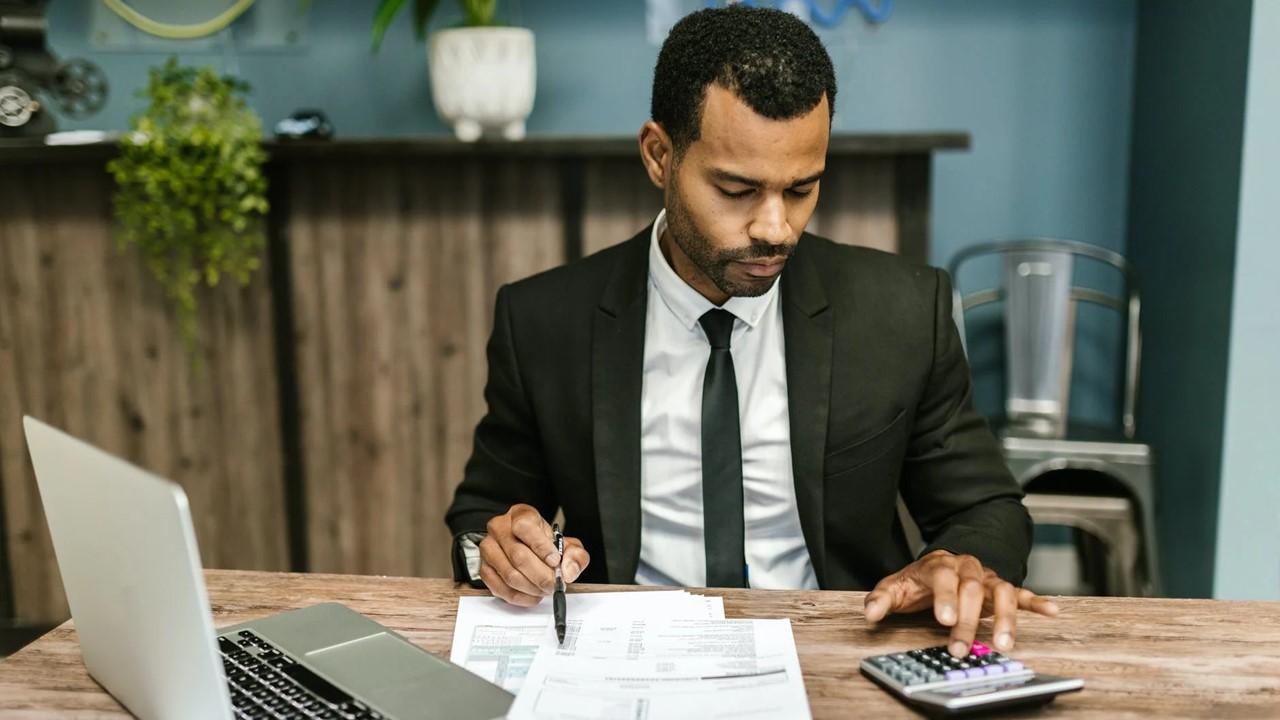 Should You Pay Personal Taxes From Your Business Account? Probably Not
With the 2021 tax season deadline inching closer, business owners want to know just how to separate work and personal taxes should be. Should you pay personal taxes from your business bank account?
Article continues below advertisement
Article continues below advertisement
While it isn't always against tax law to pay your personal taxes with a business account, it can cause problems in some situations and potentially lead to a tax audit or penalties.
In general, combining personal and business accounts can muddy your financial waters.
Business owners should try their best to keep business and personal expenses separate. This includes sole-proprietor businesses and companies with any number of employees.
Article continues below advertisement
In addition to disrupting cash flow, reducing liability protections, and making it difficult to share financials with stakeholders, combining business and personal accounts for any reason also muddies the waters for tax season.
There could be an issue with deductions.
When you pay personal taxes from a business account, you could overpay or underpay your taxes based on miscalculations of your eligible deductions. Businesses and individuals have different eligible deductions that can reduce their overall tax liability. For example, a small business owner can write off office supplies, rent, and other work-specific expenses that individuals can't.
Article continues below advertisement
Article continues below advertisement
This obstacle becomes even more confusing when it comes time to categorize your expenses. Some businesses keep up with expense categorization all year, but many wait until tax season to compile records. By that point, you may not remember which expense is for business and which is personal.
What to know about paying personal taxes if you have an LLC or other business entity
LLCs (limited liability companies) are pass-through entities. This means that any income that comes through the LLC passes through to the owners at the end of each calendar year. The owners then pay personal taxes on that income. The LLC doesn't directly pay taxes. If the LLC operates with a sole member, the owner can use either their personal or business account to pay taxes since there isn't another individual at the company who will be filing a personal tax return. If the LLC has employees, the owner should reallocate estimated quarterly taxes to a personal account.
Article continues below advertisement
Regardless of entity, most business owners pay taxes on a personal tax return. That tax return may have additional elements when you own a business or are self-employed, such as a Schedule C. In most cases, business owners will share payments or profits from the business bank account to themselves and pay taxes as such.
Article continues below advertisement
Usually, the IRS doesn't tax S Corporations and partnerships at the corporate level. For companies that do receive these taxes, your business account pays corporate taxes. You should also pay sales taxes through your business bank account.
If you have any sales or corporate taxes to pay, you can do so through your business account without having to go through your personal account.