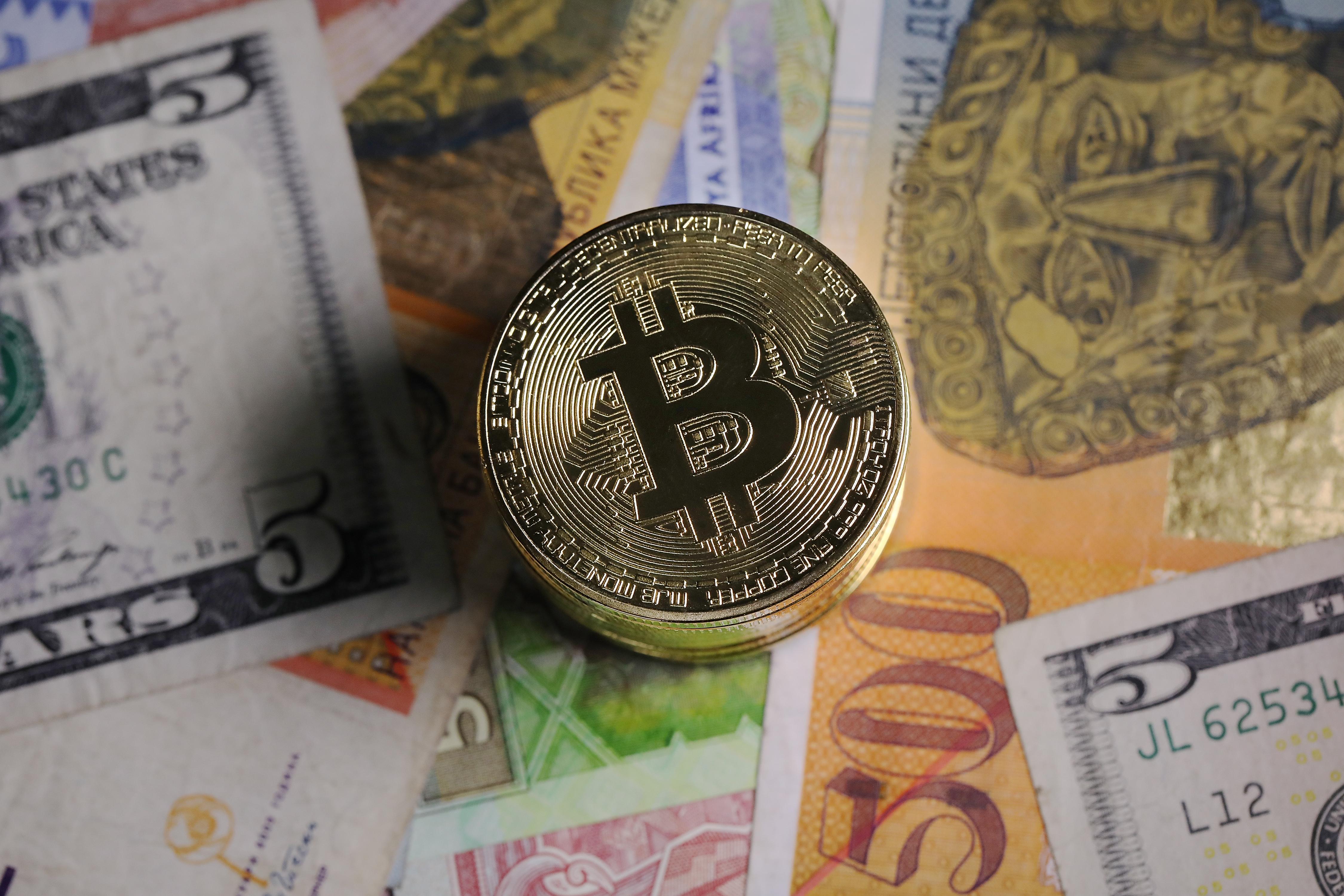 From Crypto Mining to Cash App: The Top Bitcoin-Related Stocks
By Mark Pygas

Feb. 10 2021, Published 12:20 p.m. ET
Bitcoin has had a wild few months. Since the beginning of December, prices for Bitcoins have jumped 139 percent. Bitcoin's anti-inflationary nature is seen as a safe harbor as governments worldwide pump more and more money into the economy amid the coronavirus pandemic and investors worry that some stocks may be overvalued.
Article continues below advertisement
But you don't need to go to the trouble of setting up a crypto wallet to invest in Bitcoin. There are several ways to gain exposure through the stock market, including Bitcoin mining stocks, semiconductor and processor stocks, and Bitcoin merchant stocks.
Top Bitcoin mining stocks
There are several publicly-traded companies that specialize in the process of mining cryptocurrency like Bitcoin. These companies invest in facilities with enormous amounts of computer power—and the air conditioning to keep it all cool—to complete complex "blocks" of verified transactions. In return for offering this service, the companies are rewarded with cryptocurrency.
Article continues below advertisement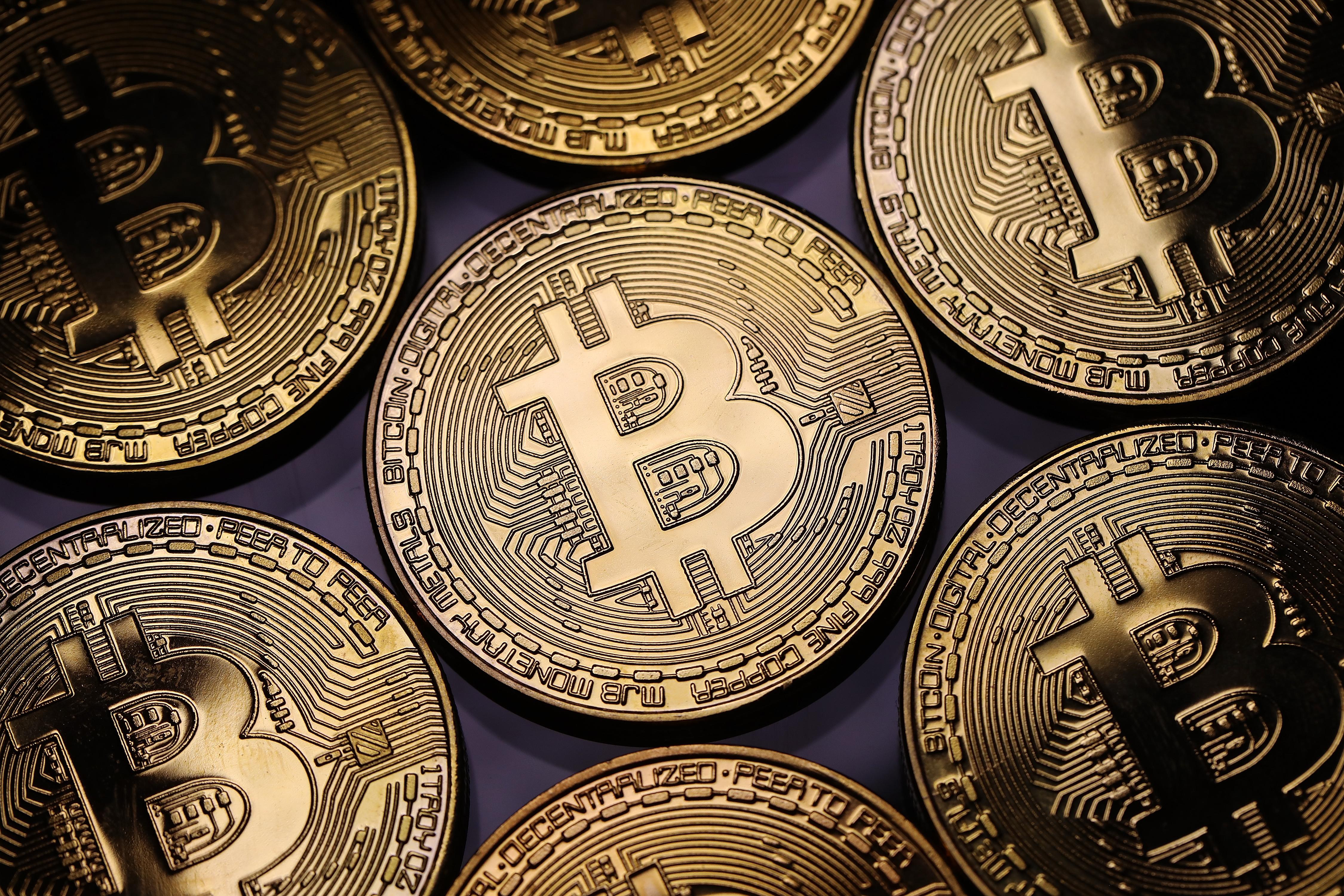 Marathon Patent Group (MARA) is the largest of these miners in North America. Previously, the company dabbled in uranium exploration and real-estate before getting involved in cryptocurrency mining. This has led to some pretty impressive numbers in the last few months. Since November 2020, the company's share price has increased by 1,640 percent to $37.59.
Article continues below advertisement
Riot Blockchain (RIOT) provides other companies with the hardware needed for blockchain networks, taking a cut of any mined cryptocurrency in return. Over the past year, the company has been able to increase capacity and reduce costs. As a result, Riot Blockchain's shares have surged 1,118 percent since November 2020.
HIVE Blockchain Technologies (HVBTF) was involved in gold mining before turning to cryptocurrency. HIVE Blockchain Technologies has operations in Canada, Sweden, and Iceland. The company massively increased its capacity in 2020 by acquiring other companies and buying new hardware. Since November 2020, their share prices have increased by over 636 percent.
Article continues below advertisement
Canaan Inc. (CAN) is a Chinese company that provides cryptocurrency miners with much of the hardware that they use. Unsurprisingly, these suppliers have also benefitted from the recent boom in Bitcoin prices. In recent months, the company's share price has surged nearly 300 percent.
Top stocks for semiconductors and processors
Semiconductors and processors are vital for the powerful computers used in the cryptocurrency mining process. Manufacturers of these products are increasingly offering technology specifically designed for the process. Back in 2018, Samsung announced that it started manufacturing chips specifically for cryptocurrency mining.
Article continues below advertisement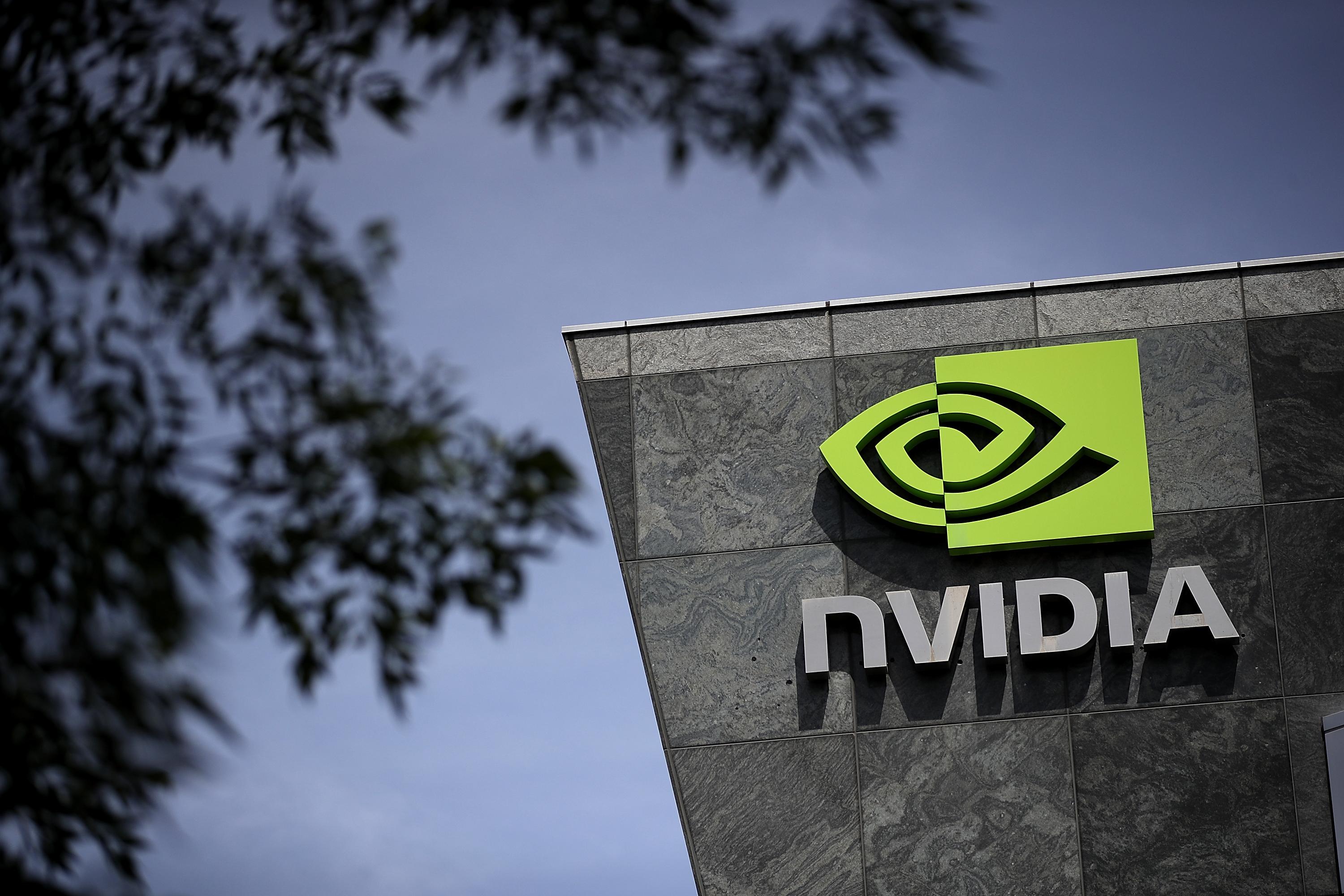 Advanced Micro Devices (AMD) manufactures both CPUs and GPUs, which are essential pieces of hardware in cryptocurrency mining. AMD claims to "offer the best combination of CPU and GPU technologies to make blockchain transactions increasingly faster and more secure." This focus on crypto has helped the company's stock surge 87 percent since January 2020.
Article continues below advertisement
Samsung (SMSN) has also been focusing on cryptocurrency mining in recent years. As mentioned above, they now offer computer chips specifically designed for the purpose. The household name has benefitted greatly from surging Bitcoin prices, with their share price rising more than 47 percent since November 2020.
Nvidia (NVDA) is best known for making GPUs for gaming. However, their powerful hardware has become a favorite among cryptocurrency miners, leading to shortages. In the third quarter of 2020, the company sold $175 million worth of GPUs to cryptocurrency miners. Since the start of 2020, Nvidia's share price has surged 133 percent.
Article continues below advertisement
Top Bitcoin merchant stocks
All of the Bitcoin that miners are extracting needs to be sold to someone. Retail investors can't get enough of the stuff. Companies that offer easy ways to purchase and sell Bitcoin are bound to make a healthy profit when they take their cut of the transaction.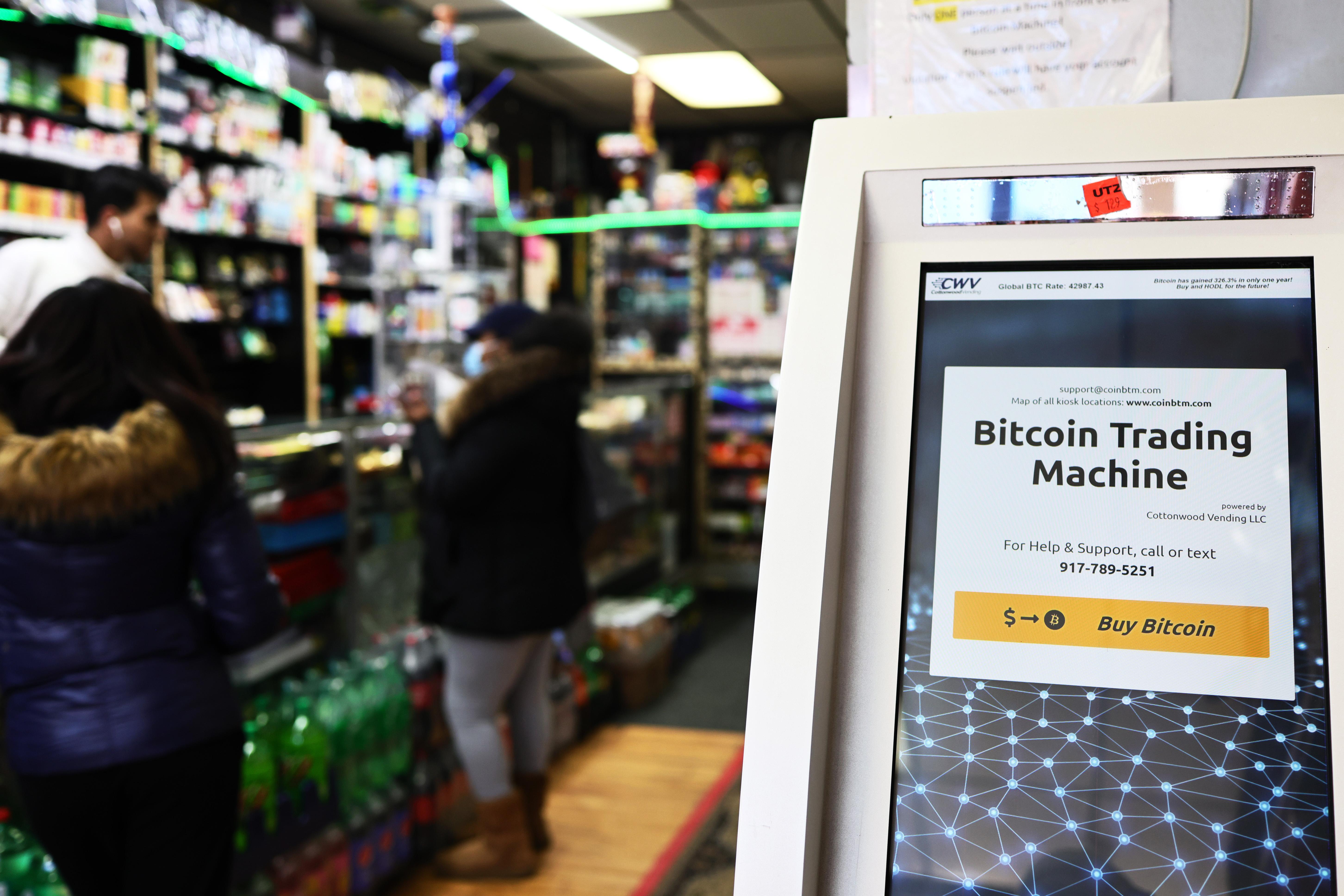 Article continues below advertisement
PayPal (PYPL) is an absolute giant when it comes to online transactions. So, when the company announced plans to let their huge base of users buy, hold, and sell crypto, it got people talking. Now, the company allows its users to deal in Bitcoin, Ethereum, Litecoin, and Bitcoin Cash. PayPal's share price has increased more than 20 percent since the start of the year.
Coinbase will be a Bitcoin stock to look out for when the company goes public later this year. The cryptocurrency merchant's last valuation is pretty old, with a round of financing valuing the company at $8 billion in 2018. According to some estimates, Coinbase holds as much as 1 million Bitcoins in cold wallets alone.
Square (SQ) is another big player in the world of online transactions. The company's Cash App allows for easy peer-to-peer payments. And most importantly, it allows users to easily purchase and sell Bitcoin. In the third quarter of 2020 alone, the app was used to purchase $1.6 billion of Bitcoin. The figure represents 1,100 percent growth since the previous year. Square stock has surged over 300 percent since the beginning of 2020.