Zillow, an online real estate database, has helped millions of people navigate the home buying process since it launched in 2006. Many people use Zillow's database as a guide to help them find all kinds of options or exactly what they're looking for in a home.
Article continues below advertisement
Zillow's website gives users access to many tools to help them through the home buying process, its home estimates being one of them. However, the estimates aren't always accurate.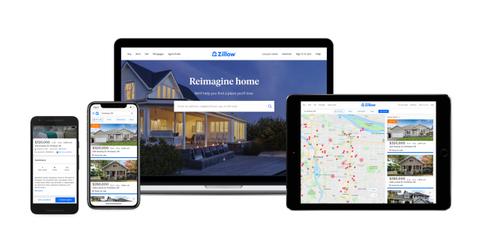 Article continues below advertisement
What are Zestimates?
Zillow has its own home valuation tool called a Zestimate. According to the company's website, the tool "incorporates public and user-submitted data, taking into account home facts, location and market conditions."
The company makes it clear that a Zestimate isn't the only number that users should use when looking at real estate. Zillow encourages people to get other estimates from professionals and to do outside research. Right now, Zillow says that it has estimates for over 97 million homes.
Article continues below advertisement
How are Zillow's estimates calculated?
Zillow doesn't reveal exactly how Zestimates work. "Zillow uses a sophisticated and proprietary algorithm that incorporates data from county and tax assessor records and direct feeds from hundreds of multiple listing services and brokerages," according to the company's website. "The Zestimate also incorporates a home's facts and features, which homeowners have the ability to update."
However, Zillow's website says that some factors help determine a Zestimate including a home's features, other homes in the area, homes with similar features, and the listing price. All of the factors count toward a Zestimate.
Article continues below advertisement
How accurate are Zillow estimates?
Zillow says that Zestimates aren't 100 percent accurate and the overall precision depends on different factors. The company's website says that some areas have more detailed information about homes than others, which has a big impact on what numbers are available to create the estimates.
Luckily, Zestimates aren't set in stone. Zillow says that its estimates can be updated as more data is available and users add more information.
Article continues below advertisement
Even with all of the data, according to Investopedia, Zillow's Zestimates aren't that accurate. Investopedia says the database of property information is updated three times a week, but the data Zillow uses can be flawed, which makes the whole system inaccurate.
For example, if Zillow gets the square footage or uses the wrong kinds of homes to make comparisons, all of the data could be wrong. Also, Zillow doesn't say what it means when it compares a home a user is looking for to "similar" homes.
Article continues below advertisement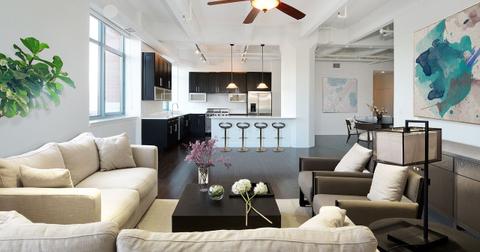 What exactly makes these homes similar? And how big is the area that these homes are being compared to? There aren't any specifics to make sure users are seeing the most accurate numbers possible.
Article continues below advertisement
Even though Zillow allows users to update information, the changes aren't always immediate. Some information submitted by users doesn't even impact a listing at all.
If you're going to use a Zestimate, Forbes says it should just be just that, an estimate. The number you get from Zillow should just be used to give homeowners and buyers a general idea of what they can get for their money. Your best bet would still be to hire a professional appraiser.
Article continues below advertisement
Zillow isn't the same as a professional aprasier
Technology has come a long way, but there are still things it lacks. The Balance makes a good point of this when it talks about the human touch of the home buying process. Users can update Zillow with all kinds of information about the home they are putting on the market, but there are aspects of the experience that the website can't replicate.
Zillow can't account for how someone feels when they first walk into a home. Even if everything looks a certain way online, feelings play a part in the home buying process.
Also, a Zestimate isn't the end of the home buying process. It's important not to get so caught up with the numbers from one estimate that it overshadows other aspects of the home buying experience.