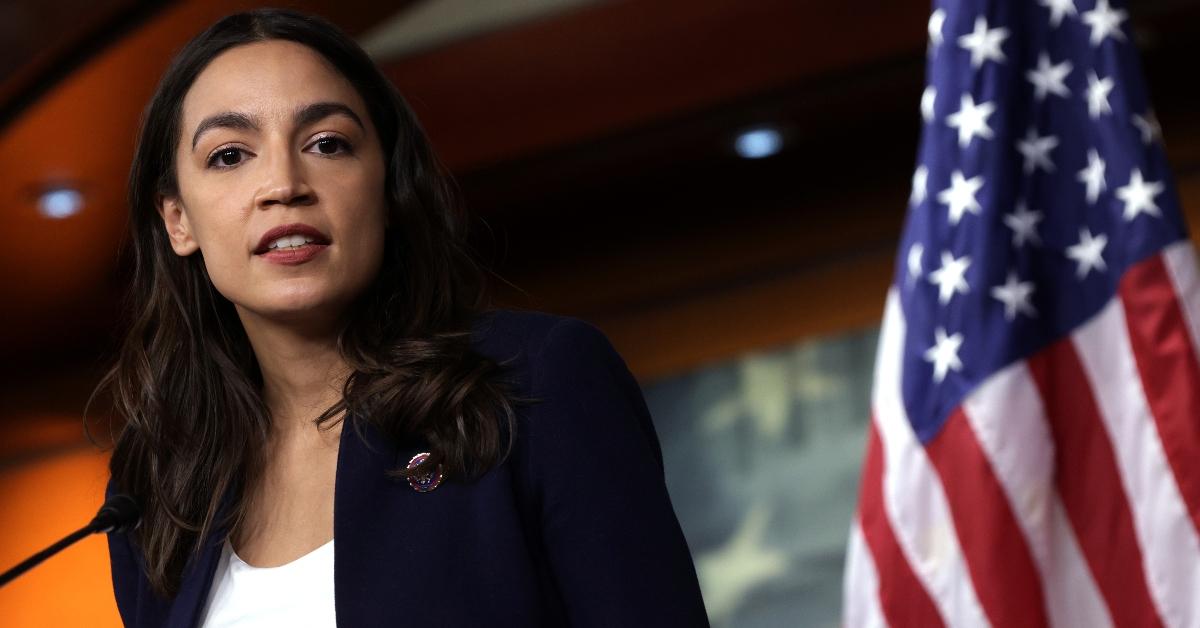 Congresswoman AOC Still Owes Over $2,000 in Back Taxes
When House Rep. Alexandria Ocasio-Cortez (D-NY) showed up to the 2021 Met Gala in a white gown with "Tax the Rich" in bold red letters across it, she owed the state of New York taxes from her now-defunct publishing company. Today, with added fines for non-payment, AOC's back taxes have grown to $2,461, reports the Washington Examiner.
Article continues below advertisement
In 2017, two months after AOC launched her political campaign for Congress, New York state officials filed a tax warrant against her publishing company, Brook Avenue Press, to collect $1,618 in unpaid corporate taxes.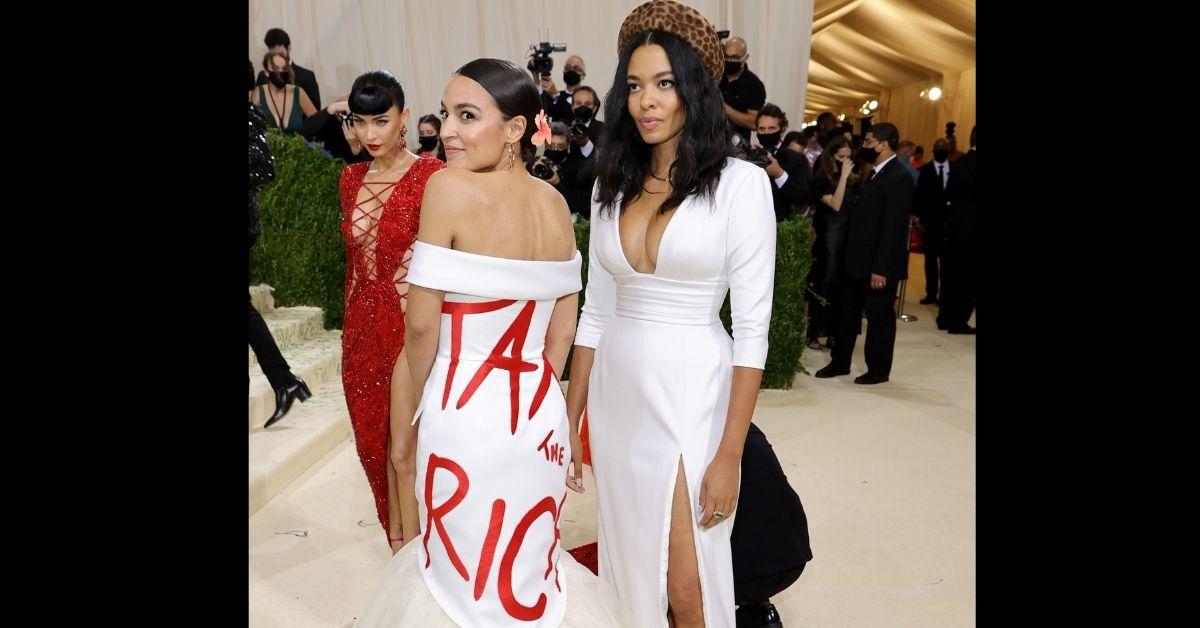 Article continues below advertisement
AOC launched Brooks Avenue Press in 2012 to publish books that put a positive light on New York City's Bronx neighborhood. However, the publishing house was dissolved by the state in October 2016, which is an action the state government can take on businesses that fail to pay corporate taxes or file tax returns, the New York Post reports.
AOC is reportedly contesting the tax warrant.
The tax warrant remains open today, reports the Washington Examiner. AOC's staff told the New York Post in 2020 that the Congresswoman was contesting the tax warrant.
Article continues below advertisement
"The business has been closed for several years now, and so we believe that the state Tax Department has continued to collect the franchise tax in error," AOC spokeswoman Lauren Hitt told the Post in 2020. "As anyone who's tried to contest a tax bill in error knows, it takes time."
AOC's net worth is one of the lowest in Congress.
AOC should have the money to pay the bill since she's earned about $522,000 in the three years she has been a member of the House of Representatives, the Washington Examiner reports.
Article continues below advertisement
However, CelebrityNetWorth puts AOC's net worth closer to $200,000. Although she earns an annual salary of $174,000, she is still paying off student loan debt between $15,000 and $50,000. According to the Center for Responsive Politics, AOC is one of the least wealthy members of Congress.
AOC is a popular target of criticism from conservatives.
AOC was elected in 2018 to represent New York's 14th congressional district. When she was elected at just 29 years old, she was the youngest woman to serve in Congress.
Article continues below advertisement
Her progressive liberal politics has made her a popular target for conservatives. A 2019 study by Media Matters for America found that Fox News and its sister station Fox Business mentioned AOC at least 3,181 times in six weeks. Conservatives often portray AOC as a "radical socialist who threatens the American way of life," The Guardian reports.
"Fox News brought me up 3,000+ times in *6 weeks.*" AOC tweeted in 2019. "That's how hard they're fighting against dignified healthcare, wages, & justice for all; and turning their firepower on the youngest Congresswoman in history to do it. Too bad for them, cause we don't flinch. #ForThePeople."
Article continues below advertisement
The Washington Examiner's July 6, 2022, article on AOC's tax warrant has got conservatives complaining about her again on social media.
Article continues below advertisement
"@AOC well isn't this a nice surprise back taxes owed by you. Tax the rich.. but not you. That web is getting tighter. Pay yr taxes...." tweeted @amlwalrus.
"@AOC You owe back taxes, $1800+ You are trying to raise our taxes and refuse to pay yours! Pay up!" tweeted @Conservacat777.