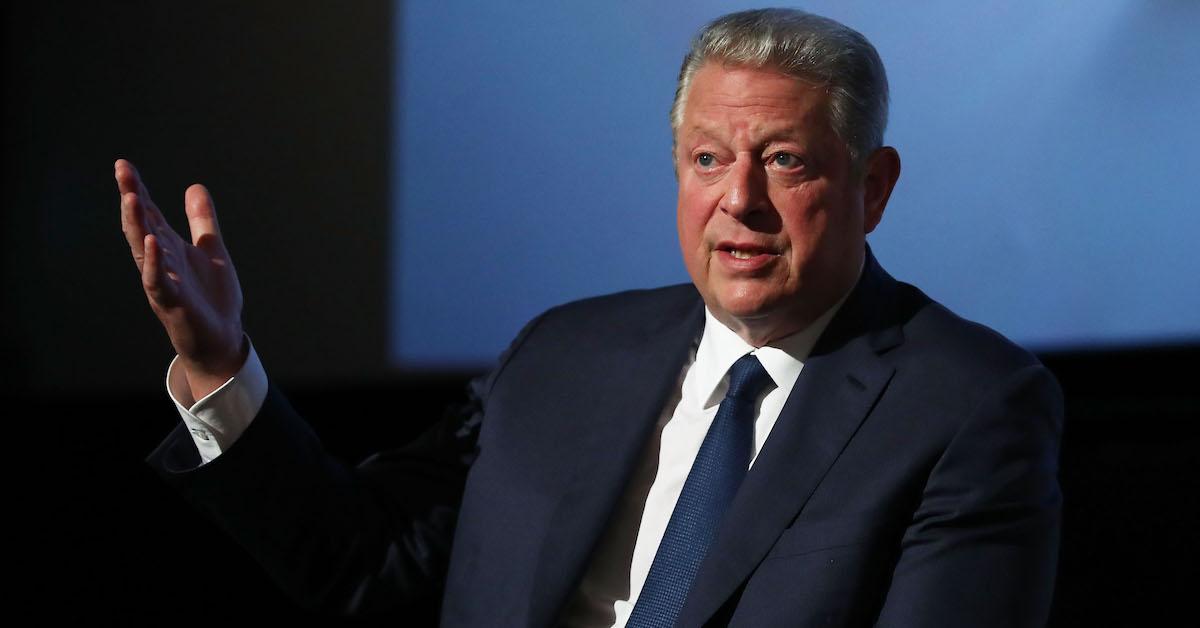 Former Vice President Al Gore Will Attend Davos Agenda in 2022
Al Gore served as a member of the House of Representatives from 1977 to 1985. He served as the Senator for Tennesse from 1985 to 1993, and finally as the 45th Vice President of the U.S. from 1993 to 2001. Gore authored several books including An Inconvenient Truth, and The Future: Six Drivers of Global Change to name a few. Gore has made a name for himself regarding the climate crisis, but what's his net worth?
Article continues below advertisement
Al Gore
Politician, Environmentalist
Gore is a senior partner at Kleiner Perkins Caufield & Byers as well as a member of Apple's board of directors. He's an environmentalist and has been involved in a number of initiatives to take on sustainability and global warming. Since Gore left the White House, he has given presentations on the environment. He reportedly charges $175,000 plus travel and other expenses to appear.
Article continues below advertisement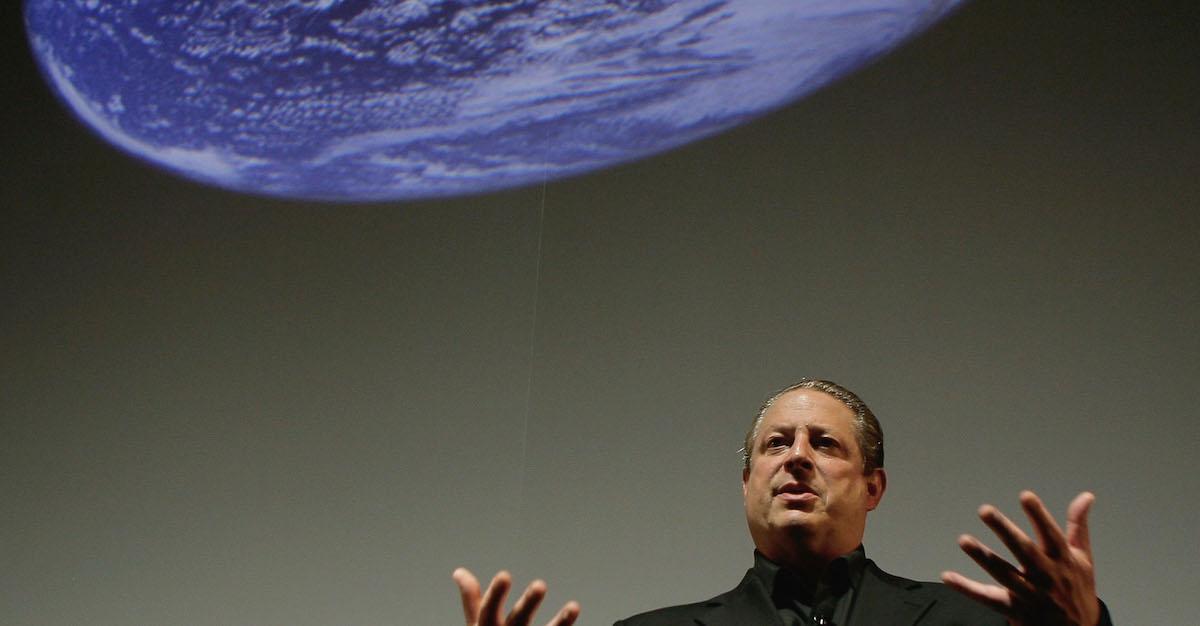 Al Gore's environment agenda has received criticism.
Although Gore has several initiatives regarding the environment, he has faced criticism numerous times for his hypocrisy regarding how much his personal actions contribute more to emissions than the average American. In a report from The New Republic in 2017, Drew Jonhson, the author for the National Center for Public Policy Research, said, "Gore's own home electricity use has hypocritically increased to more than 21 times the national average…"
Article continues below advertisement
In 2004, Gore created the London and San Francisco-based investment firm Generation Investment Management. Gore founded the company along with Goldman Sachs's asset manager David Blood. The duo stated that the company's emphasis would be on creating "transformational change to drive to a net-zero, prosperous, equitable, healthy and safe society…" Gore serves as the company's chairman with Blood functioning as the senior partner.
Al Gore founded Just Climate with David Blood.
In October 2021, Gore went a step further and created Just Climate. The company would invest in projects for climate solutions in various sectors including but not limited to energy, transport, and industry. On the emissions crisis, Gore commented, "...The climate crisis now demands an increase in the speed and scale of our collective actions by accelerating our current efforts and at the same time innovating new climate financing models."
Article continues below advertisement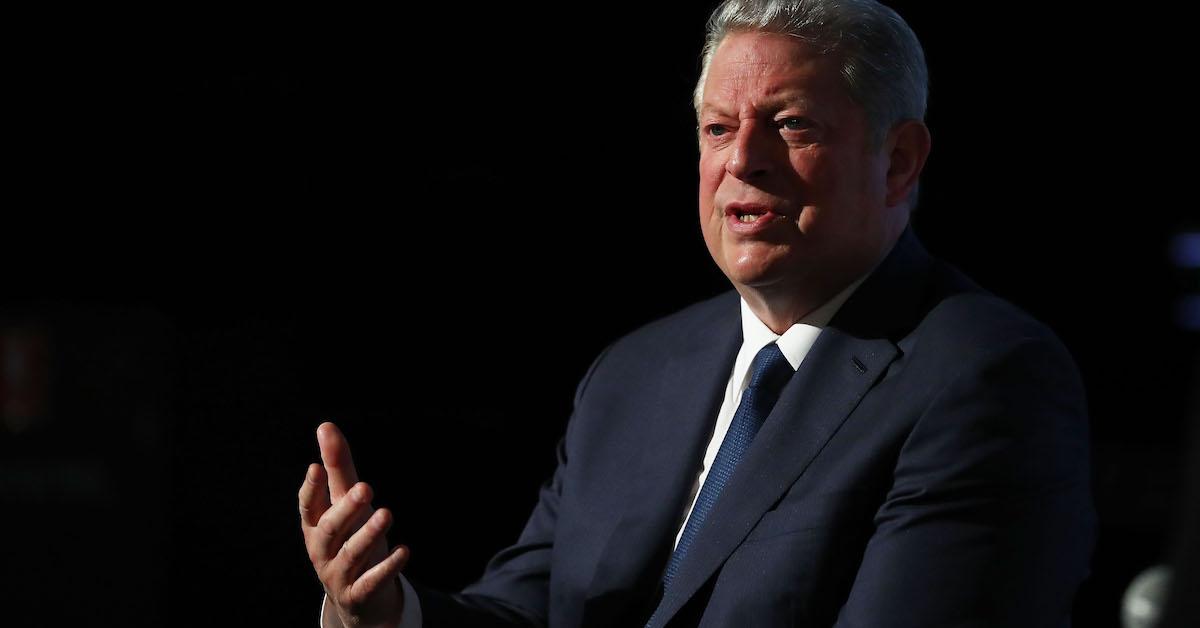 Just Climate is backed by Harvard Management Company, a subsidiary of Goldman Sachs, Microsoft's Climate Fund, and the investment fund of the Republic of Ireland. Although the company is noble in its pursuits, the numbers regarding how much the company had to invest weren't clear. The International Energy Agency said that it would cost an estimated $4 trillion a year to tackle renewable energy development. Gore's initial fund Generation reportedly had $36 billion as of June 2021 to invest.
Article continues below advertisement
Al Gore will attend the Davos Agenda in 2022.
The Davos Agenda is a virtual week-long event that gathers world leaders to address their ideas on world issues. The topics on the agenda include climate action, global cooperation, COVID-19 pandemic recovery, and "economic and social resilience." Gore is one of the many attendees. The event will take place on Jan. 17–21 and will be hosted on the World Economic Forum website.
Klaus Schwab, the founder and executive chairman of the World Economic Forum, spoke on the Davos Agenda and said that it will be the starting point for dialogue he deems necessary for global cooperation. He also said, "Everyone hopes that in 2022 the COVID-19 pandemic and the crises that accompanied it, will finally begin to recede. But major global challenges await us."
Schwab concluded that having leaders like Gore and others present will encourage them to develop "new models," consider long-term effects, and "act systemically."