Adventure Gold (AGLD) Price Prediction Following Loot NFT Token Debut
Investors want to know Adventure Gold's (AGLD) price prediction following the Loot NFT project token's rapid rise on debut. Here's what to expect.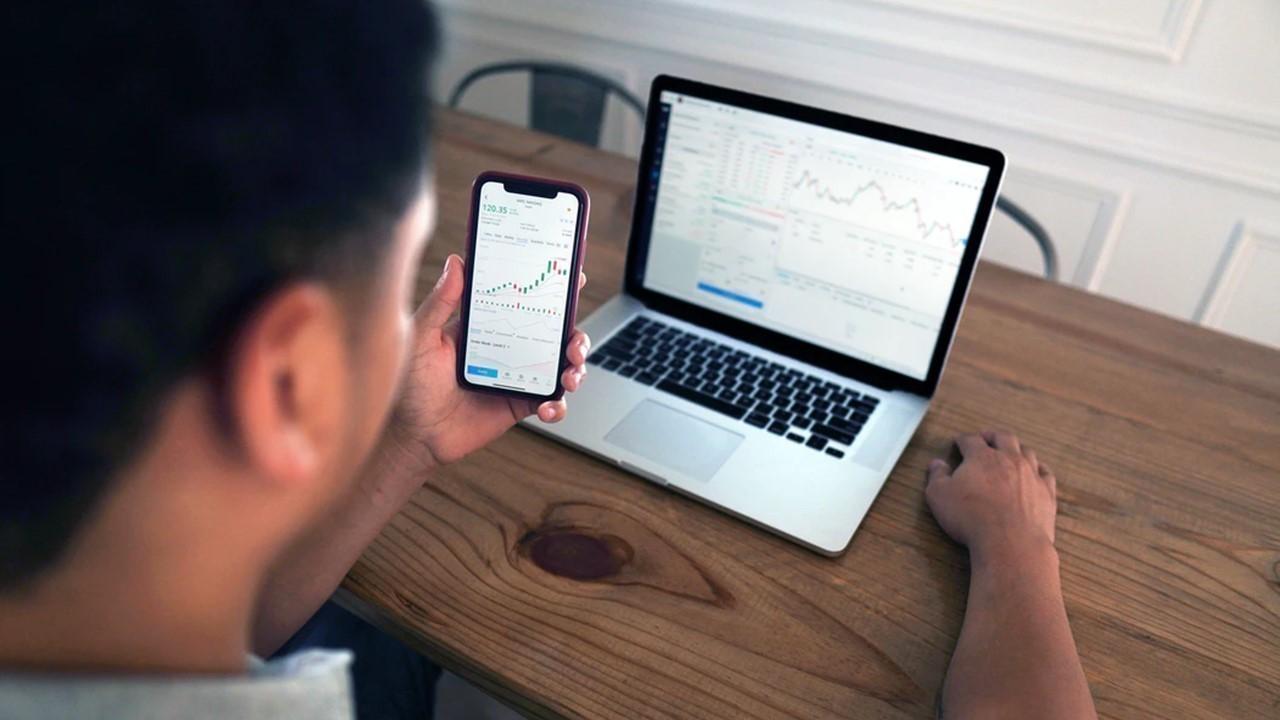 If you're among the investors seeking the next cryptocurrency to explode, you might be wondering if Adventure Gold (AGLD) is a good investment. AGLD's price prediction has come into sharp focus following the crypto's rapid rise on its debut.
Article continues below advertisement
Article continues below advertisement
Bitcoin and Ethereum have made their early investors millionaires. For example, an investment of only $100 in Bitcoin in the flagship crypto's early days is now worth about $65 million. For its part, Ethereum boasts lifetime returns of more than 100,000 percent. If AGLD crypto has caught your attention in your quest to find the next Bitcoin or Ethereum, it would be prudent to learn more about it.
What is Adventure Gold (AGLD) crypto?
AGLD crypto launched on Sept. 2 to a hot reception. The altcoin hit an all-time high of $7.63 just hours after it launched. AGLD is the governance token of an NFT project called Loot (for Adventurers). Loot was started by Dom Hofmann whose previous projects include video-sharing app Vine.
Article continues below advertisement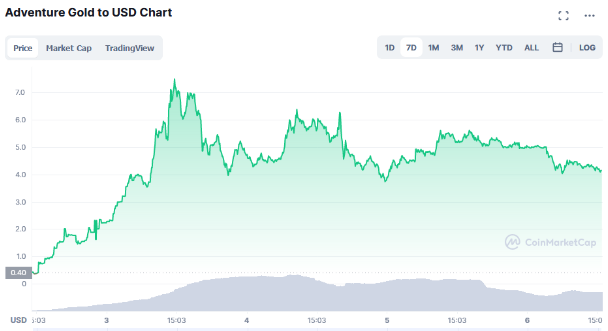 How many AGLD crypto tokens are there and is the supply capped?
For many risk-averse investors, cryptocurrencies with capped supply are attractive because they offer automatic protection against the risk of inflation. If you belong in this category, AGLD crypto might impress you since its maximum supply is fixed at 80 million tokens. The other cryptos with capped maximum supply are Bitcoin, Yearn Finance, Cardano, and Ripple.
Article continues below advertisement
Article continues below advertisement
Is Adventure Gold (AGLD) crypto a good investment?
You might be interested in AGLD crypto's price prediction because you're trying to gauge its prospects as an investment. If you're seeking exposure to the booming NFT trade, AGLD crypto is definitely worth considering. The crypto's associated NFT project Loot has become a major hit, which can be seen from the soaring value of its NFTs and rapidly expanding community. Even Ethereum founder Vitalik Buterin likes Loot's approach.
Article continues below advertisement
The pace at which exchanges are listing AGLD crypto is also encouraging and signals that it could grow it something bigger in the future. It should rise as it gets accepted on more exchanges. When AGLD makes it to Coinbase, it should benefit from the Coinbase listing effect that has lifted many altcoins including Dogecoin.
Article continues below advertisement
Adventure Gold (AGLD) crypto price prediction
AGLD crypto was distributed free to Loot NFT holders. Loot's bright prospects in the NFT space have stirred the interest in the AGLD governance token, which sent it to record highs almost immediately after its debut. However, on Sept. 6, AGLD's price retreated from the peak to trade just above $4. If the NFT sector continues to elicit more investors' interest, it wouldn't be a surprise if AGLD quadruples its current price by the end of 2021. However, AGLD's price could crash if NFT trade suddenly cools.
The best place to buy AGLD crypto
If you like AGLD crypto's price prediction but didn't receive it free as part of the Loot airdrop, you might want to buy it. If you act early, the current price allows you to buy the Loot NFT project token at a steep discount to its all-time high. While awaiting AGLD crypto's Coinbase listing, you can already buy it with the U.S. dollar on FTX. You can also convert Ethereum or Tether on Gate, Huobi, and 1Inch.