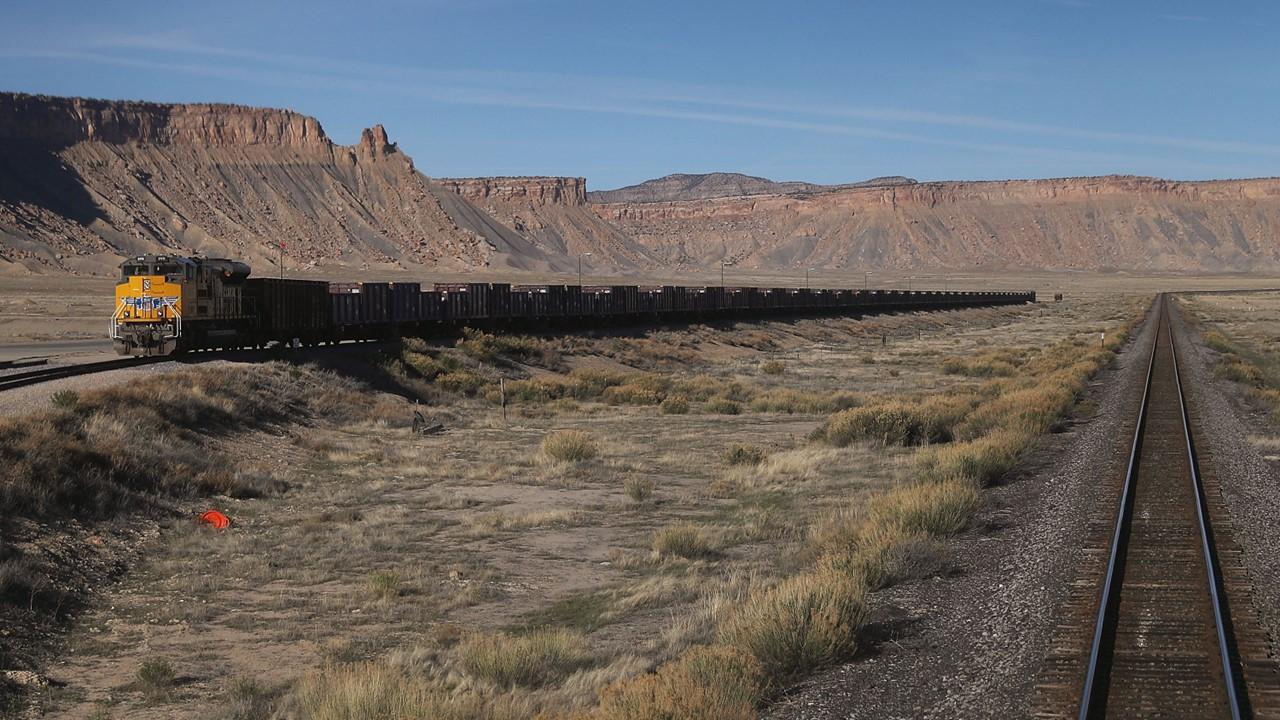 Will the U.S. Be Able to Sustain a Railroad Worker Strike?
Railroad workers in the U.S. are planning to strike big time, a move that could majorly disrupt the nation's ground freight supply chain. An estimated 90,000 unionized workers could participate in the strike as a means to demand change.
Article continues below advertisement
From wage matters to work rules, the reasons behind the looming rail strike are multifaceted. If the strike proceeds, what will happen to U.S. railroad companies and the supply chain they facilitate?
The railroad strike could come to a head this week.
In July, President Biden temporarily avoided a railroad strike by instituting the Presidential Emergency Board (PEB) and securing extra time for railroad companies and workers to negotiate.
Article continues below advertisement
Now, the railroad strike is poised to materialize. While the two sides could come to an agreement that avoids a strike, the reality of a pause in service looms large over the supply chain.
"We're hearing more and more that shippers and the railroads are getting anxious," said John Drake, U.S. Chamber of Commerce vice president for transportation, infrastructure, and supply chain policy.
Article continues below advertisement
The National Railway Labor Conference and multiple unions are working together to negotiate with railroad companies over wages, benefits, and working conditions.
The "cooling off" period imposed by the federal government is set to expire on Friday, Sept. 16. If the strike happens, the 30-year run of no railroad strikes will start over and about 30 percent of all U.S. freight will pause in its tracks.
Article continues below advertisement
While a bipartisan agreement from Congress could stall a strike, upcoming midterm elections reduce the likelihood legislators will work in tandem.
Rail workers have some serious strike demands
While there are negotiations about pay and benefits for the railroad strike debacle, that's a small portion of what is going on. After all, the PEB has already recommended a 14-percent pay raise (plus back pay all the way back to 2020). Pay increases over a five-year period could jump 24 percent.
Article continues below advertisement
That's all well and good, but working conditions remain a sore spot for workers — and for an obvious reason.
A Union Pacific (UNP) train crew job listing says, "You will not work a standard 40-hour week with variable work hours and irregularly scheduled days off. Train Crew employees are often on-call, even on nights, weekends and holidays, and are typically required to report to work within 90 minutes of notification."
Article continues below advertisement
This requirement is a thruline in the industry. Most employees are on call seven days a week, upwards of every day of the year. According to Dennis Pierce, president of a union representing train engineers, the Brotherhood of Locomotive Engineers and Trainmen, "The word has gotten out these are not attractive jobs the way they treat workers. [...] Employees have said 'I've had enough.'"
Can the U.S. supply chain withstand a rail strike?
Given the rail strike's capacity to stall nearly a third of all U.S. freight in one fell swoop, the potential for a strike is a big deal.
The U.S. has been experiencing tightened supply chains in one way or another for the last two and a half years. Despite a seemingly recovering economy, a strike this big could be a tumultuous hiccup for domestic and global business. It would behoove Congress to make moves, but the potential for a rail strike is real.