Sri Lanka President Gotabaya Rajapaksa Flees Country Amid Crisis
Sri Lanka was once a country known for its strong economy and a booming tourism business. Why is the country currently in an economic crisis?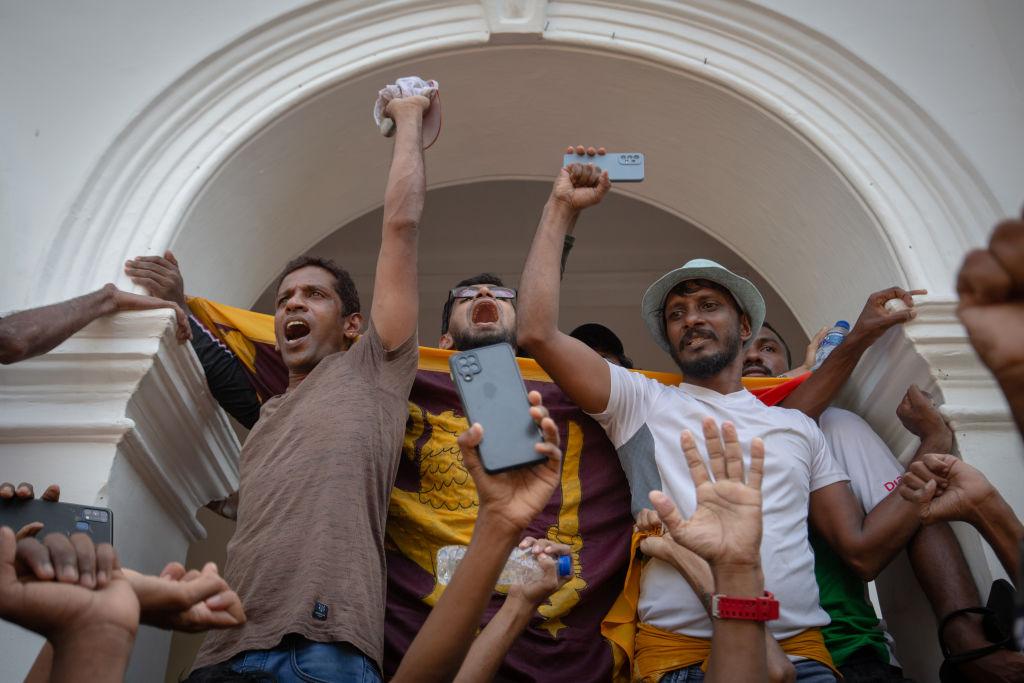 It was announced on Saturday that Sri Lanka President Gotabaya Rajapaksa would resign as president due to violent protests and many residents demanding his resignation. But before the president could officially resign, he fled the country, leaving a country leaderless amid financial turmoil. How did the country get into this economic crisis?
Article continues below advertisement
Article continues below advertisement
Upon a president's resignation, Sri Lanka's constitution rules that the prime minister takes over as interim president. However, the current prime minister, Ranil Wickremesinghe, also plans to resign. It's expected that parliament speaker Mahinda Yapa Abeywardena will assume the role of president until 2024, which is when Rajapaksa's term was supposed to end.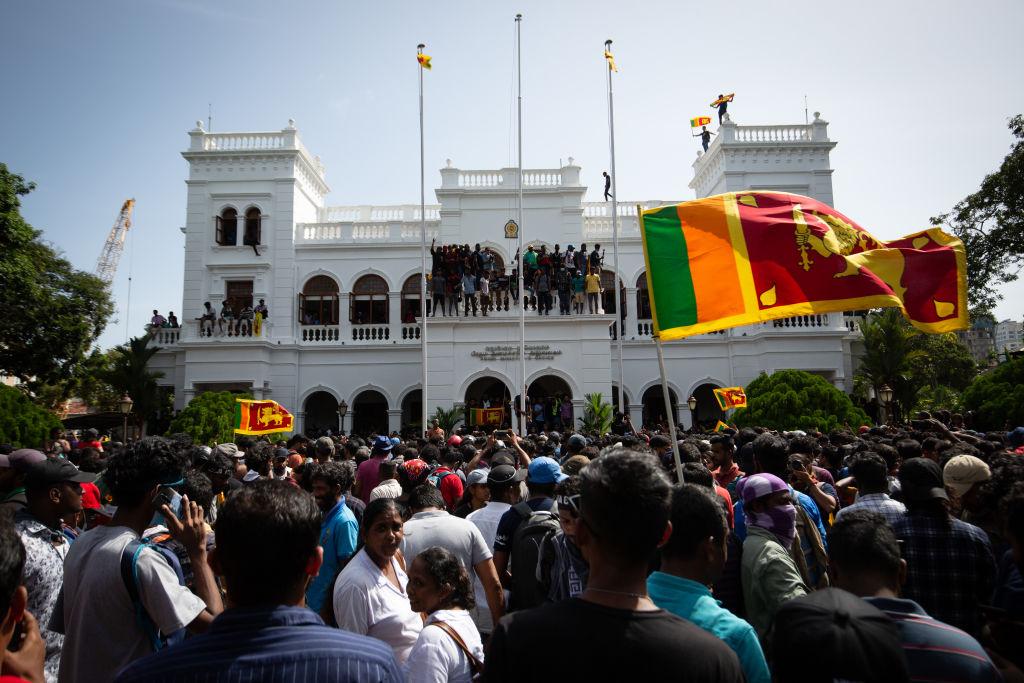 Article continues below advertisement
Details on the Sri Lanka economic crisis.
For over a decade, Sri Lanka has reportedly borrowed large amounts of money from foreign nations to fund public affairs, putting the country into substantial debt. The island nation has also faced multiple natural disasters in recent years. Its location in the Indian Ocean, which is commonly associated with monsoons, means the nation it has faced devastating floods.
The monsoons and a government ban on chemical fertilizers have essentially wiped out farmers' harvests. In 2019, Rajapaksa was sworn into office and, shortly after, he implemented significant tax cuts in an attempt to help stimulate the economy. However, taxes were a main source of revenue for the government and the cuts only made the economy worse.
Article continues below advertisement
Article continues below advertisement
A few months after the tax cut, the Covid-19 pandemic impacted the world, and Sri Lanka's economy was in a hole from which it would find it extremely difficult to escape. Revenues were minimal, and the country's tourism, which was once lucrative, dried up completely.
With very few options left, the country had to use its foreign exchange reserves to help sustain the economy, using over 70 percent of it within two years. Sri Lanka's foreign debt has continued to rise and many of its bonds are in default.
Article continues below advertisement
Article continues below advertisement
The country has reached out for help from nearby countries such as India and China. India has provided more than $3.5 billion in financial support throughout 2022. Sri Lanka asked the Chinese government to restructure restructure its debt to China, but it's not clear how much support President Xi has provided. Since the island is on default for many loans, it is barred from international financial markets, making it extremely difficult to seek economic support from other countries.
Article continues below advertisement
Sri Lanka residents have dealt with food and fuel shortages for months, lack of basic utilities such as electricity, and local hospitals have limited medicine supply. It's also hard for consumers to purchase necessities as prices have reached hyperinflation levels of over 50 percent, with a possibility of it reaching 70 percent.
The Rajapaksa has ruled over the Sri Lanka government for many years.
Before Gotabaya Rajapaksa became president in 2019, his elder brother Mahinda was president from 2005 to 2015, and served as Gotabaya's prime minister before stepping down in May. The youngest brother, Basil, was the finance minister from July 2021 until April this year, when he also resigned. The eldest brother, Chamal, was government minister during Gotabaya's term but resigned in April, along with all other cabinet members.
Mahinda and Chamal's sons held government positions but also stepped down. The entire family resigned from their positions mainly because of protests becoming increasingly more violent, to the point where protestors invaded the president's home and set the prime minister's house on fire. Gotabaya Rajapska was in discussion with the International Monetary Fund to provide financial support, but with him fleeing the country, it's not clear how the discussions will continue.