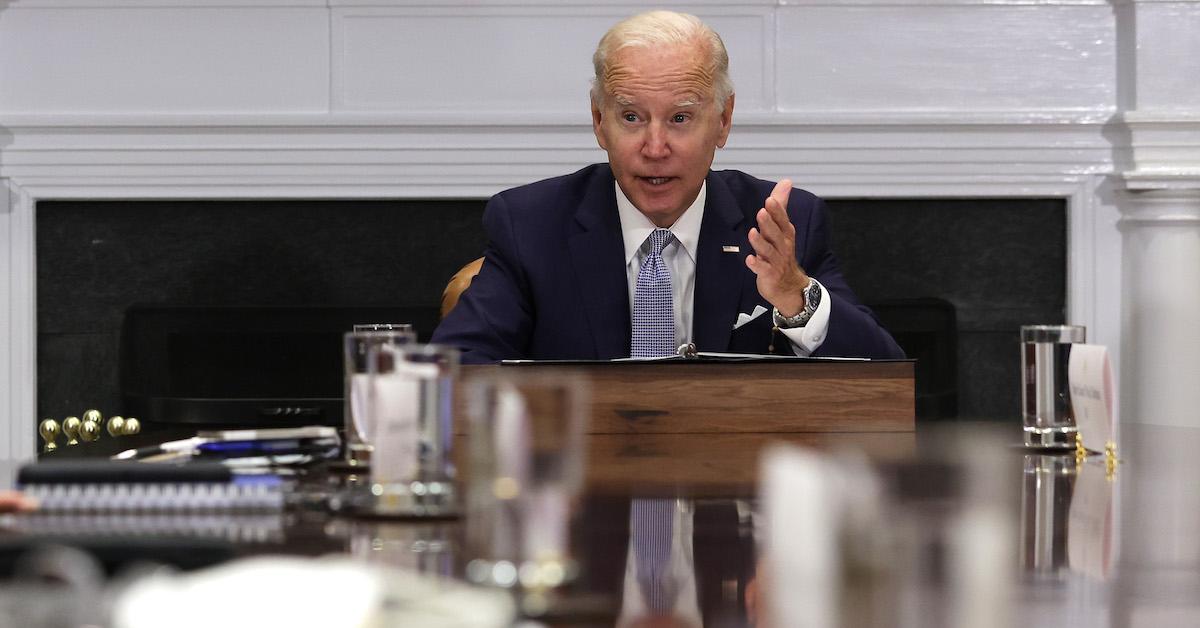 Politicians Criticize Student Loan Forgiveness, but Many Received PPP Loans
When the COVID-19 pandemic lead to people not being able to work or quitting altogether over concerns of getting sick, many businesses began to struggle, especially small businesses. The Paycheck Protection Program (PPP loan) was given to eligible business owners. Now that President Biden has approved student loan forgiveness, many politicians are criticizing the forgiveness as a handout, though they received PPP loans themselves. Which Democrats received PPP loans?
Article continues below advertisement
The PPP loans ended on May 31, 2021, and many people who received one were able to have the loan forgiven (not including those who received the loan under fraudulent means). To the surprise of many, the conversation surrounding student loan forgiveness and its perceived lack of fairness to those who paid their loans has unearthed a discussion on financial hypocrisy.
Article continues below advertisement
Republicans who say student loan forgiveness is a handout, received PPP loans.
Politicians and lawmakers didn't waste any time taking to social media to speak out against what they feel is an unfair financial handout. Republican Representative Marjorie Greene Taylor had an interview with Newsweek where she said, it isn't fair that taxpayers who never took out student loans, who always pay their bills, and never went to college will have to pay taxes to cover the debt of a student debt carrier who went to an Ivy League college.
The White House's Twitter page swiftly responded to Greene's statement by tweeting, "Congresswoman Marjorie Taylor Greene had $183,504 in PPP loans forgiven." This tweet turned into a thread of the White House shining a light on Republicans that have a similar stance as Greene's. Republican Congressman Vern Buchanan said, "Biden's reckless, unilateral student loan giveaway is unfair to the 87 percent of Americans without student loan debt and those who paid by the rules."
Article continues below advertisement
The White House quoted that tweet saying that Buchanan had more than $2.3 million in PPP loans forgiven. Rep. Matt Gaetz said that instead of forgiveness, the government should allow victims of predatory lending to declare bankruptcy. Gaetz received a PPP loan and forgiveness to the tune of $483,3321. Rep Jim Jordan tweeted, "Why should a machinist in Ohio pay for the student loans of a jobless philosophy major in Los Angeles?"
Article continues below advertisement
Ohio voters were quick to clap back and Jim Jordan, making specific mention of his sexual abuse scandal and how taxpayers paid his salary through the abuse and scandal.
Article continues below advertisement
Which Democrats received PPP loans?
Republicans aren't the only ones that received PPP loans. Many Democrats (including their spouses) profited off PPP loans and benefited from the forgiveness too:
Senator Jeanne Shaheen
Rep. Matt Cartwright
Rep. Susie Lee
Speaker Nancy Pelosi
Rep. Debbie Mucarsel-Powell
Rep. Devin Nunes
Needless to say, the discussion surrounding student loan forgiveness has been beneficial in that voters are becoming aware of the hypocrisy of both political parties. Republicans made it clear early on that they don't support student loan forgiveness but many Democrats have challenged Biden on his plans for forgiveness. Democrat Tim Ryan said, "Instead of forgiving student loans for six-figure earners, we should be working to level the playing field for all Americans..."