Yankee Candle Founder Michael Kittredge Had an Impressive Net Worth
Michael Kittredge, who made a fortune from his company Yankee Candle, died in 2019 at the age of 67. A 60-acre portion of his Massachusetts estate has been listed for sale for $23 million. Kittredge started Yankee Candle Co. as a teenager and built it into a very successful company. What was Kittredge's net worth upon his death?
Article continues below advertisement
Kittredge had said he made his first candle at age 16, melting crayons to make a present for his mother. When a neighbor liked the candle, she bought it from him and Kittredge began to build the business from there.
Michael Kittredge
Entrepreneur
Net worth: $2 billion (unconfirmed)
Michael Kittredge was the founder of Yankee Candle Co., which now has several hundred physical stores and a thriving online business. The company sells candles as well as other scented home items such as air fresheners, wax melts, room sprays, and various related accessories. Kittredge died in 2019, and a portion of his estate is now being offered for sale.
Birthdate: February 1, 1952
Birthplace: Holyoke, Mass.
Spouses: 3 (all divorced)
Children: 3 (1 son, 2 daughters)
Article continues below advertisement
Michael Kittredge made his wealth from founding the Yankee Candle Company.
Kittredge started The Yankee Candle Company, Inc. initially when he made a candle as a 1969 Christmas present for his mother. The teen rapidly began impressing neighbors with the product. The company website says it now has over 300 company-owned stores, plus significant online and catalog sales.
Article continues below advertisement
Although his net worth isn't officially documented, some sources claim Kittredge was worth about $2 billion upon his death.
Kittredge had stepped away from the business in 1993 after a bout with cancer, and in 1998 he sold 90 percent of the company for $500 million to a private equity company, leaving behind the company he built after 29 years. That firm took Yankee Candle public a year later.
Article continues below advertisement
Kittredge helped his son, Michael "Mick" Kittredge III, found the Kringle Candle Company.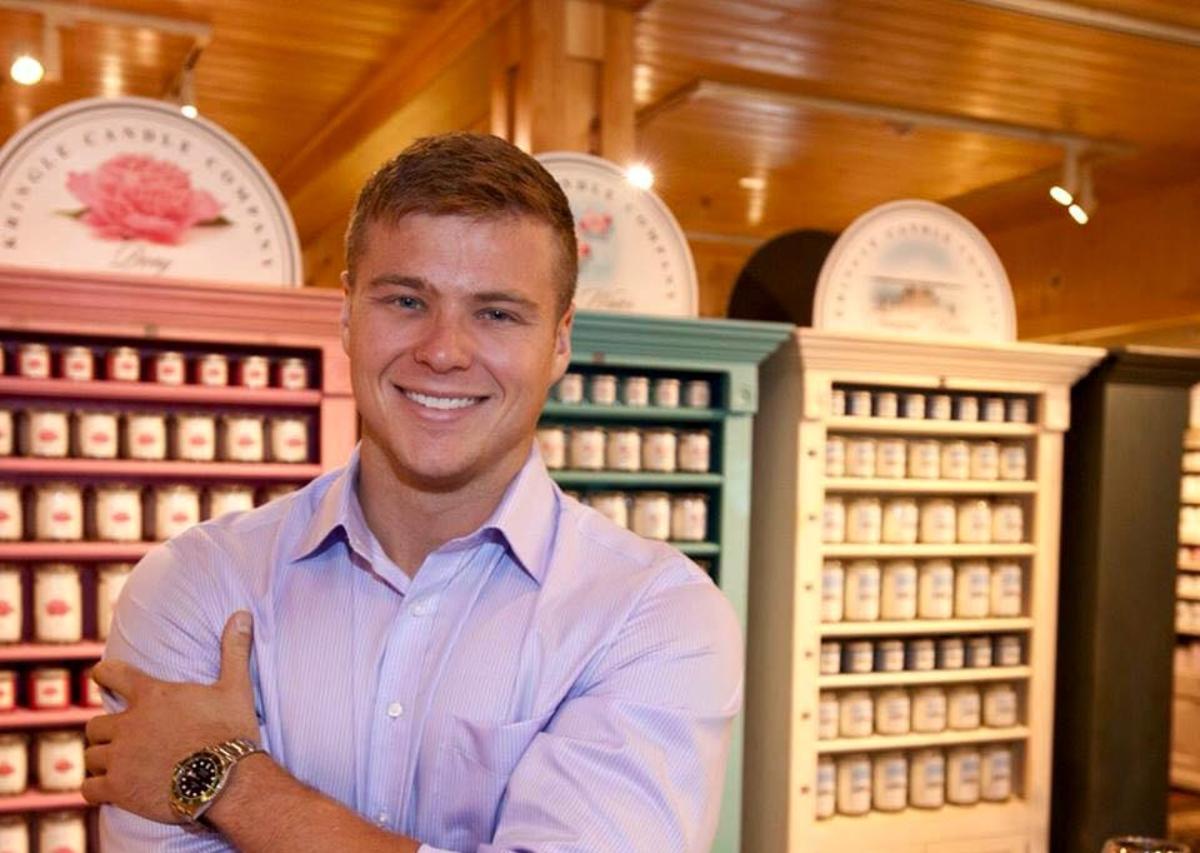 Article continues below advertisement
Michael Kittredge's luxury estate is listed for $23 million.
Although the home Kittredge had bought in 1984 was priced at $144,000 and only three bedrooms, the candle company founder converted it into a luxurious mansion and estate. As The Wall Street Journal reported, the elder Kittredge bought up surrounding properties and financed massive renovations. His son Mick Kittredge said, "It was like having Disneyland in the backyard."
Mick estimated that his father spent about $50 million on updating the home and estate over time. Now it spans a 25,000-square-foot main house, two guesthouses of 4,000 square feet, a pool, a clubhouse, and two car barns.
Article continues below advertisement
Kittredge had an impressive car collection.
At the family estate, Kittredge built two car barns that hold a combined 80 vehicles. He had a car collection of vehicles that were all registered and ready to drive, though he lamented not having enough time to drive them all.
"Every car in here is a 'statue' to me, representing the best mankind has developed," said Kittredge in an interview with The Chase Magazine. His first car, a gift from his parents, was a '59 Ford. He later collected a wide range of vehicles, including Porsches, Ferraris, Aston Martins, Jaguars, and Bentleys.