Story of "Revenge Porn King" Hunter Moore Told in Upcoming Netflix Documentary
Hunter Moore's website Is Anyone Up? is gone amid his release from prison. What has the former "revenge porn king" been up to since his release?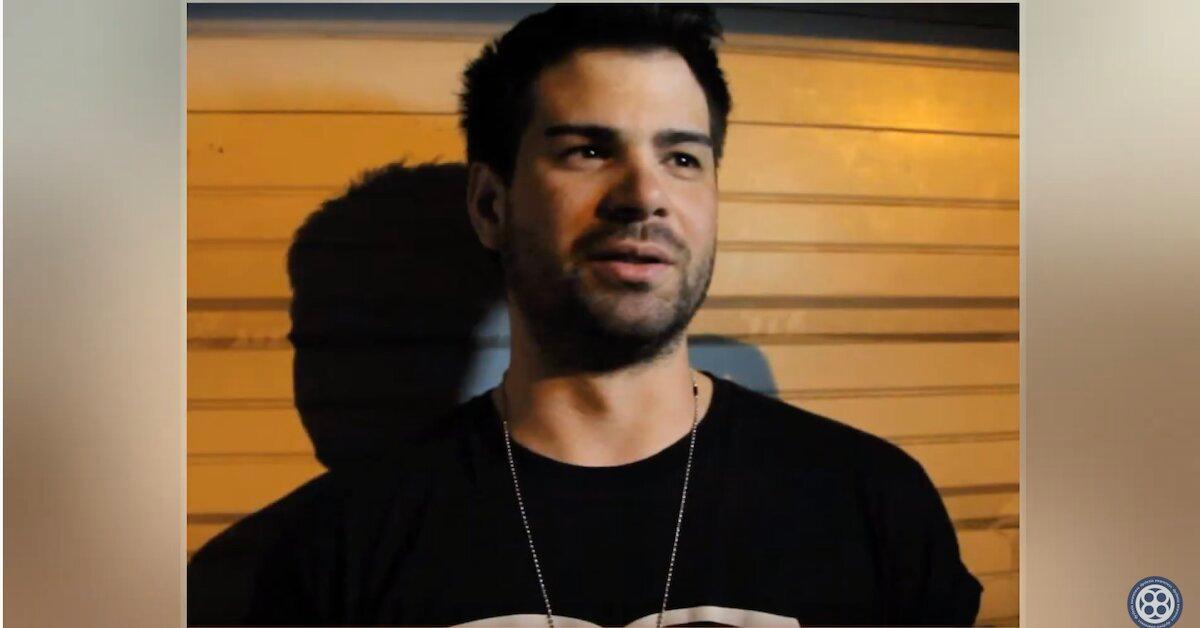 "The most hated man on the internet" was once (and probably still is) Hunter Moore. If you don't know who he is based on that name, you may know him by his self-proclaimed title as the "revenge porn king." Moore created the since-defunct website Is Anyone Up? where people, (often scorned lovers) submit nude photos to the site and the person's social media to Moore's website. After a national outcry and FBI investigation, he was arrested. Where is Moore now and what's his net worth?
Article continues below advertisement
Article continues below advertisement
The streaming giant, Netflix, will be releasing a documentary about the whole ordeal on July 27. Here are a few things to know ahead of time. Moore's site was more vindictive than any other site because the nude photos also included clothed pictures of the victim, their address, and social media accounts, allowing the visitors of Is Anyone Up? to harass the victims. The abuse went a step further when Moore and accomplice Gary Jones began hacking girls' emails to get access to their photos.
Article continues below advertisement
What happened to Hunter Moore's website?
Moore made a career out of allowing people to hack and submit nude photos of women (sometimes men too) to his website. No matter how many cease and desist letters he received or pleas he was sent to remove the photo, Moore wouldn't budge. While some people pursue careers such as becoming a doctor, lawyer, or writer, Moore was comfortable in the area of being a "professional life ruiner."
His site proved to be lucrative as he was able to put ads on the website and sell merchandise. At one point, the revenue from the site was $13,000 in one month, according to Forbes. He reached over 30 million views and hired six people to work for him. The only precaution Moore ever cared about was making sure that the people in the nude photos weren't underage. But other than that, he was quite content with the damage and harm his site brought.
Article continues below advertisement
Article continues below advertisement
The FBI caught up to Moore after Charlotte Laws, a private detective and former journalist, found out her daughter was Moore's latest victim. The majority of the photos on Moore's website were from people who had once received nude photos from former girlfriends, kept them, and decided to pass them over to Moore as revenge. But her daughter Kayla Law hadn't sent the photos to anyone. She was hacked. It was revealed that 40 percent of the people on Moore's website were hacked.
Article continues below advertisement
Moore was indicted in 2014 on charges of conspiracy, hacking, and aggravated identity theft. His site was bought and shut down by an anti-bullying site called Bullyville. The founder penned an open letter to Moore stating that a class action lawsuit along with a defamation suit was being created. Bullyville won the defamation case and $250,000 along with it. The defamation case came after Moore threatened Bullyville owner James McGibney's wife with rape and called McGibney a pedophile.
Article continues below advertisement
Article continues below advertisement
Hunter Moore keeps a low profile now.
In 2015, Moore was sentenced to two years and six months in prison and was ordered to pay a fine of $2,000 and $145.70 in restitution. He was released from prison in 2017. He attempted to (kinda) turn over a new leaf. His profile on social media is relatively low-key, the only account that's available is his YouTube account.
But according to Esquire, a since-deleted tweet from a deleted account Moore tweeted (with several typos) "Look guys, I did my time behind bars. Living my life peacefully now, it's been a decade about what happened. Some of you loves me, most of you hates me, if you want me to apologise well I wouldn't. I don't owe anyone anything."
Article continues below advertisement
Article continues below advertisement
On YouTube, Moore addressed a 2018 interview he did with Anderson Cooper in 2011. Moore said that the interview was distorted and edited to "push a narrative." He mentioned the MeToo movement and said that people "want to dogpile people and ruin their careers." He then claims that he was "patient zero" for the MeToo movement. It seems that Moore has maintained his earlier belief that he didn't force the women to take the pictures and he isn't at fault for monetizing it.
Article continues below advertisement
Hunter Moore
Criminal
Net worth: 1,000,000 (unconfirmed)
Hunter Moore is a convicted criminal from Sacramento, Calif. Rolling Stone once labeled him, "the most hated man on the internet."
Birthdate: March 9, 1986
Birthname: Hunter Moore
Birthplace: Woodland, Calif.
What is Hunter Moore's net worth?
Estimates of Moore's net worth vary greatly in the range of $500,000 to $5 million. Though largely unconfirmed, it seems that a few estimates have been able to land consistently on $1 million and $1.5 million.