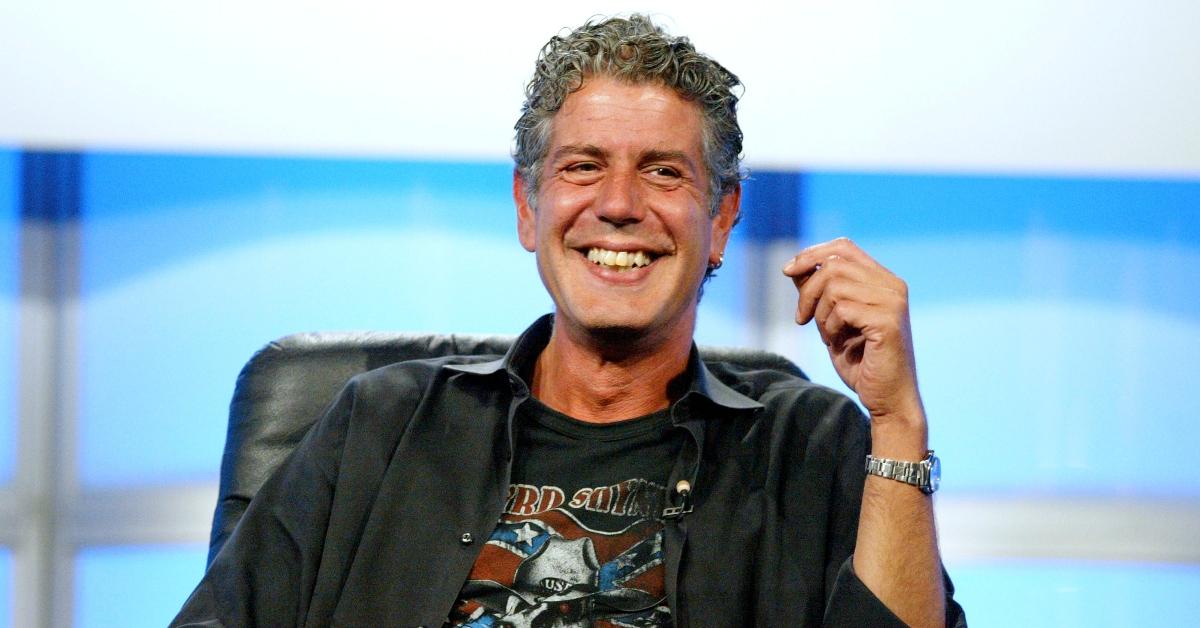 New Book Details Painful Last Days of Writer and Chef Anthony Bourdain
A soon-to-be-released unauthorized biography of celebrity chef Anthony Bourdain chronicles the painful final days leading up to his suicide in a French hotel on June 8, 2018.
Article continues below advertisement
The new book, "Down and Out in Paradise: The Life of Anthony Bourdain," reveals text exchanges between Bourdain and his estranged girlfriend, Italian actress Asia Argento as well as his ex-wife Ottavia Busia-Bourdain, The New York Times reports.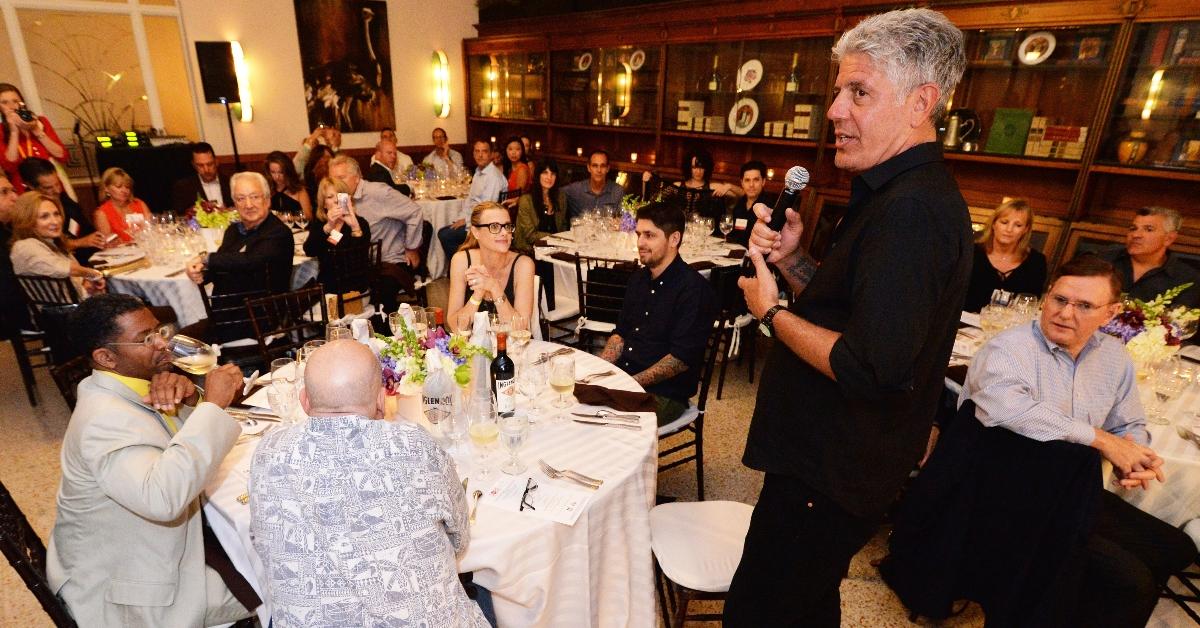 Article continues below advertisement
"I hate my fans, too. I hate being famous. I hate my job," Bourdain wrote in texts to Busia-Bourdain, the Times reports. "I am lonely and living in constant uncertainty."
Bourdain's net worth at the time of his death was in the millions.
Bourdain's life and career took him from New Jersey Boy Scout to college dropout, executive chef, bestselling author, and host of several food and travel series such as No Reservations and Parts Unknown.
Article continues below advertisement
At the time of his death, Bourdain had amassed a net worth of $8 million in his career as a chef, food and travel writer, and television personality, reports Celebrity Net Worth.
Anthony Bourdain
Popular Chef, Writer, and TV Personality
Anthony Bourdain built an impressive career in food and travel writing before his death in 2018. He hosted many popular television shows and wrote several books about the culinary world. His life and death by suicide is the focus of a new unauthorized biography to be released in October.
Born: June 25, 1956
Died: June 8, 2018
Education: The Culinary Institute of America
Children: 1
Article continues below advertisement
Bourdain enrolled in culinary school after dropping out of college.
After dropping out of Vassar College, Bourdain followed his passion for food and enrolled in The Culinary Institute of America. He graduated in 1978 and worked at several New York City restaurants before becoming executive chef at Manhattan-based Brasseries Les Halles.
Bourdain's writing career started in fiction. His first two books, Bone in the Throat and Gone Bamboo, were both mystery books.
Article continues below advertisement
Bourdain's mom helped get his first culinary article printed in the New Yorker.
Then, in 1999, Bourdain wrote an article about the secrets of what was going on behind the scenes in a Manhattan restaurant. He gave the article to his mother, Gladys Bourdain, an editor at The New York Times, and she gave it to New Yorker editor David Remnick's wife.
Article continues below advertisement
The article, "Don't Eat Before Reading This," was published in the New Yorker on April 12, 1999, and set Bourdain on course for his successful career.
Article continues below advertisement
Bourdain expanded on the New Yorker article and, in 2000, published the book Kitchen Confidential: Adventures in the Culinary Underbelly. The book was a hit, and Bourdain followed it up with several other culinary books and articles in top magazines such as the New Yorker, Gourmet, Maxim, Esquire, and Town and Country.
The Food Network television series A Cook's Tour was Bourdain's first foray into television. In 2005, the Travel Channel premiered Anthony Bourdain: No Reservations. In the show, Bourdain explored the culture and cuisine of different cities and countries around the world.
Article continues below advertisement
Bourdain was in Strasbourg, France, shooting an episode of his latest show, Parts Unknown, at the time of his death.
Who owns the rights to Anthony Bourdain's estate?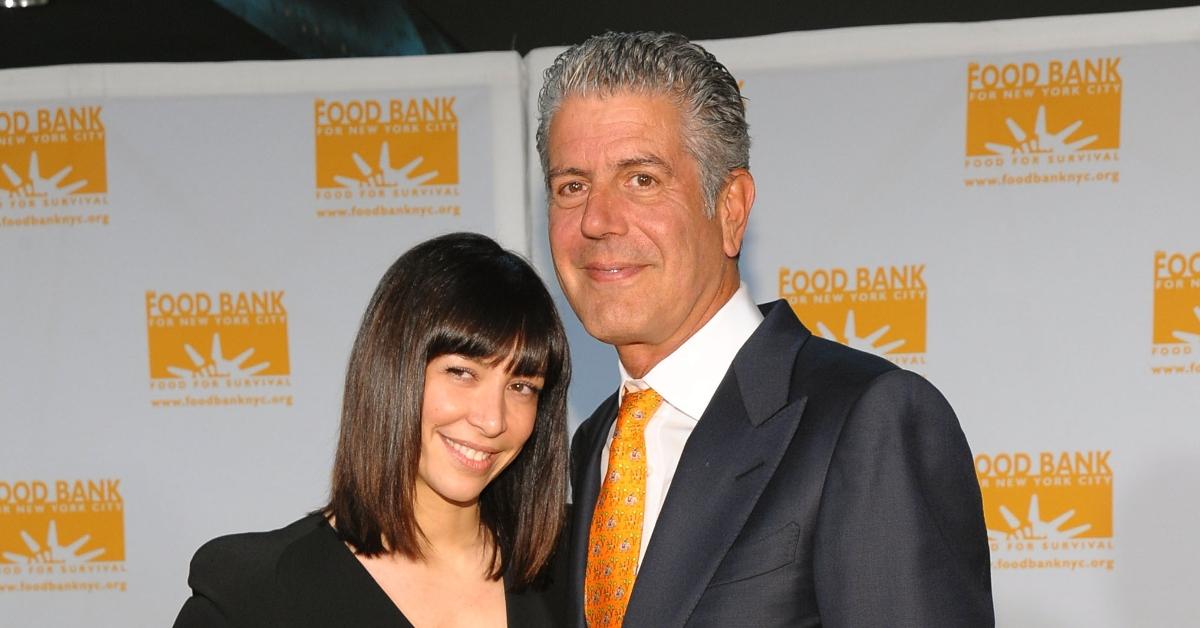 Bourdain's second wife, Ottavia Busia-Bourdain, controls his estate, the Times reports. The couple married in 2007 and were together for 11 years. They have a daughter, Ariane, who was born in 2007. Bourdain's busy career strained his marriage, and the couple separated in 2016.
Article continues below advertisement
According to the Times, Bourdain and Busia-Bourdain remained close after the separation, and she was reportedly his closest confidante.
Throughout his career, Bourdain became a household name and a respected chef, writer, and TV personality. His success is reflected in not only his net worth but also his large fan following. Bourdain's legacy will thankfully live on following his untimely death.