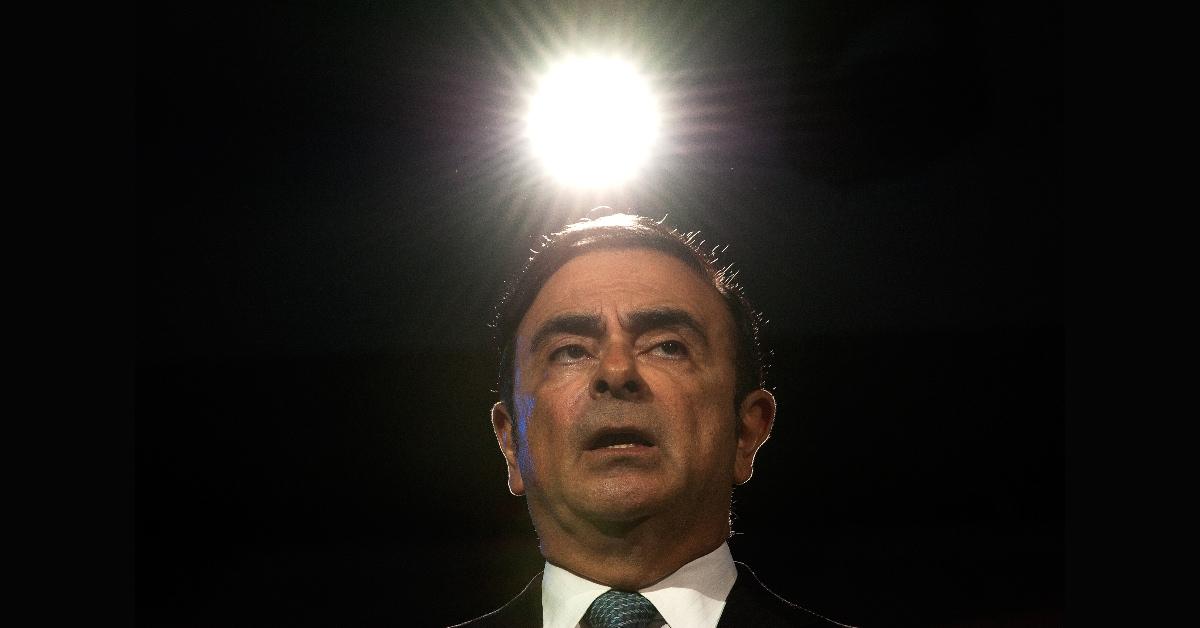 Where Is Netflix's 'Fugitive' CEO Carlos Ghosn Now?
People close to him have openly admitted that he was "a good boss" and "brilliant." But he's also an international fugitive that's featured on the "wanted list" of various law enforcement agencies across the globe, including those in Japan and France.
We're talking about former automotive tycoon Carlos Ghosn.
Article continues below advertisement
Ghosn, who once served as the CEO of Nissan and Renault, came under fire in 2018 after he allegedly under-reported his salary and misused company assets while employed.
During that year, the business mogul was arrested in Japan for the crimes he allegedly committed, and while released on bail, fled the country (in a box) to seemingly lead a new (and free) life. So, where is Ghosn today?
Carlos Ghosn's escape from Japan was orchestrated by Michael Taylor.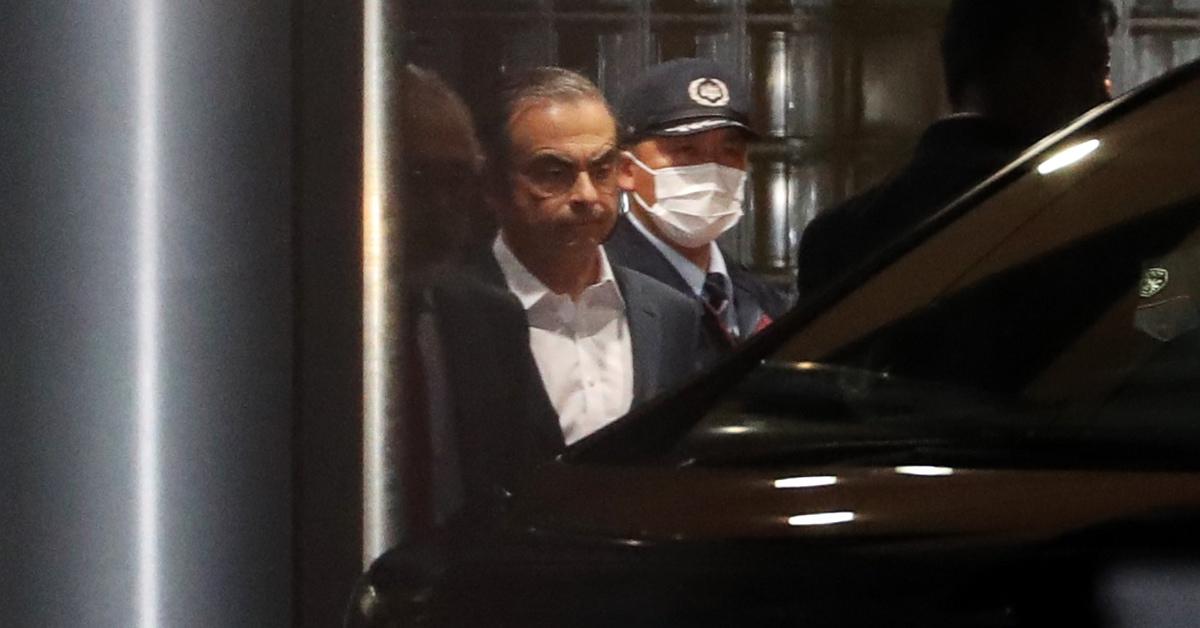 Ghosn's escape from Japan was quite clever and perhaps the reason he's become the subject of Netflix's latest documentary, Fugitive: The Curious Case of Carlos Ghosn, which releases on Oct. 25, 2022.
Between 2011 and 2018, it is believed that Ghosn "authorized over $30 million in discretionary payments to a business partner in Oman" while he headed Nissan, The New York Times reported.
Article continues below advertisement
Authorities say Ghosn abused his power and role and used it to "channel millions of euros in Renault funds through the Omani operation for his personal use."
After Ghosn's world came tumbling down around him, things only worsened after authorities in Japan arrested him in late 2018. Shortly after, Nissan's board dismissed Ghosn as chairman and Mitsubishi followed suit.
Article continues below advertisement
Then, in March 2019, Ghosn was released on bail and then re-arrested in April of that same year. Although he was placed on house arrest, "his life was over," as one interviewee described it in the Netflix documentary.
So, rather than suffer "injustice and political persecution" in Japan, Ghosn reportedly fled the country in a box while out on bail. Where did he go? Lebanon — a place that has no extradition treaties with Japan or France, The New York Times points out.
Ghosn not only chose a country he knew he would be safe in but one that he held a valid passport to. The former business executive also has a French passport.
Article continues below advertisement
Where is Carlos Ghosn living today?
According to The New York Times, Ghosn is still living in Lebanon (as a fugitive) where he teaches at a university. He's also reportedly "helping entrepreneurs with start-ups."
When he isn't teaching, Ghosn reportedly spends his time working on proving his innocence and writing a book.
Article continues below advertisement
In April 2022, Ghosn participated in an interview with BFM TV, a news and weather channel based in France. During the interview, Ghosn said that there "was no diversion of funds" and that he "must be presumed innocent."
The interview was held just after French authorities reportedly issued an international arrest warrant for Ghosn.
What is Carlos Ghosn's net worth?
Despite his downfall, Ghosn is still considered a millionaire. According to Celebrity Net Worth, Ghosn is worth $120 million, though it isn't clear whether he still has access to his entire fortune.
During the time he served as a leader for major corporations like Michelin North America, Renault, and Nissan, he reportedly collected $17 million annually.
Article continues below advertisement
Ghosn was accused of using company money to fund his lavish wedding in Versailles.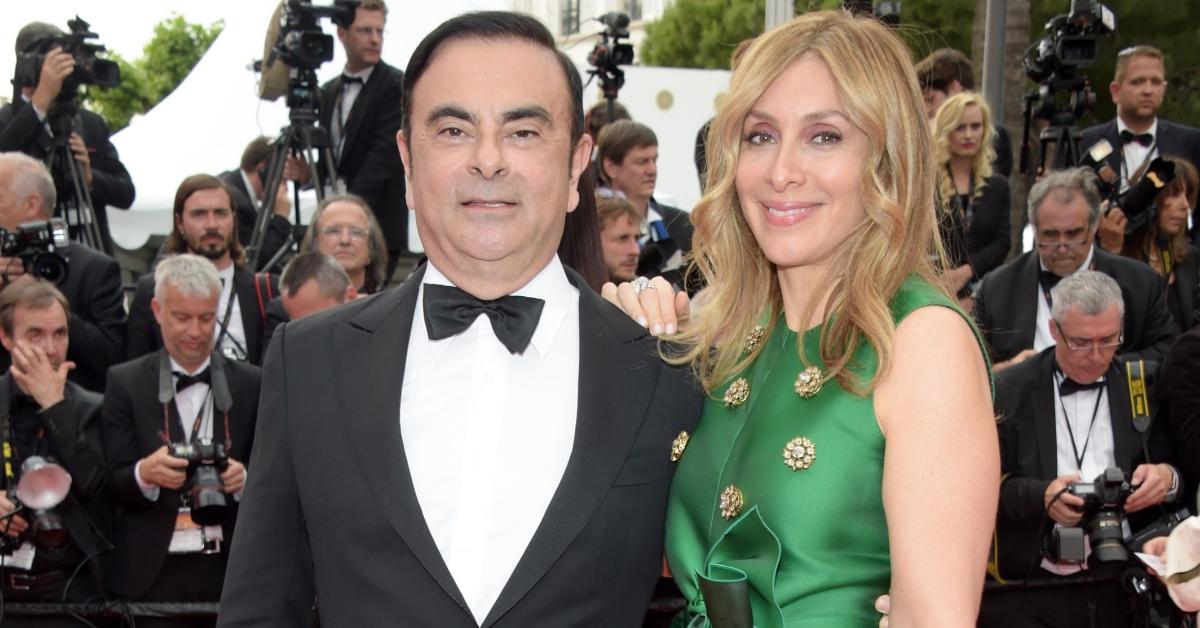 Although Ghosn did receive a generous salary while leading several automotive companies, it's rumored that he used company money to fund the lavish wedding he held at Versailles in 2016.
Ghosn and his second wife, Carole, invited 120 guests to the event. The two are still married and Carole is reportedly living with her husband in Lebanon.
Before Carole, Carlos was married to Rita Ghosn from 1984 to 2010.
Stream Fugitive: The Curious Case of Carlos Ghosn on Netflix now.