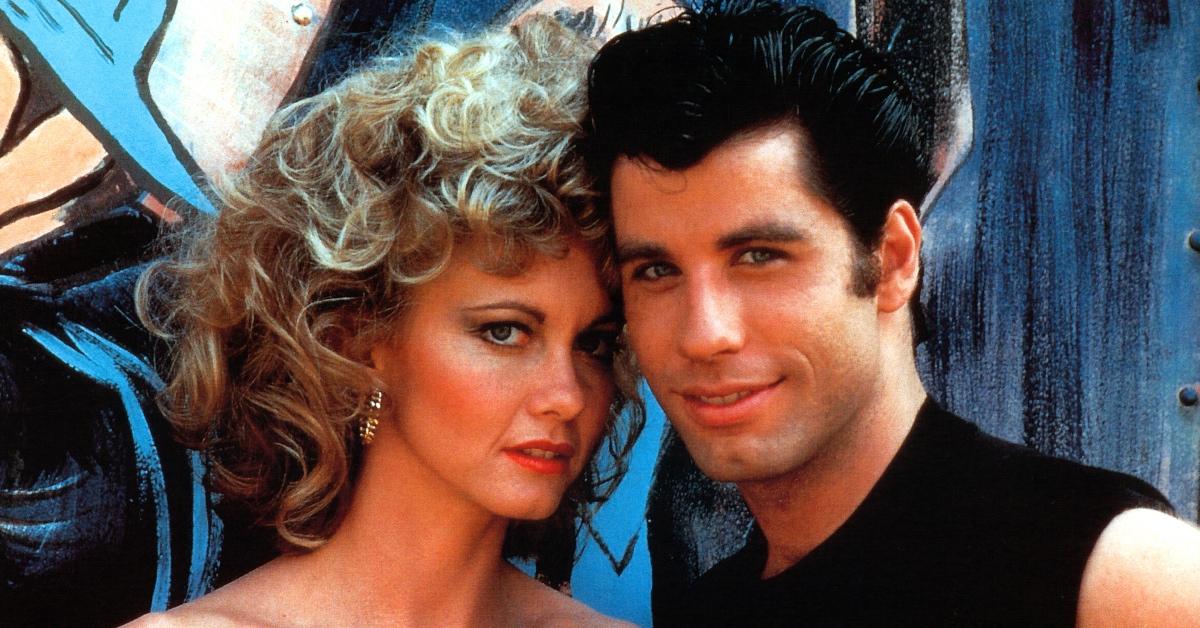 Famous Car Featured in 1978 Film 'Grease' Up for Auction — Details
Although Olivia Newton-John may be gone (tear), she'll never be forgotten. Her legacy carries on through her role as Sandy in the 1978 Paramount film Grease and the various pieces of memorabilia she and other actors from the movie are directly tied to. Speaking of memorabilia, a rare opportunity recently emerged that could put one lucky person next in line to become the owner of the car from Grease.
Article continues below advertisement
A vehicle featured in the musical romantic comedy is scheduled to go up for auction on August 20, 2022. Here's which car is being auctioned and how much it's estimated to cost.
"Hell's Chariot," the vehicle featured in 'Grease,' could sell for around $600,000 to $750,000 at auction.
Mecum Auctions is hosting an event in Monterey, Calif. on Aug. 18–20 that will feature collector cars, motorcycles, and road art. While there will be plenty of classic and vintage vehicles going up for auction and home with a new owner, one, in particular, stands out among them all — the 1949 Mercury Custom Convertible.
Article continues below advertisement
The vehicle, which gained the nickname Hell's Chariot in Grease, is scheduled to go up for auction on Aug. 20. Hell's Chariot, which was driven by Danny Zuko's rival "Craterface" in the film, still bears "Scorpion" stickers on both doors, razor hubcaps, and flames.
The black 1949 Mercury was built by and customized by Eddie Paul and will be sold with a notarized letter signed by Paul himself authenticating the vehicle, according to Mecum Auctions. To make the deal even sweeter, the vehicle's dashboard bears the signatures of Olivia Newton-John and Randal Kleiser, Grease's film director.
Article continues below advertisement
The vehicle could sell for around $600,000 to $750,000 at auction.
The famous Hell's Chariot car was also used for various campaigns.
After making its appearance in Grease and becoming a widely recognized vehicle, Hell's Chariot was later used for the opening scene of Grease Live!, which was broadcasted by Fox in January 2016. The vehicle also appeared in a campaign for Simon Miller and was used in an ad for OPI Nail Polish that recognized the film's 40th anniversary.
Article continues below advertisement
"Hell's Chariot" would later show up in TV shows, including Americarna and Pawn Stars.
The vehicle used to promote the 2016 film 'Ghostbusters' is also up for auction.
Also up for auction at Mecum's August 2022 event is the 1981 Cadillac Fleetwood Wagon that was built to promote the 2016 Ghostbusters reboot film. The vehicle comes equipped with a roof rack that contains Slimer, a ghost featured in the film, and some Ghostbuster gadgets. It was also designed around a Ghostbuster color scheme.
The 1981 Cadillac also bears logos from the film and a "commercial radio with theme music." Under the hood, you'll find a 6.0L V-8 engine and inside, a glovebox signed by the film's director and writer, Paul Feig. Those interested in the vehicle should know that it is estimated to be worth between $75,000 and $95,000, though it could be higher depending on the level of demand.