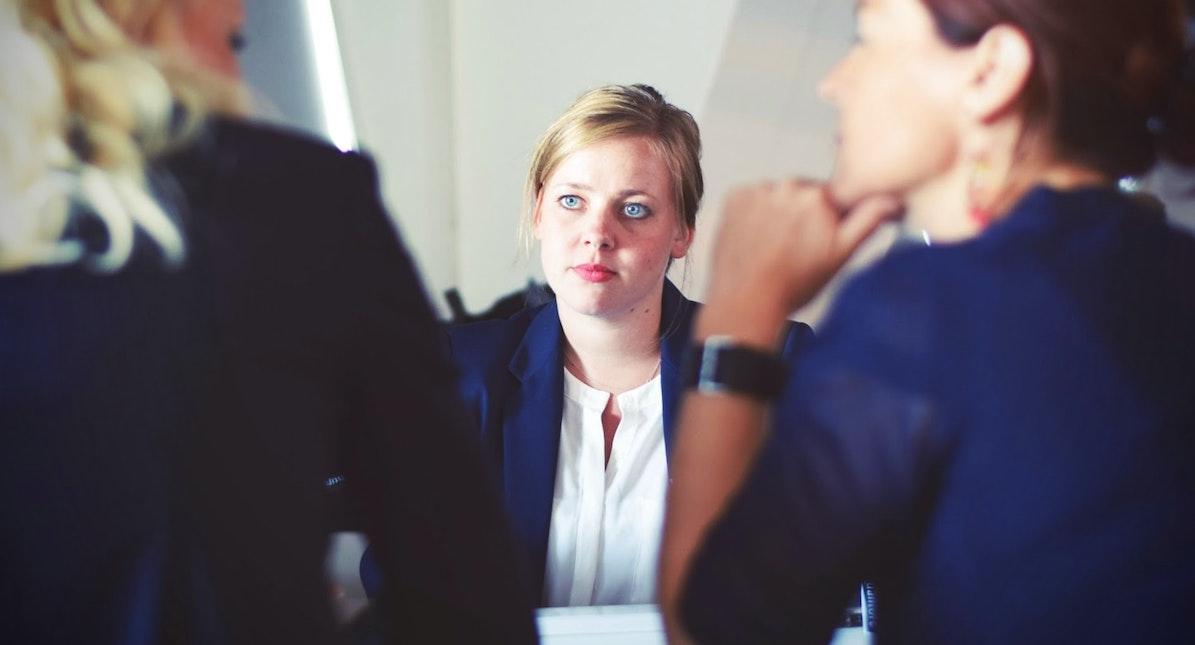 Viral Post Sparks Debate — Should You Send a Thank You Email After a Job Interview?
According to a recent survey, 80 percent of human resources managers shared that thank you notes are a factor when hiring candidates. However, only 24 percent of the managers surveyed receive thank you notes from applicants.
Article continues below advertisement
This sentiment was shared by an employer on LinkedIn, who went on the social media platform to share her frustration at the lack of correspondence from job candidates following a job interview — sparking a debate on whether applicants really need to send a thank you email.
An employer goes viral after revealing she doesn't receive a thank you note 9 out of 10 times.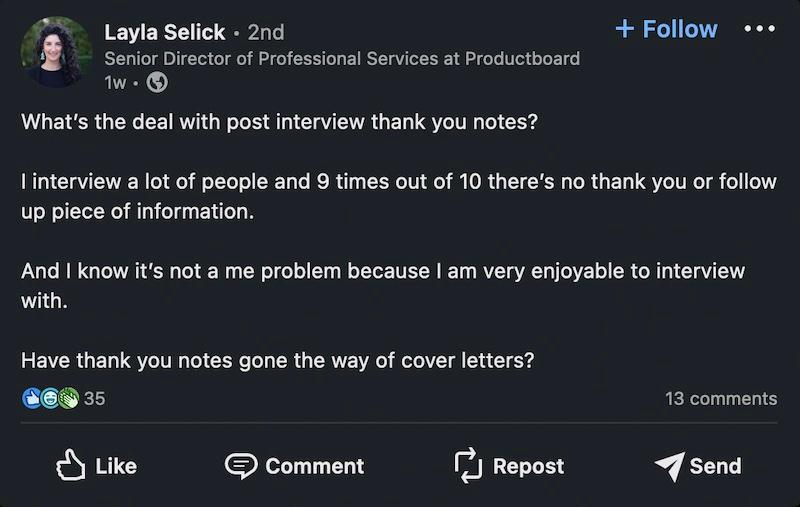 In the post shared on Reddit, the employer, who works at a product management system company, asked her followers if thank you notes are as redundant as cover letters.
"What's the deal with post-interview thank you notes?" she asked. "I interview a lot of people and 9 times out of 10 there's no thank you or follow-up piece of information."
Article continues below advertisement
She went on to add that it is not her fault as she is "very enjoyable to interview with" and ended her post with the question, "Have thank you notes gone the way of cover letters?"
This post promptly went viral, sparking a debate about just how important sending a post-interview email truly is.
Many pointed out that applicants have stopped sending thank you notes because employers tend to ghost them.

One of the biggest rationales for the demise of the post-interview thank you note is that many applicants feel they are often not given the same courtesy from employers — with many ghosting an applicant after a job interview.
"If they don't care to take the time to let us know whether we are hired or not then I don't care to take the time to make some kind of thank you letter," one person explained before another added, "Yeah, I've only gotten rejection emails like 2 percent of the time. And the vast majority of those are automated by the HR system they use... I'll send thank you notes when they actually give me rejection emails instead of ghosting."
Article continues below advertisement

The lack of thank you notes was also linked to many thinking them to be redundant. "I give the thanks in person as I'm leaving, and they usually do too. All this extra expectation bs…we here for a potential job and that's literally it," another chimed in.
Article continues below advertisement
Despite the frustration with hiring mangers, thank you notes are still encouraged by recruiters.
While job applicants struggle with interview processes that can sometimes last weeks, many hiring managers and recruiters recommend sending that thank you note — even if it is short and sweet.
"It's a simple step to take, and it can separate you from equally qualified candidates who don't send an email after an interview," the staffing agency Robert Half recommends. "And yes, you should send a message after a video interview just as you would an in-person meeting."
The company also offers templates for these emails, like this one:
Hi [person's name],
It was such a pleasure to meet you today to discuss [role you applied for] at [company name]. The position sounds like exactly the type of job I'm looking for, and I believe my experience in/with [accounts receivable/Java programming/managing a team] would help me thrive in the position.
If there are any additional questions I can answer, please let me know. Thanks again for meeting with me to speak about this exciting opportunity.
Best regards,
[your name]
So, even if you are frustrated with the hiring process, your best bet is to just send that thank you email.