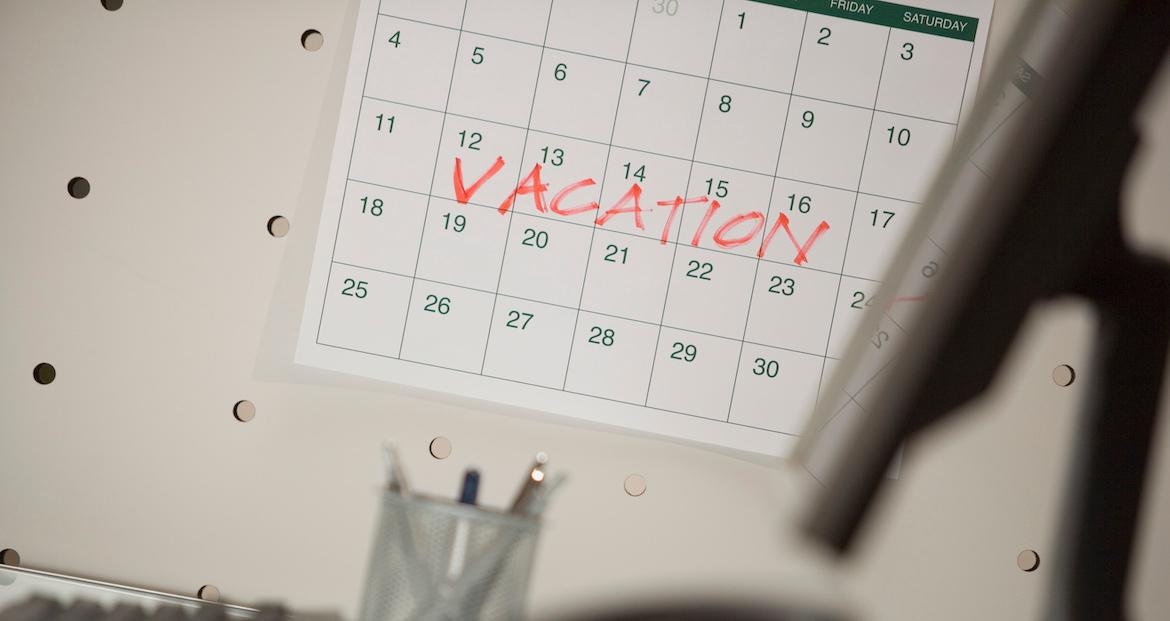 This Hack Promises You 46 Days Off in 2023 Using Only 18 Days of PTO
It isn't a secret that some companies in the United States are the worst when it comes to providing paid time off (PTO) for their employees.
In fact, it was recently reported that the average American gets 15 days a year (and takes only 13) compared to the typical European, who gets an average of 21 days of vacation, and takes all of it (or more).
Article continues below advertisement
So, it isn't a surprise that U.S. workers are always looking for strategic ways to make the most of their already limited PTO. Luckily, there is a PTO hack going viral on social media that promises to double your vacation days in 2023. How does it work? Keep reading to find out.
This 2023 PTO hack promises 46 days off — but only requires 18 days of PTO.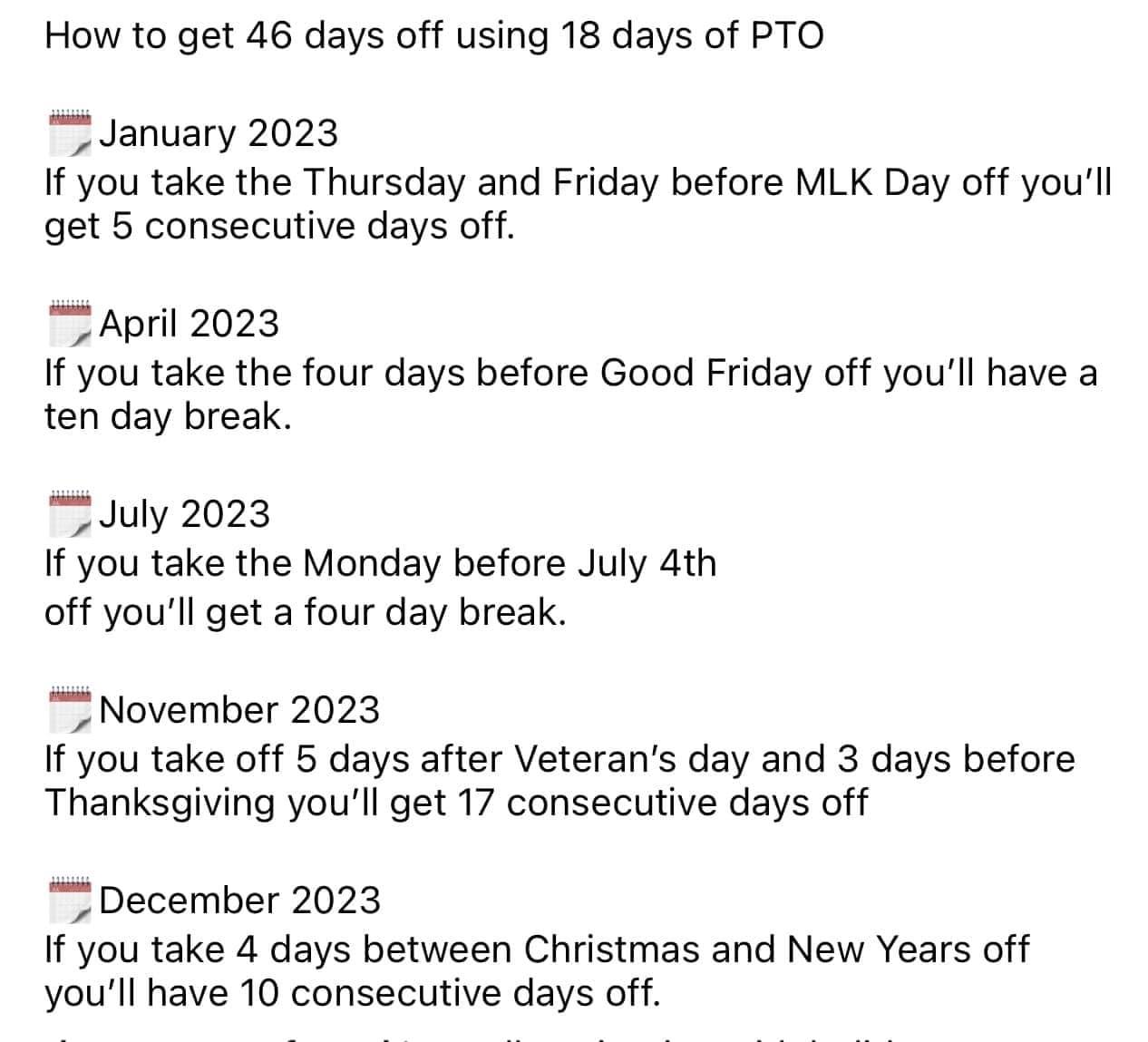 A viral PTO hack has surfaced on social media, breaking down the exact days American workers need to request off — based on 2023 U.S. holidays — to get the promised 46 days off.
The first day off needed is MLK weekend in January 2023. If you take off the Thursday and Friday before MLK weekend, you'll get five consecutive days off.
Article continues below advertisement
Next, take off the four days before Good Friday in April 2023, and you'll get 10 consecutive days off (factoring in having Easter Monday off). Follow that up with the Monday before July 4th and you'll get another four-day break.
Now, when it comes to the holiday season, the hack suggests taking off five days after Veteran's Day and three days before Thanksgiving and you'll have a whopping 17 consecutive days off.
That's over two weeks for just 8 days of PTO.
Lastly, for Christmas break, the hack recommends taking off four days between Christmas and New Year's, which will turn into 10 consecutive days off. if you do the math, that is in fact 46 days for just 18 days of PTO.
Article continues below advertisement
However, this PTO hack won't work for everyone — and there are some things to keep in mind.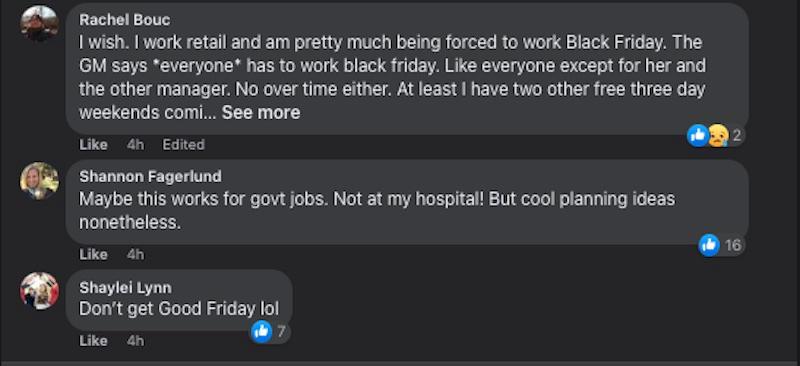 Many on social media loved the idea of the hack, which makes it feel like you are doubling your PTO, but many pointed out that taking time off around the holidays can be hard — especially if your job grants PTO based on seniority.
It also only works if your company follows the U.S. holiday schedule, eliminating many retail or healthcare workers from taking advantage.
"I'm salaried. I have to work the day before and after a holiday to get paid for said holiday," one person commented before another added, "This makes a lot of assumptions. I don't get the day after Thanksgiving off as a holiday."
A third chimed in, "If this works for your situation, it's an awesome luxury. Unfortunately, not everyone gets those 'bank holidays' off, not everyone gets substantial PTO (not even close to 18 days), and some employers have rules that prevent you from taking additional days off around paid holidays."
Article continues below advertisement