Lindsey Graham Bill Would Ban Abortions After 15 Weeks Nationwide
Senator Lindsey Graham (R-SC) is introducing a bill that would place a national ban on abortions after 15 weeks. Read on for an explanation of the proposed bill and whether he would have enough votes to support it.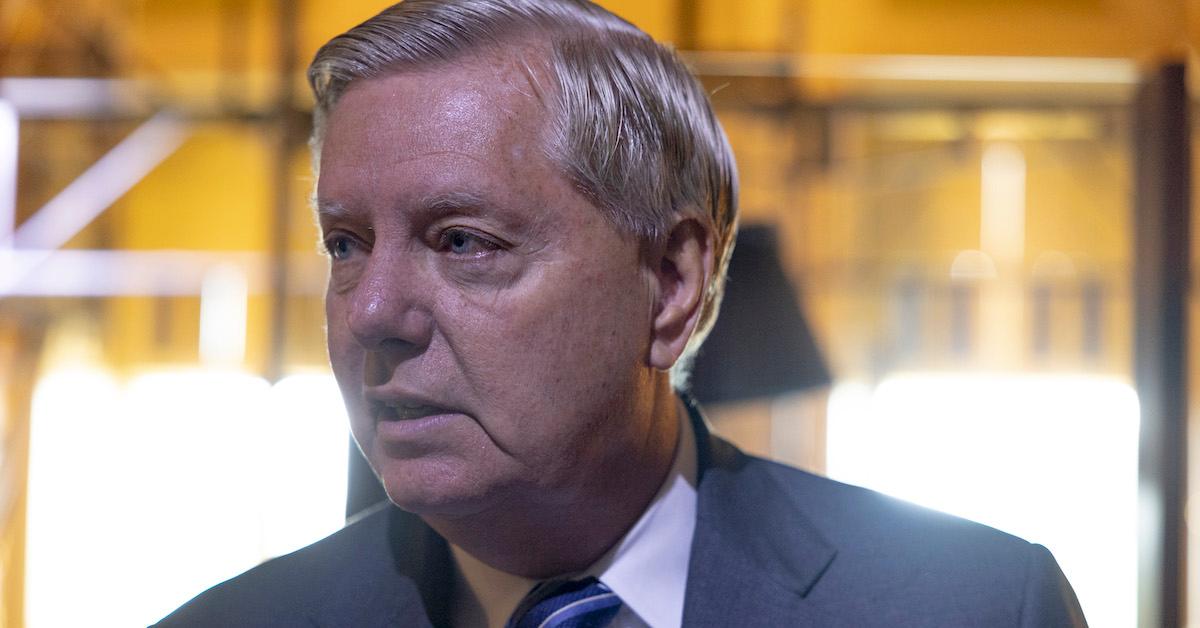 While many conservative politicians have downplayed their anti-abortion stances on the campaign trail, Senator Lindsey Graham wants to move forward with a bill that would ban all abortions in the U.S. at 15 weeks or later.
Article continues below advertisement
Article continues below advertisement
Titled the "Protecting Pain-Capable Unborn Children From Late-Term Abortions Act," the bill appears to be a revised version of one Graham introduced last year, which would have imposed a 20-week ban.
Read on for a full explanation of the bill and its chances of passing.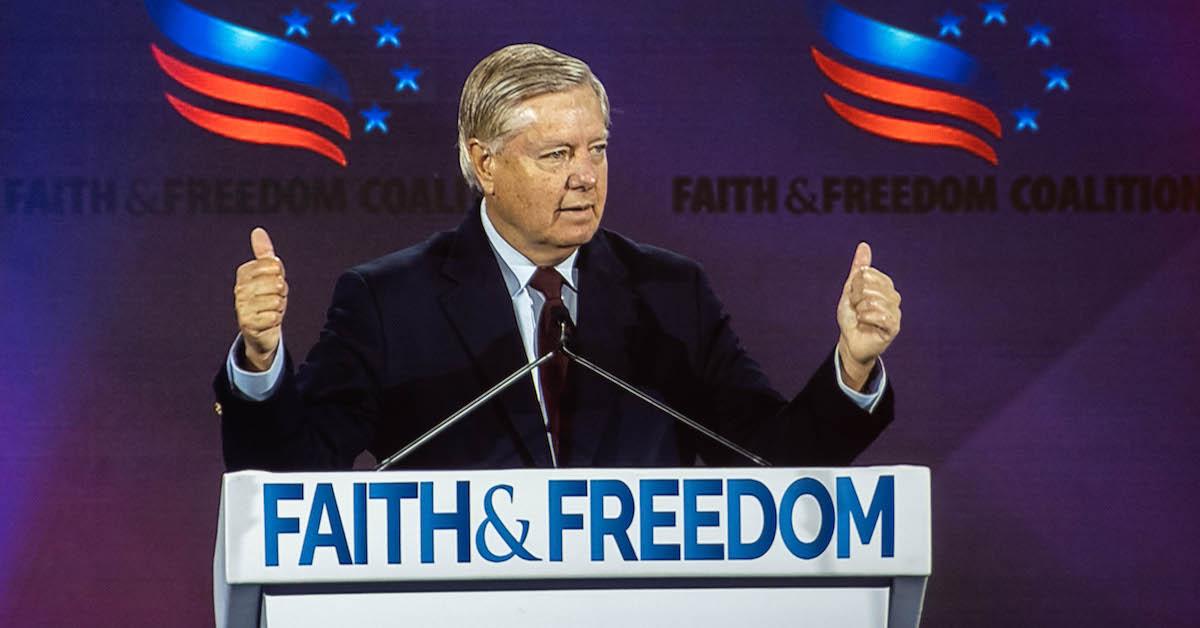 Article continues below advertisement
First, the title of the Graham abortion bill needs some explanation.
There's a lot to unpack in the title of the bill, which, advocates for reproductive health care argue, is based more on evoking an emotional response than being medically accurate. Let's start at "Pain-Capable."
When is a fetus capable of feeling pain?
The American College of Obstetricians and Gynecologists says the neural connections necessary to feel pain and the brain structures required to process pain signals don't develop until 24 weeks gestation or later. Graham's bill would outlaw all abortions as early as 15 weeks except in the case of incest or rape, more than two months before this developmental milestone.
Article continues below advertisement
Article continues below advertisement
What the medical community says about the phrase "late-term abortion."
OB-GYNs also emphasize that the phrase "late-term abortion" isn't only medically inaccurate but misleading. The only time they would use the term "late-term" is to describe a pregnant person who is carrying at 41 weeks or longer. Though many anti-abortion activists insist that people are aborting fetuses at full term, this is simply not true.
According to the CDC's data from 2019, 6.2 percent of abortions occur at 14 weeks–20 weeks gestation and less than 1 percent occur beyond that. While they don't gather data on the purpose of seeking abortion care in these gestational states, the overwhelming wisdom among abortion care providers is that they most often occur when the life of the pregnant person is at risk or the fetus has developed lethal abnormalities.
Article continues below advertisement
Graham's proposed bill does include exceptions and prohibits prosecution of abortion patients.
Though more strict than previous bills, the proposed bill still carries previously included exceptions in cases or rape or incest as well as when the life of the pregnant person is in jeopardy. The bill would also prohibit prosecuting people who receive or seek abortions past the 15-week mark.
However, as many reproductive care activists will point out, exceptions for rape and incest require that the pregnant person has filed a police report and received medical care for their assault.
Article continues below advertisement
Article continues below advertisement
Graham's proposed abortion ban is unlikely to pass but is still alarming to abortion access advocates.
The senior senator from South Carolina has proposed five previous bills attempting to outlaw abortions at 20 weeks, but this sixth attempt takes an even harder-line stance at a time when many embattled senators and representatives are trying to project a moderate stance on the issue.
After a strong majority of voters in the deep-red state of Kansas voted against a statewide ban, many Republican strategists called it a "wakeup call" and raised the signal that candidates in competitive races should soften their rhetoric on the topic of abortion.
With a 50-50 split in the Senate right now, Graham is unlikely to have sufficient votes to pass a 15-week ban, which is likely to gain support from any Democrat and may also dissuade moderate Republicans.
Even with the narrow possibility of a bill moving to the House, Speaker Nancy Pelosi would almost certainly block a vote. Should the House of Representatives shift Republican in November, it's possible a more conservative voting body would pass it. That said, President Biden has veto power, which could only a two-thirds majority in the House could override.