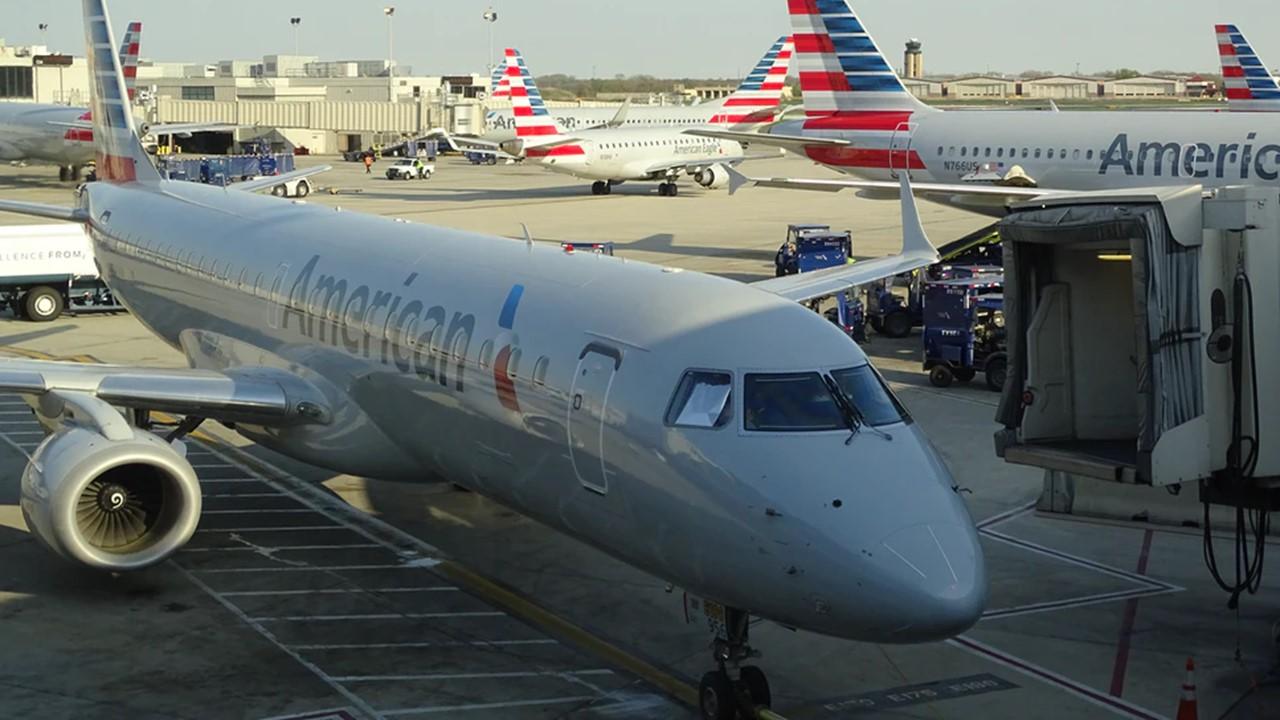 American Airlines' Q1 Earnings and Cost Initiatives for 2020
On Thursday, American Airlines (NASDAQ:AAL) reported its results for the first quarter of fiscal 2020. The company reported lower revenues and higher losses, which is the case with every airline right now. The revenue and earnings even missed analysts' estimates. The stock declined by 4.9% on Thursday. In pre-market trading today, the stock is trading 4.4% lower. Let's take a look at how American Airlines performed in the first quarter.
Article continues below advertisement
Article continues below advertisement
American Airlines' Q1 results
American Airlines reported a 19.5% YoY (year-over-year) decline in its revenue to $8.5 billion. The revenue was also lower than analysts' estimate of $8.9 billion. Sequentially, the revenue declined from $11.3 billion in the fourth quarter of fiscal 2019. The losses were higher at $1.1 billion or $2.65 per share compared to a profit of $0.52 per share in the first quarter of fiscal 2019. American Airlines also reported a profit of $1.15 per share in the fourth quarter of fiscal 2019.
Lower demand since March affected airlines' results. Due to uncertainty amid the pandemic, airlines aren't sure how to provide any guidance for fiscal 2020. However, American Airlines is taking all of the necessary measures to protect its employees and customers amid the pandemic. The company has adopted various cost-saving measures to improve its liquidity.
Article continues below advertisement
Focus on cost structure
Currently, 18 analysts cover American Airlines stock. Analysts' recommendation for the stock remained the same after the company's earnings. Seven analysts recommend a "hold." Meanwhile, analysts have reduced the consensus target price on the stock to $15.56 from $16.06 after the earnings. The target price represents an upside potential of 30% from the closing price on April 30. American Airlines stock closed at $11.26 on Thursday. Berenberg cut the target price for the stock to $14 from $18. United Airlines (NYSE:UAL), Southwest Airlines (NYSE:LUV), and Spirit Airlines (NYSE:SAVE) also have a majority "hold" rating.
United Airlines and Spirit Airlines declined by 5.2% and 2.3% yesterday. However, Southwest Airlines rose 0.9%. Boeing (NYSE:BA) also reported a huge loss and job cuts in its first-quarter results on April 29. The stock rose by 1.4% on Thursday.