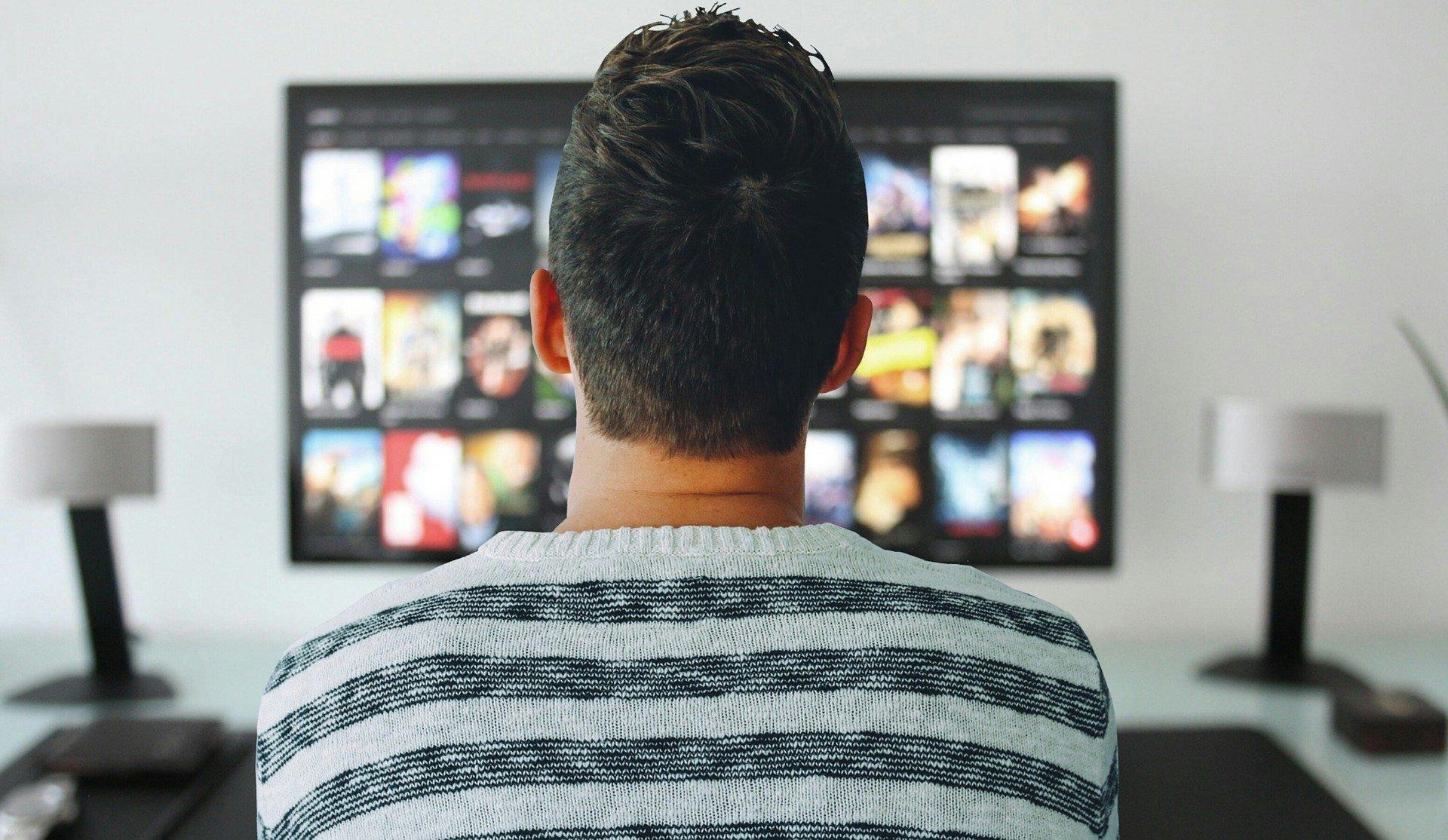 Goldman Sachs Turns Bullish on Netflix Stock before Earnings
<p>Netflix (NASDAQ:NFLX) stock is rising during the trading session today. A Wall Street analyst turned bullish on the stock.</p>
Netflix (NASDAQ:NFLX) stock is rising during the trading session today. A Wall Street analyst turned bullish on the stock. According to a CNBC report, a Goldman analyst expects Netflix to deliver upbeat earnings results in the first quarter. The company is scheduled to report its results on April 20. Netflix stock rose by over 2% in the pre-market session as of 9:20 AM ET today.
Notably, the stock has delivered stellar returns of 31.9% this year. In comparison, Facebook (NASDAQ:FB) and Alphabet (NASDAQ:GOOGL) stocks have declined by around 13.8% and 6.1%, respectively, in 2020. Netflix stock rose 3.19% and closed at $426.75 on Wednesday. At that closing price, the company's market capitalization was $187.3 billion. The stock touched a new 52-week high of $434.98 on April 15, which crushed the previous high of $417.82 on April 14.
Article continues below advertisement
Article continues below advertisement
Goldman lifted Netflix stock
Netflix stock rose today after Goldman analyst Health Terry raised its target price on the stock. He lifted its 12-month target price on Netflix to $490 from $430 per share, which implies about a 15% upside from Wednesday's closing price. However, the analyst maintained the "buy" rating on the stock. Like Goldman Sachs, Pivotal analyst Jeff Wlodarczak raised the target price on Netflix stock to $490 from $425. Recently, Stifel, Cowen and Company, and Bank of America analysts raised their target prices on Netflix stock.
Terry thinks that the company has been witnessing increased demand amid COVID-19. Notably, the stock has the potential to increase more. The analyst expects the stock to get a boost from next week's earnings results. Terry has predicted 10.3 million total paid Netflix subscribers in the first quarter. The analyst's prediction is ahead of the company's forecast of 7 million and the consensus estimates of 7.8 million subscribers. In a CNBC report, Terry said that "content additions to the platform, combined with the value of Netflix's library to those staying home during the COVID-19 crisis, drove this outperformance, more than offsetting the lingering impact of last year's price increase and growing competition in SVOD."
Article continues below advertisement
Analysts' view on Netflix stock
Overall, analysts are positive on Netflix stock. Among the 42 analysts tracking the stock, 27 recommend a "buy," nine recommend a "hold," and six recommend a "sell." The mean target price of $380.82 implies a 10.8% downside from the current price of $426.75. The median target price was $401.00 on the same day.
Lately, Netflix stock gained analysts' attention. The company has witnessed subscriber growth amid the coronavirus pandemic. Rising coronavirus cases raised fear among people globally. Governments around the world imposed stricter rules and forced people to stay at home. People are spending more time watching movies and TV shows. As a result, the demand for video streaming services offered by Netflix, Walt Disney (NYSE:DIS), and Amazon (NASDAQ:AMZN) has risen amid the lockdown.
Netflix's subscribers to boost revenues
Netflix added 8.8 million subscribers globally in the fourth quarter of 2019—flat from the year-ago period. The company expected 7.6 million subscriber additions in the fourth quarter. Despite beating subscriber additions globally, the company's US market remained challenging. Netflix added just 420,000 US subscribers in the fourth quarter compared to over 1.5 million subscribers additions last year. Notably, the fourth-quarter subscriber growth was dented by tighter competition. Some subscribers also canceled subscriptions due to recent price increases in the US.
Netflix ended 2019 with over 167 million paying customers worldwide. In comparison, Amazon Prime members have grown to 150 million. Disney+ has recorded 50 million subscribers worldwide as of last week. The service launch in November 2019.
Higher-than-expected subscriber additions lifted Netflix's fourth-quarter revenues and earnings. The revenues also increased by 30.6% year-over-year to $5.7 billion in the fourth quarter. The EPS of $1.30 benefited from a favorable tax adjustment in the fourth quarter of 2019. The EPS was $0.30 in the fourth quarter of 2018.
Wall Street expects the company's first-quarter revenues to grow by 26.9% YoY to $5.7 billion. They expect the earnings to grow by over 100% YoY to $1.64 per share in the first quarter of 2020. For 2021, analysts expect the revenues and earnings to grow by 20.8% YoY and 45.8% YoY to $24.4 billion and $6.02 per share, respectively.
Looking at the analysts' views and expectations, I think that investors should buy Netflix stock even if it's at its highs. Analysts' upgrades before the first-quarter earnings signal that the stock has upside potential.
Read Netflix Stock Broke Out: Should You Add It to Your Portfolio? and More Interest in Netflix Stock amid Coronavirus Outbreak to learn more.