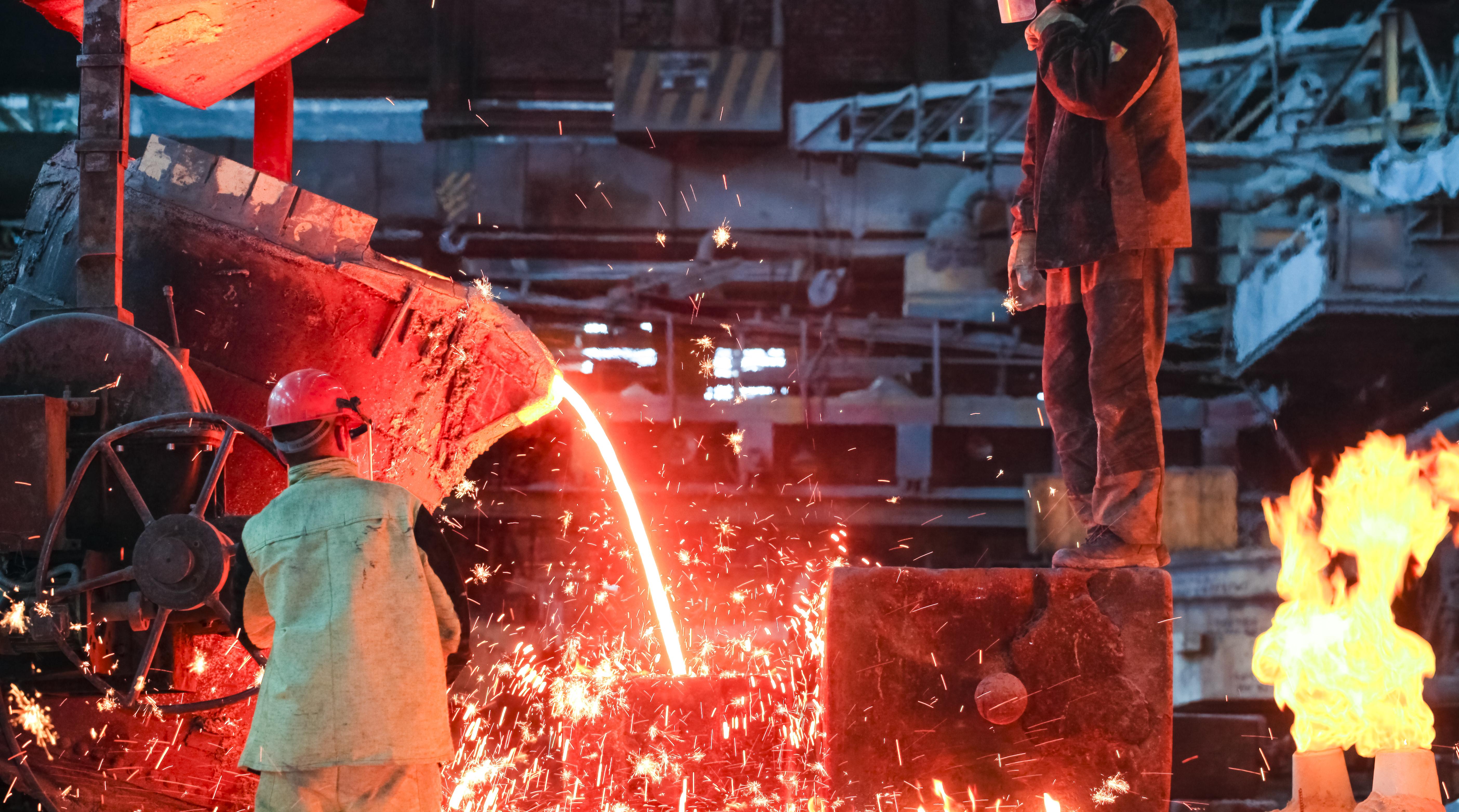 Should US Steel Mills Halt Production amid Coronavirus?
The AISI (American Iron & Steel Association) asked the Trump administration to classify the steel industry as "essential." If the industry is designated as "essential," it will be able to continue production despite the coronavirus threat.
However, there are a few important questions. First, with several downstream industries shutting down, does the US steel industry needs to continue production? Second, will the Trump administration agree to AISI's request?
Article continues below advertisement
US steel mills
The AISI has written to Vice President Mike Pence asking for the US steel industry to be designated as "essential." AISI CEO Thomas Gibson wrote, "We urge the Trump administration to provide consistent nationwide guidance by formally recognizing critical manufacturing sectors that are essential to our country's critical infrastructure and the response to COVID-19."
Notably, Tesla wasn't designated as "essential." The company will have to curtail production. Tesla's CEO Elon Musk downplayed the coronavirus threat several times. The company wanted to continue production despite the coronavirus. Ford and General Motors have also curtailed production.
Trump's Section 232 tariffs
We'll have to see if the Trump administration heeds to the US steel industry's request and classifies it as "essential." To be sure, President Trump has worked to rescue the industry. In 2018, he imposed a 25% tariff on US steel imports. Earlier this year, the administration extended the tariffs to several downstream products. Cleveland-Cliffs (NYSE:CLF) has requested that the Trump administration imposes duties on downstream electrical steel imports as well.
Article continues below advertisement
Should the mills be open amid coronavirus?
We won't get into the health-related aspects of keeping mills open amid the spreading coronavirus. However, from an economic standpoint, I think that the decision to keep them open should eventually be based on how the downstream steel-consuming industries are classified. The automotive industry, which is the second-largest end user, has already curtailed production. If other downstream users, especially the construction sector, which is the largest end user, also curtail operations, US steel mills might want to adjust their production. It wouldn't make sense to classify US steel production as "essential" while end-users are "non-essential."
Lessons from China
China's steel production rose 7.2% year-over-year in January. However, the downstream demand wasn't commensurate amid the extended Lunar New Year Holidays. As a result, the country's steel inventories surged. If US steel mills continue production while downstream end users curtail operations, we would see a surge in inventories. US steel mills might not want a surge in inventories as they pressure prices. Notably, low inventories have helped domestic mills push for price hikes.
Meanwhile, metal and mining stocks bounced sharply on Thursday. Nucor (NYSE:NUE) and Steel Dynamics (NASDAQ:STLD) provided better-than-expected guidance for the first quarter. Both companies have strong balance sheets and a variable cost structure that will help them weather the current crisis. Also, there was some bottom fishing. Valuations look attractive for long-term value investors. Read CLF Stock Falls, Should You Bottom Fish? to learn more.