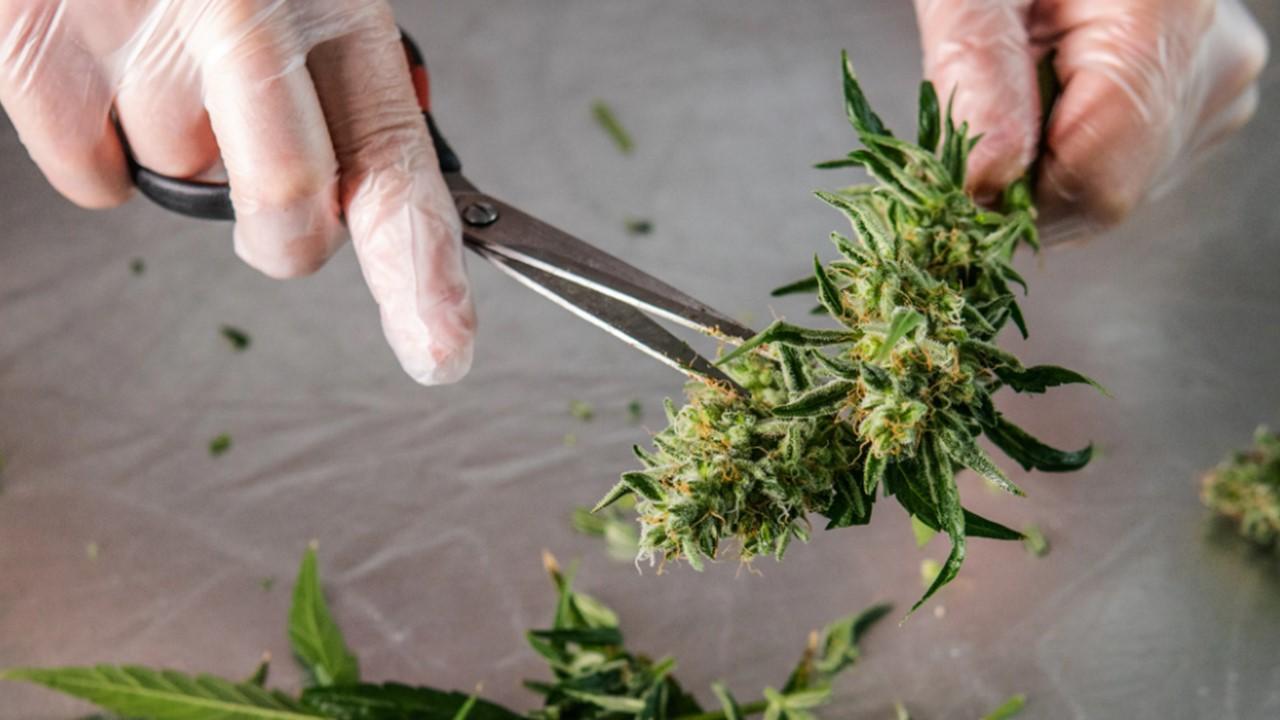 How Will Curaleaf Benefit from Acquiring BlueKudu?
On Monday, Curaleaf Holdings (OTCMKTS:CURLF) announced that it will acquire BlueKudu—a Colorado-based company that produces premium cannabis chocolates and gummies. Curaleaf expects BlueKudu to expand its recent acquisition of the "Select" brand across Colorado. The company needs regulatory approvals to complete the acquisition. If pursued, Curaleaf will operate an 8,400 square foot infusion kitchen and processing facility in Denver, Colorado.
Article continues below advertisement
Article continues below advertisement
Founded in 2011, BlueKudu sources its ingredients from Rainforest Alliance Fair Trade Certified Farms. The edible manufacturer uses an extraction process, which produces cleaner and more natural oil to create cannabis products. BlueKudu utilizes Toffee, Almond Milk Chocolate, Coffee, and Dark Chocolate to produce product lines that are available in over 200 retail locations across Colorado.
With Colorado selling over $1.7 billion worth of cannabis products in 2019, Joe Lusardi, Curaleaf's CEO, is excited about the acquisition. He said, "With over eight years of operating history, BlueKudu has developed a strong brand for customers seeking premium cannabis products in a diverse range of flavors and formulations. BlueKudu's established production and distribution capabilities will allow Curaleaf to seamlessly enter the market and expand the Select brand presence in the state of Colorado."
Analysts expectations from Curaleaf
Analysts expect Curaleaf to report revenue of $229.2 million and $963.5 million in 2019 and 2020, respectively. The estimates represent growth of 197.4% and 320.4% year-over-year in 2019 and 2020, respectively. Curaleaf's management expects its revenue to hit $1 billion in 2020. The company has already completed the acquisitions of Acres Cannabis and Select. Curaleaf could complete the acquisition of Grassroots soon. I expect the acquisitions, the company's expanding retail footprint and production capacity, and growth in both recreational and medical cannabis businesses to drive its revenue.
Article continues below advertisement
Moving to the EBITDA, analysts expect Curaleaf to report an EBITDA of $23.1 million and $251.5 million in 2019 and 2020, respectively. These estimates represent a significant improvement from an EBITDA loss of $9.9 million in 2018. We expect revenue growth, improvements in the operating capacity, and a decline in SG&A expenses as a percentage of revenue due to operating leverage to drive Curaleaf's EBITDA in 2019 and 2020.
Analysts' recommendations
Overall, Wall Street is bullish on Curaleaf. Among the nine analysts that follow the stock, two recommend a "strong-buy," six recommend a "buy," and one recommends a "hold." None of the analysts recommend a "sell." Overall, analysts have given an average target price of 15.97 Canadian dollars. The target price represents a return potential of 127.2% from the closing price of 7.03 Canadian dollars on Monday.
Article continues below advertisement
Article continues below advertisement
Stock performance
Since the beginning of this year, Curaleaf has lost 14.1% of its stock value. Weakness in the cannabis sector and the broader equity market has dragged the company's stock price. Curaleaf has underperformed its peers and the ETFMG Alternative Harvest ETF (NYSE:MJ). Meanwhile, MedMen Enterprises (OTCMKTS:MMNFF), Cresco Labs (OTCMKTS:CRLBF), and Charlotte's Web Holdings (NYSEARCA:CWEB) have fallen by 53.6%, 32.4%, and 26.6% year-to-date, respectively. During the same period, MJ has lost 17.0% of its stock value. Last week, MedMen reported its second-quarter earnings. To learn more, read MedMen's Losses Widen in Q2, Shifts Its Strategy.
Currently, 11 states in the US have legalized recreational cannabis, while 33 states have legalized marijuana for medical purposes. Many states including Florida, New Jersey, Arizona, New York, and New Mexico want to legalize recreational cannabis. So, there's considerable scope for Curaleaf to expand its business across the US. I expect the company's recent acquisitions to help increase its footprint across the US. Overall, I'm bullish on the stock.