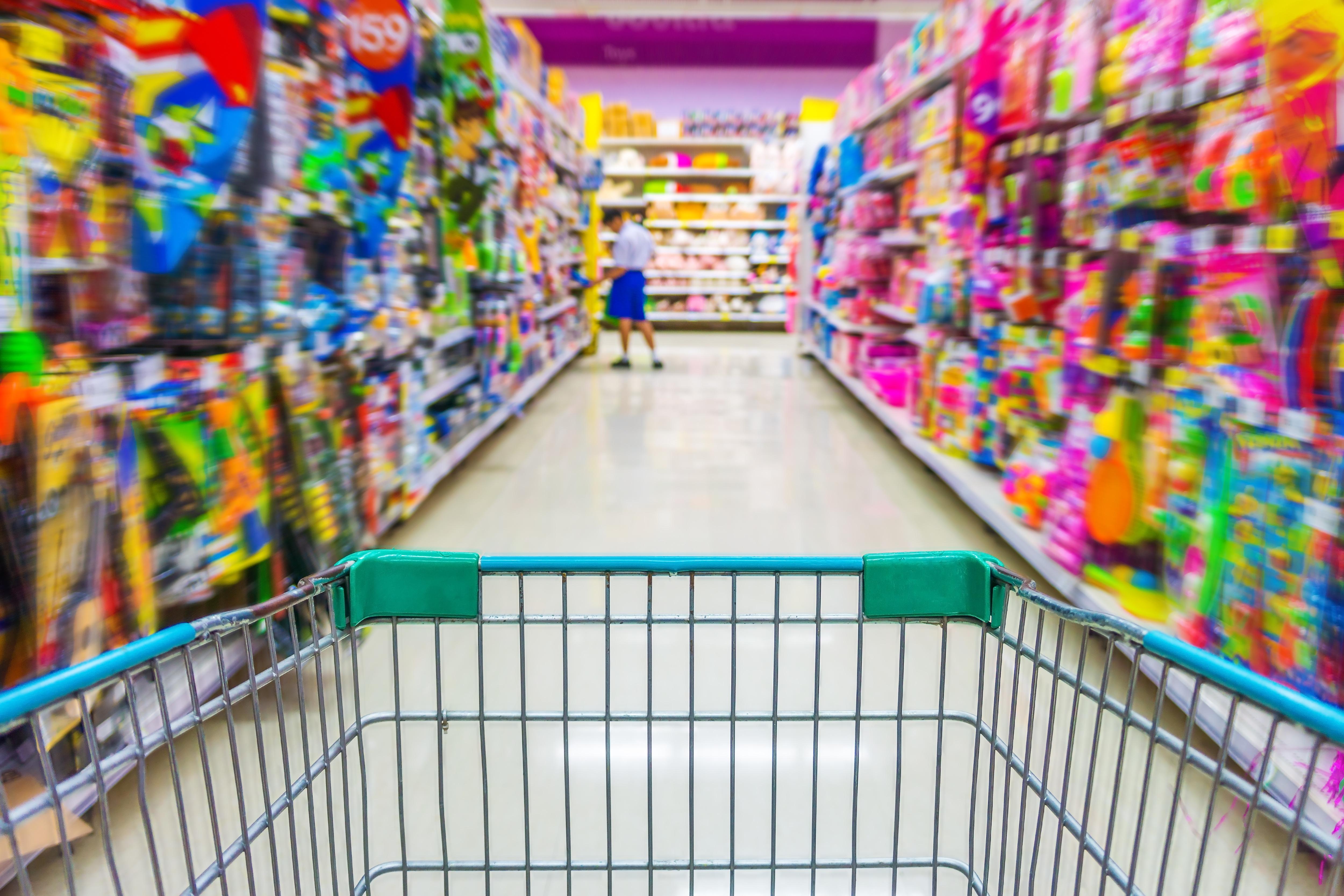 How did Hasbro and Mattel Fare in 2019?
Stocks of toy manufacturers Hasbro (HAS) and Mattel (MAT) stock surged 30% and 35.6% in 2019, respectively. Both stocks beat the benchmark S&P 500 Index that rose 28.9% in 2019. In 2019, the industry was reeling under US-China tariff worries and uncertainties related to it. However, an agreement on the US-China trade deal came as a sigh of relief for many companies with exposure to China.
Hasbro and Mattel own strong conventional toy brands. Hasbro Transformers and G.I. Joe. Meanwhile, Mattel has Barbie and Hot Wheels. However, both toymakers are making efforts to diversify into other entertainment services and products.
Hasbro has an emerging presence in the entertainment, licensing, and digital segment. It is investing aggressively in digital gaming in franchises like Magic: The Gathering Arena. Meanwhile, Mattel is leveraging its popular toy brands to make movies and television series.
Article continues below advertisement
Hasbro and Mattel's recent earnings
Hasbro delivered lower earnings than Wall Street estimated during the third quarter. The company's net revenue grew 0.35% YoY (year-over-year) to $1.58 billion against the analyst estimate of $1.72 billion. Its adjusted EPS shrunk 4.7% to $1.84, lagging analysts' forecast of $2.21.
Adverse foreign currency fluctuations, higher shipping, and warehousing costs affected third-quarter earnings among other reasons. Notably, Hasbro stated that existing tariffs and the threat of potential tariffs had a negative impact on its shipments and its ability to fulfill customer demand.
Meanwhile, Mattel reported a 3.1% YoY growth in its net revenue to $1.48 billion. It beat analyst estimates of $1.43 billion. Q3 adjusted EPS grew by 44% to $0.26, beating the analyst expectation of $0.16. The company's Q3 performance gained from cost savings from its Structural Simplification program and better international sales.
Unlike Hasbro, Mattel did not face any material impact on its Q3 performance due to tariffs. Overall, Hasbro's revenue grew 3.2% YoY to $3.29 billion during the first nine months of 2019. Mattel's revenue rose 1.4% YoY to $3.03 billion during the comparable period.
Article continues below advertisement
Diversification and expansion
On December 30, Hasbro announced that it completed the acquisition of Entertainment One or eOne. The company announced the eOne deal earlier in August 2018. Hasbro bought eOne for $3.8 billion. eOne is a Canadian multinational entertainment company, which distributes and produces films, music, and television. It has been associated with popular television series, including Cardinal, The Walking Dead, and Criminal Minds.
Hasbro expects to accelerate its Brand Blueprint strategy with this latest acquisition. Hasbro wants to achieve $130 million of in-sourcing and cost-synergies by 2022 from the deal. Also, it aims to increase the profitability of eOne's licensing and merchandising processes. Thus, this will drive overall long-term profits.
Meanwhile, Mattel plans for organic growth by developing brands in additional categories. The barbie-maker intends to grow its IP (intellectual property) beyond toys to areas like digital gaming and live events. Also, it is growing its various iconic brands like Barbie into movies and games.
Article continues below advertisement
Analyst views of Hasbro
Analysts had a more bullish call for Hasbro stock as compared to its closest rival Mattel stock. As of December 31, Hasbro's stock had a "buy" recommendation from 11 out of 15 analysts. Meanwhile, the rest of the analysts covering the stock had a "hold" rating. In comparison, Mattel had a "buy" recommendation from three out of 15 analysts and a "hold recommendation from 11 analysts. One analyst recommended it as a "sell."
Currently, analysts see Hasbro's average target price at $115.07. This implies a potential upside of 9.0% in the next 12 months. Meanwhile, Mattel had a target price of $13.83, with a potential upside of 2.0% over the next 12 months.
We believe these toymakers benefit from the US-China trade deal. This is because of the suspension of new tariff rates just a few days ahead of the Christmas season. That might have helped their revenue growth in the fourth quarter.
Shareholder's return
Hasbro raised its quarterly dividend by about 8% to $0.68 in 2019. The company has raised its dividend for 15 out of 16 consecutive years. It paid around $85.9 million in dividends during the third quarter. Also, it repurchased about 14,345 shares for $1.5 million during the third quarter. The company repurchased shares worth $60.1 million in the first nine months of 2019. However, Hasbro plans to suspend its share repurchase program. Currently, the company's priority is to achieve a Gross Debt-to-EBITDA ratio of 2.00—2.50x in the backdrop of the eOne deal.
Meanwhile, Mattel has not reversed its 2017 decision to suspend its dividends. The company did not report any share repurchase during 2019. It increased its share repurchase program by $500 million in July 2013 for the last time. As of September 2019, Mattel held unexecuted clearance for share repurchase of $203 million.