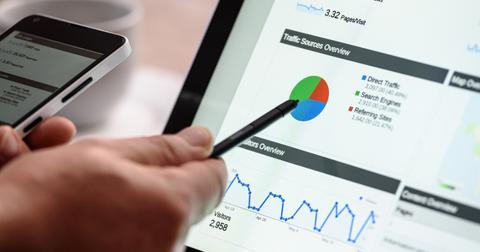 Get Real: Acquisitions, Upcoming Earnings, and Bezos in India
By Sybil Prowse

Updated
In this morning's Get Real market newsletter, we saw that Google acquired Pointy and AppSheet, Facebook made a decision on WhatsApp, more earnings are coming, and Bezo visits India.
Article continues below advertisement
Must-knows
Google's latest acquisitions
Last week, Google (NASDAQ:GOOGL) announced that it acquired two technology startups—Pointy and AppSheet. Pointy will strengthen Google's commerce services business. Meanwhile, AppSheet can make Google's cloud service more attractive to enterprise customers.
Struggle continues for Facebook and WhatsApp
Facebook (NASDAQ:FB) acquired WhatsApp in 2014 for $19 billion—its biggest acquisition so far. Recently, Facebook decided not to bring ads to WhatsApp. So, how will WhatsApp make money?
Delay for Canopy Growth's infused beverages
On December 6, 2019, Canopy Growth (NYSE:CGC) said that it would introduce some cannabis-infused beverages in early January 2020. However, there will be a delay due to an issue in the scaling process. The company only had seven weeks to scale its products from lab to commercial scale.
Bezos learns valuable lessons during India visit
Amazon (NASDAQ:AMZN) CEO Jeff Bezos arrived in India on January 14 for his latest visit. Despite announcing Amazon's plan to create 1 million jobs in India by 2025, he got a mixed reception. Bezos learned important lessons during his trip, which will help him tackle Amazon's weaknesses and capitalize on growth opportunities in India.