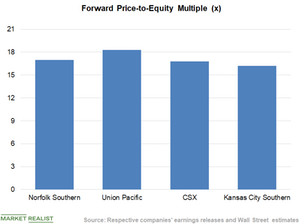 Understanding MedMen's Cannabis Logistics Software
Cannabis retailer MedMen Enterprises (MMNFF) has partnered with Onfleet software to handle its multistate logistics. At a recent MJBizCon conference, Onfleet announced its partnership with MedMen. Onfleet provides a logistics management software platform. In addition to MedMen, cannabis companies Aphria (APHA), Curaleaf (CURLF), and Trulieve (TRUL) also use Onfleet.
Article continues below advertisement
MedMen's multistate operations
MedMen is a leading cannabis retailer with operations in nine states. The company has a wide range of high-quality cannabis products for its brands Statemade, MedMen Red, and LuxLyte. It also has a delivery service in some states and 33 operational retail sites across the country. In addition, it has licenses to open 37 more retail stores. It also has plans to expand its retail presence in core markets next year.
MedMen's delivery services are available to customers in the states of California and Nevada. The US also expects to add more states to its delivery services. To maintain an efficient system, the company's delivery management requires driver scheduling, choosing an efficient route, product tracking, analytics, and other customer communications with accurate status updates and estimated time for delivering the products.
Article continues below advertisement
Mike Lane, MedMen's chief digital officer, said, "Onfleet provides a mix of features that service our dispatchers, drivers, and delivery customers, while maintaining compliance. Onfleet is flexible enough to enable the delivery manifest for compliance and full-featured enough to offer SMS communication and digital signatures that help distinguish our customer experience."
What does Onfleet do?
Onfleet is a platform that provides cloud-based delivery management software services to other companies. Currently, the platform supports thousands of delivery lines in around 90 countries. The company provides its services to many industries, including retail, grocery, cannabis, alcohol, furniture, and pharmacy. Apart from MedMen, Onfleet also provides services to other cannabis companies.
The company's platform also has a web-based dashboard, a robust application program interface, and automatic driver apps. This apps helps in the real-time tracking of deliveries and sends notifications to customers. These features of the company's portfolio help in selecting the most efficient route, effectively dispatching products, getting proof of product delivery, accessing delivery analytics, and providing a better experience for customers.
Khaled Naim, cofounder and CEO of Onfleet, said, "Cannabis delivery is complex, and software is a must, not only to stay organized and provide a delightful customer experience, but for recordkeeping and compliance. We're proud to have partnered with MedMen to help ensure the success of its new delivery offering."