NortonLifeLock Stock Rises on McAfee Buyout Rumors
NortonLifeLock (NLOK) stock reached a 52-week high of $26.63 on Tuesday on rumors of a buyout by cybersecurity company McAfee.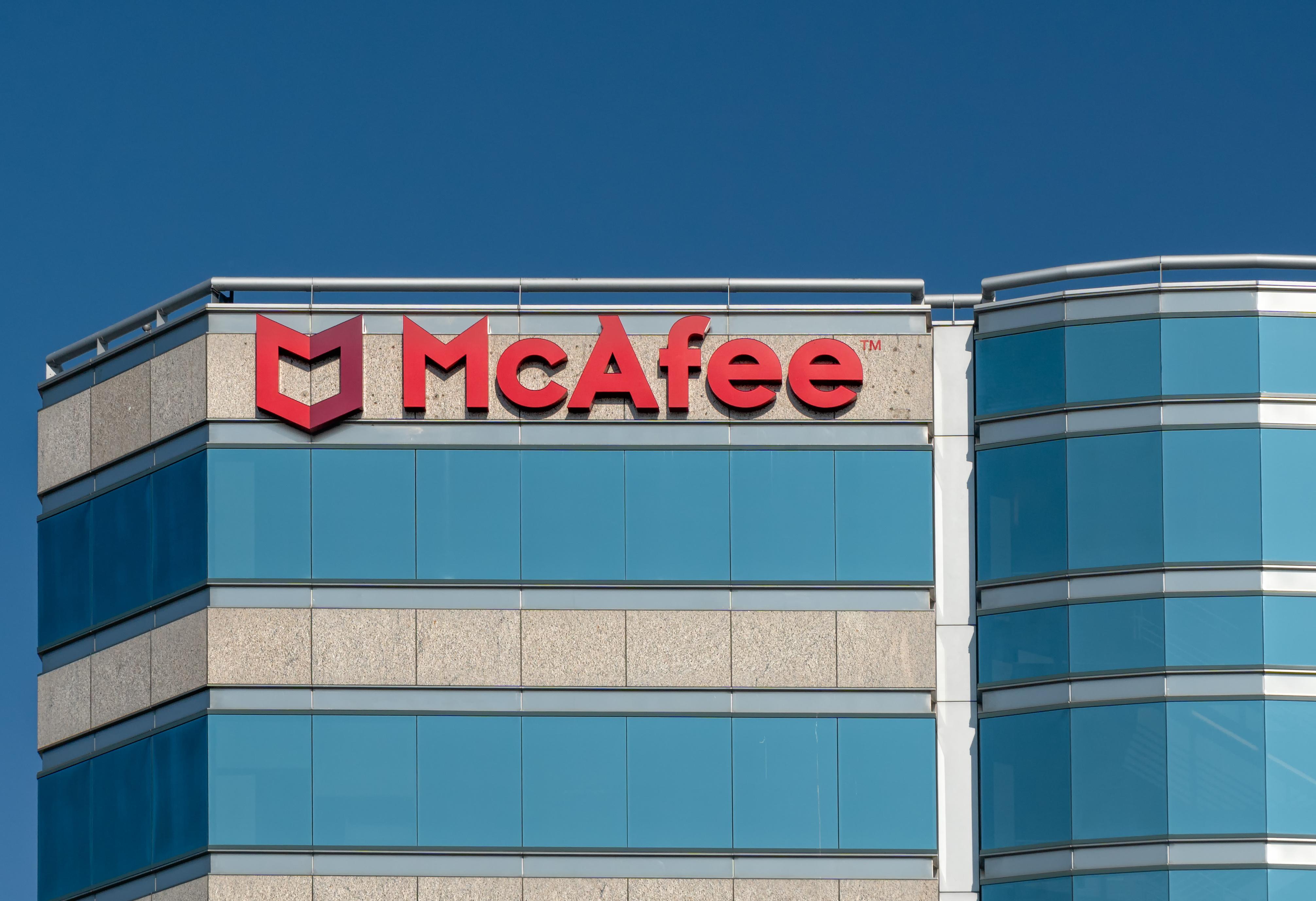 NortonLifeLock (NLOK) stock reached a 52-week high of $26.63 on Tuesday on rumors of a buyout by cybersecurity company McAfee. The stock closed the trading day at $26.28, up 3.46%. NLOK stock was also up over 3% in the pre-market trading session on Tuesday.
Based on its closing price on December 10, NortonLifeLock stock is trading at a discount of 1.3% to its 52-week high of $26.63 and a premium of 50.2% to its 52-week low of $17.50. At yesterday's closing price, the market capitalization of NortonLifeLock was $16.0 billion.
Article continues below advertisement
Article continues below advertisement
According to The Wall Street Journal, McAfee has shown interest in buying rival NortonLifeLock. Previously, NortonLifeLock was Symantec's consumer cyber safety business. Symantec had two segments—enterprise security and consumer cyber safety. In August, Symantec finalized the sale of its enterprise security unit to chipmaker Broadcom (AVGO) for $10.7 billion. Symantec completed the sale of the enterprise unit on November 4. After the sale, the remaining consumer cyber safety business was rebranded as NortonLifeLock. The market value of NortonLifeLock was under $15 billion at the time of rebranding.
Interested buyers of NortonLifeLock
Like McAfee, two private equity companies, Permira and Advent International, also showed interest in NortonLifeLock. However, the buyout proposal by the two companies was made before the renaming of Symantec to NortonLifeLock.
In September, the private equity companies valued the company at over $16 billion, reported The Wall Street Journal. Permira and Advent International offered a deal of $26 to $27 per share for the consumer software business. However, Symantec rejected the bids provided by Permira and Advent International, as the company was in the middle of selling its enterprise business to Broadcom. Broadcom had wanted to acquire Symantec entirely in July. However, the companies did not agree to a deal price and parted ways. Later, Broadcom acquired only the enterprise unit of Symantec.
Article continues below advertisement
How would the deal benefit McAfee?
We believe the acquisition of NortonLifeLock could help boost McAfee's consumer business. NortonLifeLock sells Norton antivirus software and LifeLock identity-theft-protection products. According to PCMag, the addition of NortonLifeLock would benefit McAfee by focusing more on traditional security for the consumer market.
The deal would also add significant cash flow and revenue to McAfee's business. Symantec stated in a press release that NortonLifeLock would generate revenue and earnings after the sale of the enterprise unit to Broadcom. According to Symantec, the NortonLifeLock unit could generate annual EPS of $1.50. Symantec also expected the software security business to generate strong cash flow. Additionally, Symantec expected the business to achieve revenue growth in the mid-single-digit-percentage range on a year-over-year basis.
However, the status of the McAfee and NortonLifeLock deal is vague at the moment. According to PCMag's report, six directors of NortonLifeLock are planning to leave the company following the annual meeting. With the departure of the executives, the acquisition deal between McAfee and NortonLifeLock seems unlikely to happen this year, according to sources. The report also states that McAfee would add only NortonLifeLock's LifeLock identity protection product to its existing Total Protection suite. In that case, the future of NortonLifeLock's Norton 360 products is unclear.
Meanwhile, McAfee has not made any official announcement or deal offer related to acquiring NortonLifeLock. In this scenario, investors would want to see if the rumors turn out to be true.
Article continues below advertisement
Article continues below advertisement
McAfee and its owners
Chipmaker Intel (INTC) and private equity companies TPG Capital and Thoma Bravo jointly own McAfee. Intel acquired McAfee in August 2010 for $7.68 billion to bring security to its chip products. However, in September 2016, Intel spun off its security business by selling 51% of McAfee to investment company TPG. Intel completed the sale of its majority stake in McAfee at a loss of $800 million in April 2017. Market Realist analyst Puja Tayal stated the spin-off of McAfee's security business helped Intel focus on hardware-level security.
Later, in 2018, Thoma Bravo showed interest in acquiring McAfee for over $4.2 billion, reported CNBC. Market Realist analyst Ruchi Gupta wrote that the sale of a minority interest in McAfee to Thoma would give Intel better financial flexibility. Intel would also gain by expanding its manufacturing capacity and returning value to shareholders.