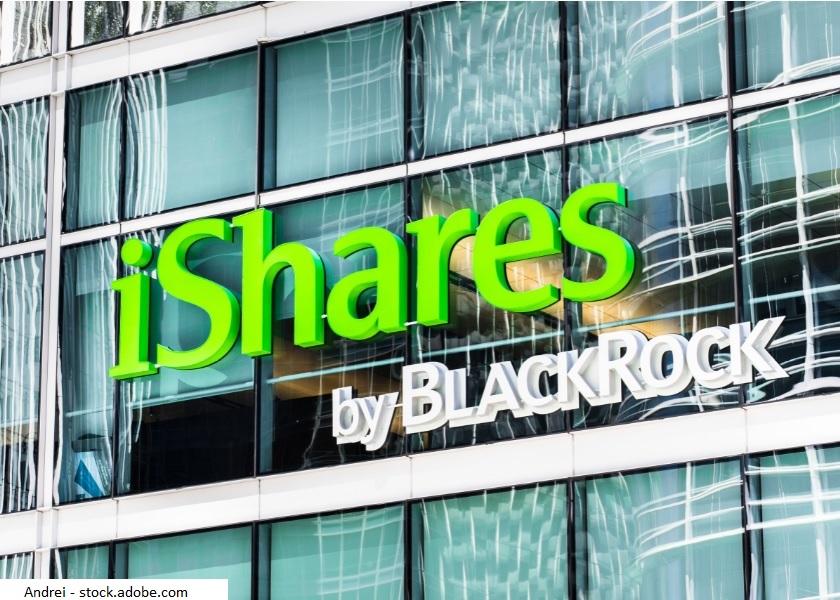 How Does BlackRock Make Money?
BlackRock, an investment management giant, had $7.0 trillion in AUM (assets under management) at the end of the third quarter. From 2013 to 2018, the AUM grew at a CAGR (compound annual growth rate) of 7%. The company employs around 14,900 people in more than 30 countries. Meanwhile, BlackRock's operations are spread over 100 countries. Around 7,500, or half of BlackRock's employees, are in offices outside the US. The PNC Financial Services Group (PNC) owns around 22% of BlackRock's outstanding shares.
Article continues below advertisement
BlackRock's products and service offerings
BlackRock (BLK) manages its clients' assets in single and multi-asset portfolios. These include equities, fixed income, alternatives, and money market instruments. BlackRock's products include:
mutual funds, including open-end and closed-end funds
ETFs – iShares ETFs
separate accounts
collective investment trusts
other pooled investment vehicles
BlackRock offers investment and risk management technology platforms—namely, Aladdin, Aladdin Wealth, Cachematrix, and FutureAdvisor. The company also offers advisory services to institutional and wealth management clients.
BlackRock serves a broad range of clients including pension plans, charities, and endowments. The company's clients include official institutions like central banks, sovereign wealth funds, and supranational bodies. Finally, BlackRock serves insurance companies, financial institutions, and corporations. The company also serves retail investors directly.
Article continues below advertisement
iShares ETFs
The iShares ETF is a top ETF provider with $1.7 trillion of AUM at the end of 2018. The fund offers a broad range of ETFs, which allows investors to gain exposure to a range of asset classes and global markets. Notably, the fund is highly liquid due to its size. So, investors can adjust their exposures in a quick and cost-efficient way.
US iShares ETFs accounted for around 76%, while international iShares ETFs accounted for 24% of the $1.7 trillion iShares AUM. Meanwhile, iShares ETFs represented 31% of BlackRock's long-term AUM and accounted for 41% of its long-term base fees for 2018.
How does BlackRock make money?
BlackRock had approximately $6.0 trillion and $7.0 trillion of AUM at the end of 2018 and in the third quarter, respectively. These assets were invested in various products. The above chart shows the company's AUM by product type at the end of 2018. BlackRock earns revenues for various services that it offers including:
BlackRock earns an investment management fee typically as an agreed-upon percentage of the AUM. The company also earns securities lending revenues on some products. The company lends securities on behalf of clients to banks and broker-dealers. BlackRock refers to investment advisory, administration fees, and securities lending revenues collectively as "base fees."
The company earns performance fees on certain portfolios relative to a benchmark or return level.
BlackRock offers investment management systems, risk management, outsourcing, and other technology services for a fee. These are offered to institutional investors and wealth management intermediaries. The revenues for these services are based on various criteria like the value of positions, the number of users, or the achievement of deliverables. Technology services clients include banks, insurance companies, official institutions, pension funds, asset managers, and others.
BlackRock advises global financial institutions, regulators, and government entities on a range of risk, regulatory, capital markets, and strategic topics. The company earns a fee for these services.
Article continues below advertisement
Assets under management
Another way to look at BlackRock's AUM is by categorizing it by client type. BlackRock's two types of clients are retail and institutional. iShares ETFs are a component of both institutional and retail client portfolios. So, the company categorizes iShares ETFs as a separate client type. Notably, iShares ETFs accounted for around 29% of BlackRock's AUM at the end of 2018. In comparison, retail clients accounted for 10%, while institutional clients accounted for 61% of BlackRock's AUM.
BlackRock's retail clients
The company serves retail investors through a wide range of vehicles including separate accounts, mutual funds, unit trusts, and private investment funds. BlackRock targets retail investors mainly through intermediaries like broker-dealers, banks, trust companies, insurance companies, and independent financial advisors.
The retail AUM is dominated by active mutual funds. Overall, mutual funds accounted for 81% of retail long-term AUM at the end of 2018. Private investment funds and separately managed accounts accounted for the remaining retail AUM. Notably, BlackRock invests 88% of its retail long-term AUM in active products. So, the investment likely explains the higher percentage of base fees earned from retail investors. Retail clients represented 11% of BlackRock's long-term AUM at the end of 2018. However, they contributed 31% of the company's long-term base fees for the year.
Investors based in the Americas accounted for 72% of the company's retail long-term AUM for 2018. In comparison, 23% of the investors were based in EMEA (Europe, Middle East, and Africa), while the remaining 5% were in Asia-Pacific.
Article continues below advertisement
Institutional clients
BlackRock's institutional clients include pensions, endowments and foundations, and financial institutions. Notably, the company is one of the largest managers of pension plan assets globally. Overall, BlackRock had $2.2 trillion of AUM managed for pension plans for corporations, governments, and unions at the end of 2018.
BlackRock's institutional clients, that the company actively managed assets for, represented 19% of its long-term AUM and contributed 20% of its long-term base fees. In comparison, index-based management for institutional clients accounted for 38% of BlackRock's long-term AUM, while it contributed 9% of the company's long-term base fees for 2018.
AUM by geography
For 2018, 66% of BlackRock's total AUM (for both retail and institutional clients) was managed for clients based in the Americas. The EMEA accounted for 27%, while Asia-Pacific accounted for 7% of the company's total AUM.
For more coverage on fund managers, refer to Market Realist's Fund Managers page.