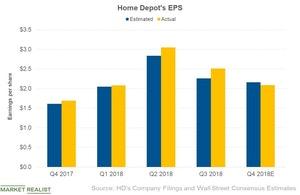 Aurora Eyes the US Cannabis Market
Aurora Cannabis (ACB) (ACB.TO) is a Canadian cannabis giant, but the company's plans to enter the US market keep getting delayed. Amid the current US market conditions, CEO Terry Booth believes the US CBD market will be crucial to the company's growth.
Aurora has gone through a rough patch over the last few weeks as its stock has continued to fall due to disappointing financials and lawsuits. Its stock is down 52% year-to-date.
Article continues below advertisement
Canada's cannabis industry
The Canadian cannabis industry could see more turbulence in the next few years. The industry's supply shortage has turned into an oversupplied market. Due to oversupply and an increasing number of low-cost black market products, companies may end up in price wars. Canadian companies are currently working toward reducing their production costs to better face this situation.
Companies such as Canopy Growth have already suffered due to oversupply in the market. Canopy recorded 32 million Canadian dollars in pricing adjustments due to the piling up of stock. According to Raymond James analysts, leading companies such as Tilray (TLRY) and Canopy Growth (CGC) (WEED) incur high production costs. These companies will find it difficult to compete in the long run.
While some companies incur around $4 per gram for growing cannabis, companies such as Aurora and OrganiGram Holdings (OGI) incur less than $1. This difference will mark a huge competitive advantage if the market undergoes a pricing adjustment. Big companies in the current cannabis market are facing heavy losses in Canada due to oversupply. If the situation continues, a price war may be inevitable.
Article continues below advertisement
Aurora's US plans
Aurora continues to look for opportunities to enter the US cannabis market. The company has spent considerable time on understanding and analyzing the US market, but its US plans keep being delayed for a variety of reasons. Because it's listed on the Toronto Stock Exchange, it isn't allowed to enter the US recreational cannabis market due to legal issues. However, Booth hinted that the company plans to deal with that issue. Bankers have also canceled a few deals that Aurora almost announced. Even though Booth didn't specify a timeframe, he stated that the company has plans to enter the US market.
Aurora's future outlook
Aurora's management is optimistic about its prospects even though its stock keeps falling. In a recent interview, Booth expressed his views on the significance of the US market in terms of Aurora's prospects. Management currently plans to focus on the company's governance and financial management. It hopes to regain investor's trust and confidence.
Aurora is currently focusing on increasing its top line and profitability. However, the company is still open to acquisition deals if the opportunity arises. If the current market situation stays the same, it could mean many acquisition opportunities. However, management isn't interested in buying companies that need heavy financing to become operational. The company is only looking for those deals that are a good fit operationally.
Booth said, "The deals that we'll do in the near future would be ones that, first off, we'd want to be accretive, or soon-to-be accretive, and have great stories about them. We don't want to buy a bag of bones, any distressed assets that we've got to throw a lot of capex at."
The company recently received $400 million in equity financing. It will use these funds to run its operations through the current dip in the market. Booth recently bought approximately $1 million worth of Aurora shares in a move aimed at convincing investors of the company's bright future.