Softbank's Journey from Alibaba to Uber and WeWork
In 2017, Softbank (SFTBY) created a pool of $100 billion to promote new business ventures. The company provided seed funding to entrepreneurs worldwide.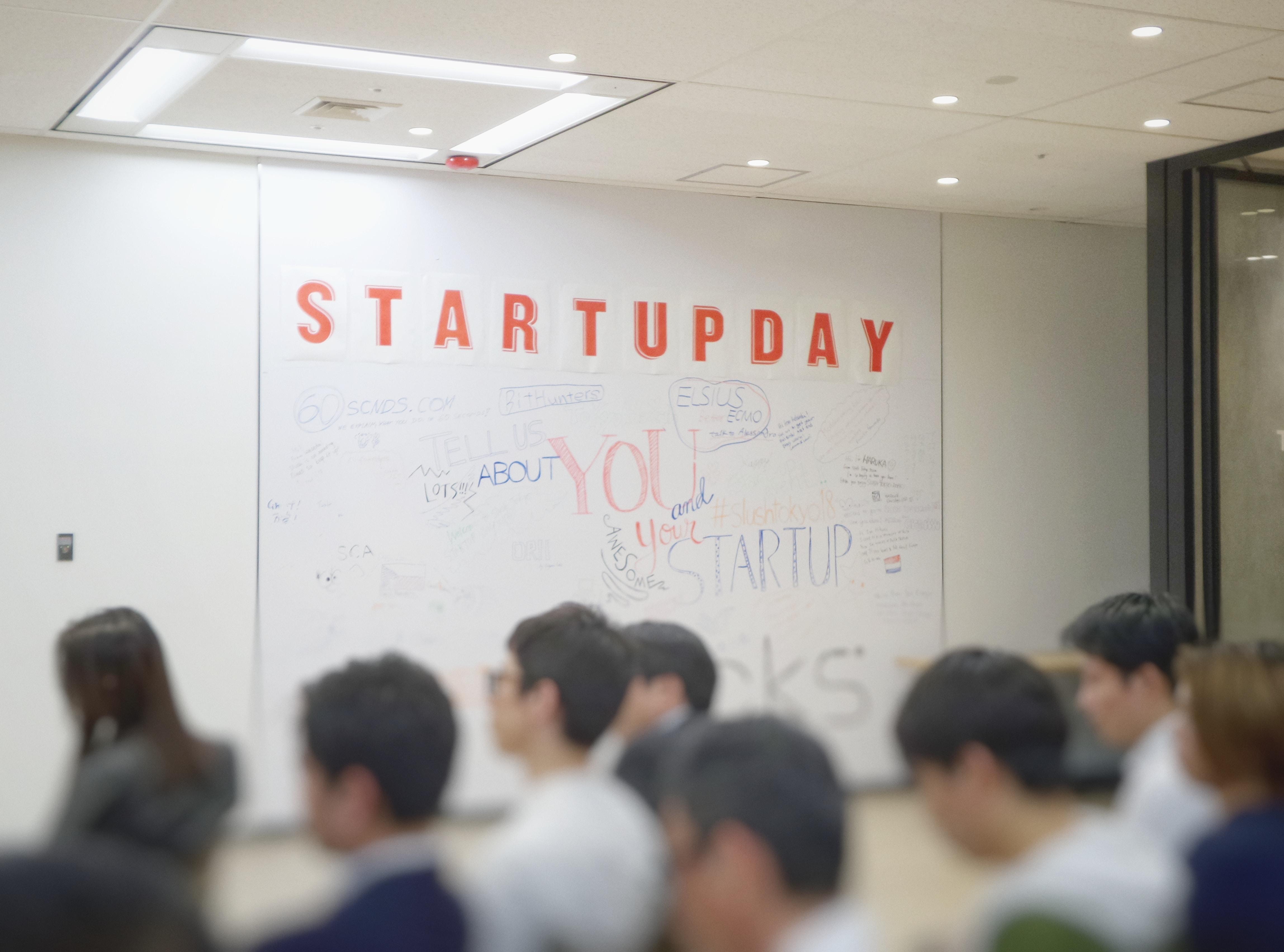 The Softbank-WeWork (SFTBY) (WE) shakeup raised a lot of questions. Not just about the office sharing business model but also about the radical CEO of WeWork, Adam Neumann. The IPO tanked because of many reasons. Many investors from the OTC market distanced themselves to cut down losses. It was not long before market enthusiasts turned to Softbank. Also, the Japanese company received a fair share of criticism for its decision to invest in aggressive start-ups. After the quarterly earnings release, Softbank CEO Masayoshi Son accepted that he made a poor decision by investing in WeWork.
Article continues below advertisement
Article continues below advertisement
Softbank also funded Uber Technologies Inc (UBER). Since its IPO launch in May 2019, UBER dropped over 35%. Uber stock was priced at $45 during the IPO but is currently trading at $29.40, as of market open on November 29. Now there are talks that Masayoshi Son is creating to a new pool to fund more start-ups. After a severe hit on his reputation, will CEO Son be able to mobilize a Vision Fund 2.0? Are market guru's making a mistake by judging Son's decision-making ability solely on the WeWork failure?
Softbank's Vision Fund: The story till now
In 2017, Softbank announced that it had created a pool of $100 billion to promote new business ventures. The company provided seed funding to a lot of entrepreneurs worldwide from this earmarked Vision Fund. Softbank's fund was focused on start-ups in the technology space. The $100 billion pool is almost twice the size of investments of venture capitalists in the US in 2018, per the CNBC report.
The CNBC report made this inference based on data released by PitchBook. Many of these Softbank's Vision Fund start-ups also featured in CNBC's list of disruptive start-ups in 2019. WeWork was one of these companies. Other Softbank-backed tech start-ups included DoorDash, Flexport Cohesity, and others.
Article continues below advertisement
The Saudi Arabian PIF (Public Investment Fund) sponsored around half of Softbank's Vision Fund. Some sources suggest PIF contributed about $45 billion in 2017. Somehow, the Saudi investors do not seem to share the same zeal anymore, per a Washington Post report. Now, Masayoshi is working to create a second vision fund, or Vision Fund 2.0. He will use this to continue investing in aggressive startups. Could this be Masayoshi's strategy for the year 2020? He was successful in picking out some lucrative business before 2019 (let us keep WeWork and Uber aside for now). What if he still has some aces up his sleeve that still holds a lot of potential?
Softbank's ties to Alibaba
Did you know that Softbank invested $20 billion for a 34% stake in Alibaba Group (BABA) back in 2000? At the time, Jack Ma was not as famous as today. And Alibaba was a small tech enterprise working out of an apartment in Hangzhou. In the next decade, Alibaba became the face of e-commerce in China. Alibaba issued an IPO in 2014. Also, it listed its shares on NYSE – a record-making IPO to date. After the successful IPO launch, Softbank's $20 billion investment in Alibaba catapulted to around $60 billion.
Article continues below advertisement
Article continues below advertisement
Softbank disposed of some of its stake in Alibaba in 2016 by way of derivative instruments. They made just over $11 billion in this deal. Soon afterward, Softbank funded $31 billion to a British setup called Arm Holdings. Arm Holdings is a semiconductor and software design company. Also, Reuters reported that Softbank still holds a 26% stake in Alibaba.
Alibaba and Uber are Softbank's largest IPOs
Alibaba made a secondary listing in the Hong Kong Stock exchange on November 26. Again, Alibaba made the record for the largest IPO in 2019 by raising $11 billion. Alibaba announced it would issue $500 million shares at an initial price of $176. The company reserved 2.5% of this issue specifically for investors in Hong Kong and the rest for international investors. Alibaba categorically declared a Greenshoe option of 75 million shares in case investors oversubscribe Alibaba's shares. Alibaba's second listing (HKG) gained 16% in the initial two days.
Previously, Alibaba's listing in the Hong Kong Exchange beat Uber's record. Uber's IPO launch in NYSE generated $8 billion in May 2019. In a way, the two largest IPO's of 2019 are part of Softbank's portfolio.
Article continues below advertisement
The WeWork fiasco
Not too long ago, analysts valued WeWork at over $47. The office rental company's IPO seemed as if it could hit record levels. It was only later on that the cracks in the business model were visible. Even before the IPO was called off, CEO Adam Neumann was asked to resign due to potential conflict of interest. The IPO failed because of many reasons, and the threat of a cash crunch loomed on top. WeWork lost a lot of OTC investors. The company valuation tumbled to around $8 billion.
Article continues below advertisement
Softbank, one of the primary backers of WeWork, offered the real-estate start-up a safe passage. The Japanese conglomerate offered a bailout plan costing around $9.5 billion. Also, Softbank agreed to buy $5 billion worth of holdings. Also, it took on $4.5 billion of debt financing. Softbank CEO Masayoshi Son faced a lot of ire for this decision. The company reported a loss of $6.5 billion in the recent quarterly earnings.
Reuters reported in October 2019 that the CEO said that he was "embarrassed and flustered" by his past investing trends. Also, the report quoted him from an interview saying, "When I look at the growth of U.S. and Chinese companies, I feel strongly it's not good enough."
Article continues below advertisement
Uber's plight since IPO
Uber stock was initially priced at $45 during its IPO in May 2019. But since the end of July, UBER fell drastically. The stock opened at $29.49 on November 29. This is down by 35% since inception. Uber beat analyst expectations when it released the third-quarter earnings on November 4. But many investors are wary of the $1 billion losses on its third-quarter 2019 financials. The tech-driven ride-sharing company booked losses exceeding $980 million in the third quarter of 2018, too. A scary trend happened year-over-year. However, the company's CEO, Dara Khosrowshahi, claimed that UBER could cross break-even figures in 2021.
In the latest spin on Uber in Europe, the London transport authority canceled Uber's license to operate in the city. CNBC reported that the London Transport Authority is concerned about fake driver profiles on the Uber App. This drawback on the app could endanger Uber passengers. Uber got a similar ban in 2018 but successfully won an appeal against it. Although Uber could contest this ban a second time, it is sure that rivals in the city will eat up on Uber's market share.
Article continues below advertisement
Article continues below advertisement
Valuing Unicorn IPO's
In 2019, there were many "Unicorns" in Wall Street. A Unicorn IPO is a public issue of a start-up valued over $1 billion. Wall Street is witnessing a surge in high-value start-ups, especially in 2019. Venture Capitalists, who hold stakes in such start-ups, typically get their due when the IPO launch is successful. Most of the early-stage investors value these companies in two ways. The first would be when they make the initial investments. The start-ups are revalued every quarter during financial releases.
There are many ways to affix a valuation for start-ups. As of now, the accounting principles do not have a clear guideline to value Unicorn IPO's. In other words, while some might feel that Softbank overvalued some of the start-ups in its portfolio, others might opine that the same start-up is undervalued. I believe when these "Unicorns" form part of the investment portfolios of publicly traded companies, then there has to be a standard norm for valuing them.