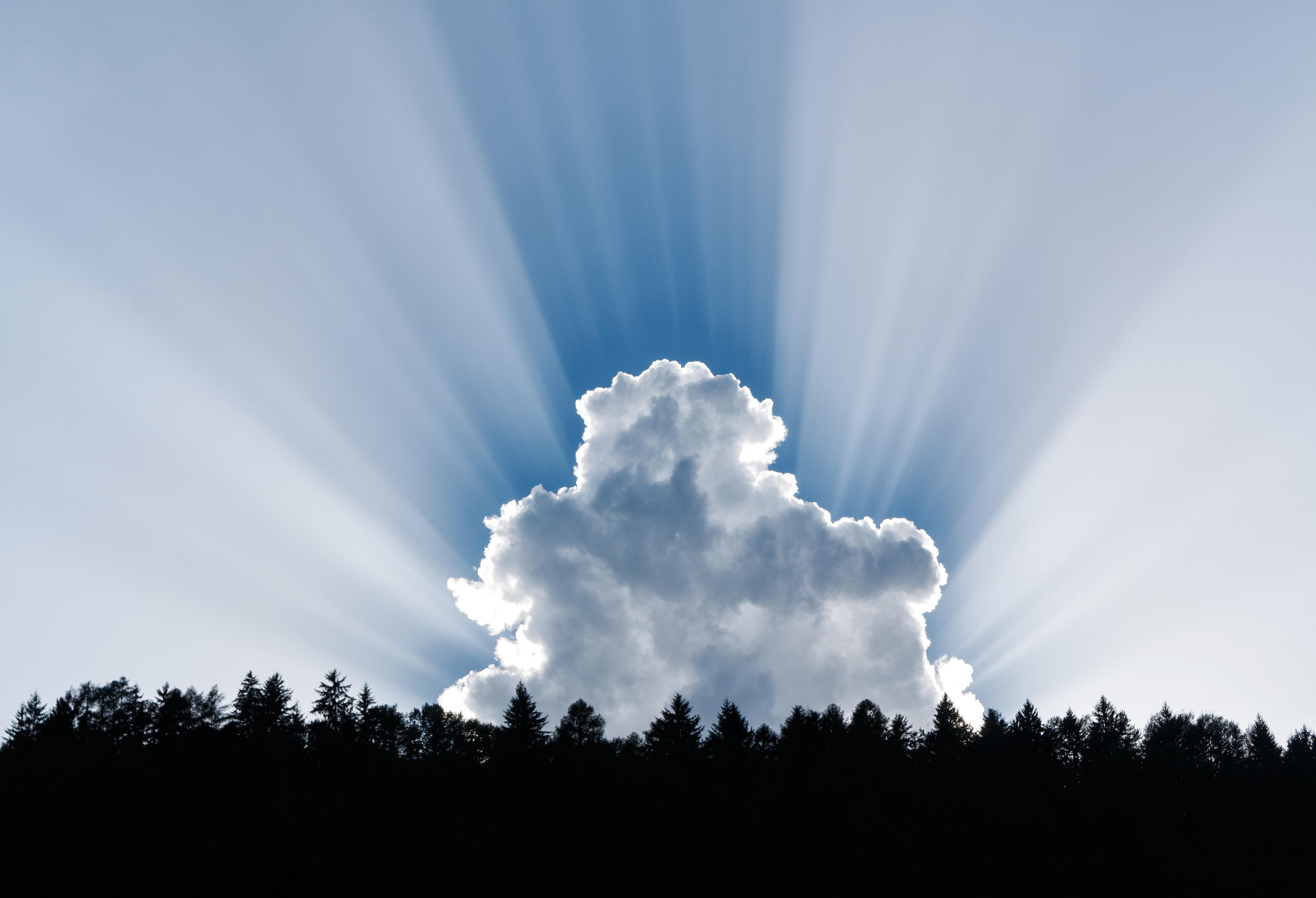 Cloud Computing: What Investors Should Watch
Cloud computing allows users to access their data from anywhere on the planet, as long as they have a working Internet connection. This technology has expanded from computers to mobile phones. The increasing demand for smart devices, coupled with continually improving cloud computing technology, has become a massive market for US-based technology companies.
The cloud platform is also reaching out to users with the help of fintech, a financial technology framework for digital transactions. Now, the platform is also gaining prominence for supporting mobile banking on the go.
Article continues below advertisement
Article continues below advertisement
The history of cloud computing
At the beginning of the 21st century, Amazon (AMZN) introduced cloud computing as a business. Established in 2006, AWS (Amazon Web Services) initially offered cloud computing services to other websites. In 2008, Microsoft (MSFT) entered the industry with its initial version of Azure. At the time, Microsoft released the platform with the name Project Red Dog. It was officially renamed Microsoft Azure in 2014.
Google (GOOGL) (GOOG) also entered this industry in 2008. In its initial phases, Google allowed selected developers to preview its cloud engine and use the company's infrastructure for deploying web-based applications. After three years of tracking its progress, Google officially declared the platform as a part of its product offerings in 2011.
Article continues below advertisement
Top industry players
Currently, AWS is the market leader in the cloud computing sector. Microsoft Azure holds second place, and Google Cloud comes in third.
Alibaba (BABA), the Chinese e-commerce website's cloud division, is also gaining ground among the leading global companies. In its second quarter of fiscal 2020 results, Alibaba Group's revenues from this business segment were up by an impressive 64%. BABA's Q2 of fiscal 2020 ended in September 2019.
As reported by Canalys, an independent analysis firm based in Singapore, Amazon, Microsoft, and Google have a collective market share of 56% in the quarter ended in September. Its research noted that the global cloud infrastructure services market grew 37% year-over-year to $27.55 billion in Q3. In the quarter ended September 2018, cloud services revenue reached $20.18 billion.
Article continues below advertisement
Article continues below advertisement
Cloud computing technology's segments
Cloud service providers use hardware and software components to provide these services. Collectively, these components form part of the cloud infrastructure, which comprises servers, data storage, virtualization software, and the cloud network.
Digital service and infrastructure providers offer various services such as storage space on the cloud platform, an option to backup data digitally, and hosting services. The major four divisions of cloud computing are:
IaaS: infrastructure-as-a-service
SaaS: software-as-a-service
PaaS: platform-as-a-service
Faas: function-as-a-service
Infrastructure-as-a-service
As infrastructure-as-a-service's name suggests, the cloud service provider grants users access to the company's network infrastructure IaaS. It follows a pay-as-you-go revenue model. Users are typically billed a fixed amount initially, and the usage limits depend on the purchased plan.
Article continues below advertisement
Software-as-a-service
Software-as-a-service is a more comprehensive service than IaaS, and users are billed based on their subscriptions. The user doesn't have to download any applications on their device, as the web-based software is accessible online. The enterprise hosting the web-based app can run software upgrades and security updates through the infrastructure framework.
Article continues below advertisement
Platform-as-a-service
In the case of platform-as-a-service, a third-party service provider handles the infrastructure and networking. The user is responsible for managing the data and applications.
PaaS users can build highly scalable applications on the web. PaaS allows developers to concentrate on the functionality of the software instead of aspects like storage and software updates.
Article continues below advertisement
Function-as-a-service
Using function-as-a-service, developers upload trigger-based functional codes. These codes become active when an event defined by the developer occurs.
In the case of FaaS, application developers are not responsible for tackling virtual servers and networks. Additionally, FaaS costs are relatively lower, as the cloud infrastructure is used only when the specific event is triggered.
Cloud computing industry outlook
With the rapid global growth in digital markets, cloud providers are engaging small business enterprises like never before. According to Gartner's April 2019 statistics, the cloud computing market could spike from $214.3 billion in 2019 to $331.2 billion by 2022.
Gartner estimates the IaaS market to reach $38.9 billion in 2019 and rise to $76.6 billion by 2022. It estimates the SaaS market to increase from $95.86 billion to $143.7 billion during the same timeframe. Finally, the research firm expects PaaS to grow to $31.8 billion in 2022 from an estimated $19 billion in 2019.
Article continues below advertisement
Article continues below advertisement
Is Europe trying to cash in on this growing business segment?
In the latest development in the cloud computing business, France and Germany are planning to strengthen Europe's internal cloud infrastructure. The European cloud service could reduce the region's dependence on large-cap cloud companies from the United States—especially Amazon Web Services and Microsoft Azure.
It might seem that France and Germany's active involvement in the EU cloud infrastructure could restrict US tech companies from expanding in Europe. However, that's not the only factor in play.
The European Union is hoping to implement a national cloud service and ensure data sovereignty. The European cloud platform would ensure that European residents' personal data isn't stored on servers in other countries such as the US or China. In our view, this seems like a fair demand from the European Union.
However, representatives from the top cloud service providers aren't entirely in consensus with the European Cloud project. Bloomberg reported an email statement from Amazon citing its disagreement. The AWS spokesperson commented that cloud infrastructure requires a substantial capital outlay.
In addition to this, the spokesperson also suggested that consumers demand consistent innovations that are hard to keep up with. Plus, let's not forget the need for a heightened level of security. These factors could negatively impact the idea of region-specific cloud infrastructure.
On the other hand, Deutsche Telekom AG CEO Tim Hoettges spoke in support of the European Cloud project at a tech conference in Germany. According to the Bloomberg report, Hoettges re-iterated the need for developing a cloud infrastructure in the European continent.