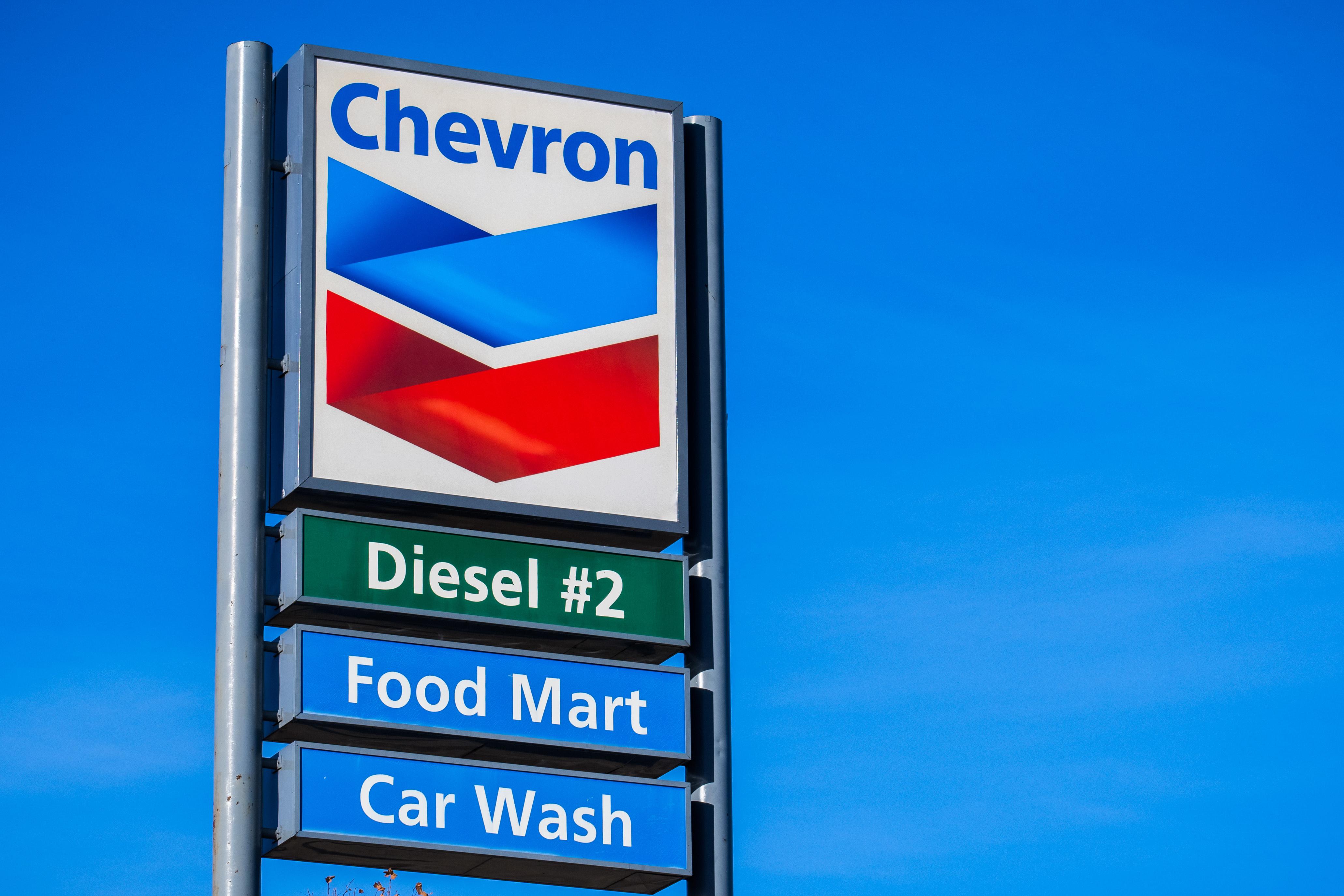 Chevron Stock Could Enter the 'Buy' Zone Soon
Chevron stock (CVX) closely relates to oil prices, so investors sometimes use this highly liquid, well-regarded stock as a trading vehicle for oil. What people need to understand, though, is that Chevron, ExxonMobil (XOM), and other petroleum companies are unique. You have to study and track them individually.
Case in point: the big oil earnings day on Friday, November 1. Both Chevron and Exxon released their earnings reports for 2019's third quarter. The investing community seemed to take a shine to Exxon stock. But sentiment was gloomier toward Chevron. Value investors could view this tension as a hint that Chevron stock will soon present a buying opportunity.
Article continues below advertisement
Tough numbers to swallow for Chevron stock
In light of the earnings report, it's understandable if traders and social media gurus aren't particularly optimistic about CVX stock. According to the official release, the quarterly earnings for Chevron came to $2.6 billion, or the equivalent of $1.36 per share. That's a far cry from the same quarter of 2018, when the earnings were a much more robust $4.0 billion or $2.11 per share.
The analyst consensus earnings estimate was $1.45 per share. So Chevron missed the mark by just about any measure. Wall Street wasn't exactly impressed with Chevron's Q3 revenues, either. Analysts had projected $37.69 billion while Chevron only delivered $36.12 billion.
Perhaps it shouldn't be surprising, then, that Chevron's sales and other operating revenues for Q3 only came to $35 billion. That's $7 less than the same quarter of 2018. As a result, CVX stock barely managed to break even on earnings day. Meanwhile, XOM stock gained exactly 3%, and all of the major stock-market indexes were flying high.
Article continues below advertisement
Should investors have punished Chevron?
You might not think of a break-even trading day as punishment. But CVX shares are certainly lagging most of the stock market, which has been notching fresh all-time highs lately. WTI crude oil futures, meanwhile, remain near the center of their long-standing range. And that trend has kept oil between $50 and $60 per barrel for months.
If we pull back the chart, however, we can see that energy prices have generally been lower in 2019 than they were a year ago. As Chevron's official earnings release points out, "The company's average sales price per barrel of crude oil and natural gas liquids was $47 in third quarter 2019, down from $62 a year earlier. The average sales price of natural gas was $0.95 per thousand cubic feet in third quarter 2019, down from $1.80 in last year's third quarter."
That might sound like an excuse. But it's a real concern for all companies operating in the petroleum niche. CVX investors also should know that Chevron has been ramping up production in the Permian Basin—in Texas and New Mexico. In the third quarter of 2018, the company was only producing 103,000 barrels from that region per day. Meanwhile, Chevron produced 934,000 from the Permian Basin in Q3 of this year.
Article continues below advertisement
As Chevron's CEO and chairman of the board, Michael Wirth, also points out, the company also explored some potentially lucrative opportunities in the third quarter. Wirth commented, "In September, we sanctioned a waterflood project in the St. Malo Field in the Gulf of Mexico. We also acquired deepwater exploration blocks in the Mexican Gulf of Mexico and Brazil's Campos and Santos basins, strengthening our deepwater exploration portfolio."
Should you buy Chevron stock?
The takeaway here is that oil prices are down compared to last year, and that's a main driver of Chevron's disappointing earnings results. The company has been taking steps to increase production. And if the oil price or Chevron stock price dips another 5%, it's going to be hard to resist taking a starter position in one of the world's premier petroleum companies.