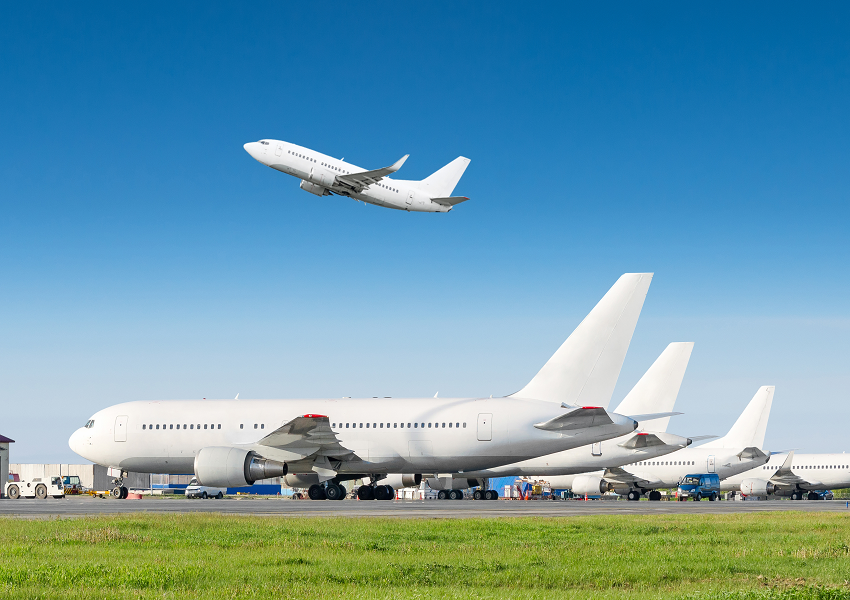 Boeing May Lose Another Mega Order to Airbus
Boeing (BA) may lose another multibillion-dollar aircraft order to Airbus as its fast-selling 737 MAX aircraft remain grounded. Yesterday, Reuters reported that Airbus could win a major jet order from Air Arabia.
According to Reuters, Air Arabia could order over 100 Airbus A320 planes during the 2019 Dubai Airshow from November 17 to 21. The jet order, estimated to be worth $10 billion, would double Air Arabia's current fleet of 55 Airbus planes. The carrier has been evaluating Boeing's and Airbus's narrow-body planes over the last several months. It intends to use new planes to expand across Southeast Asia, Australia, Africa, and Europe.
Article continues below advertisement
Article continues below advertisement
MAX crisis hurt Boeing's aircraft orders
Airbus winning Air Arabia's jet orders could be a big blow for Boeing. And it wouldn't be the first this year.
Last month, Spirit Airlines (SAVE) chose Airbus over Boeing for 100 narrow-body aircraft. Also, India-based carrier IndiGo opted for Airbus for 300 narrow-body airplanes. Combined, the deals are worth approximately $45 billion.
Global air carriers are avoiding Boeing's MAX aircraft due to uncertainties over its return. Whereas some are opting for Airbus, others are swapping their orders for 737 MAXs with orders for other Boeing's planes. Last month, Air Lease (AL) and an unidentified customer changed their orders for 18 MAXs to orders for Boeing's wide-body aircraft.
Boeing's overall aircraft orders have fallen
As 737 MAX accounted for nearly 70% of Boeing's total aircraft orders, the MAX order freeze has hurt the company. In October, the company received ten net aircraft orders, a 58% reduction from the 24 jet orders it fetched in October 2018. The MAX grounding has deteriorated Boeing's overall aircraft shipments as well. Last month, the company's total deliveries fell 55% to 20 units from 44 in October 2018.
Meanwhile, the ongoing MAX problems have proven a boon for Airbus, whose orders and deliveries have outpaced Boeing's. Airbus reported 415 net aircraft orders and delivered 77 planes last month.
Rising costs from MAX crisis
Boeing's expenses have piled up as the MAX grounding enters its ninth month. According to the company's latest quarterly results, MAX crisis costs have reached $9.2 billion. Of that total, $5.6 billion is for compensating MAX customers. Because of the grounding, Southwest Airlines (LUV) and American Airlines (AAL) have together lost approximately $700 million in revenue. They anticipate that revenue loss reaching $1 billion by the end of the year.
Furthermore, Boeing's production costs have risen by $3.6 billion due to its lower MAX output. In April, the company reduced the MAX's monthly production rate by 19% to 42 units.