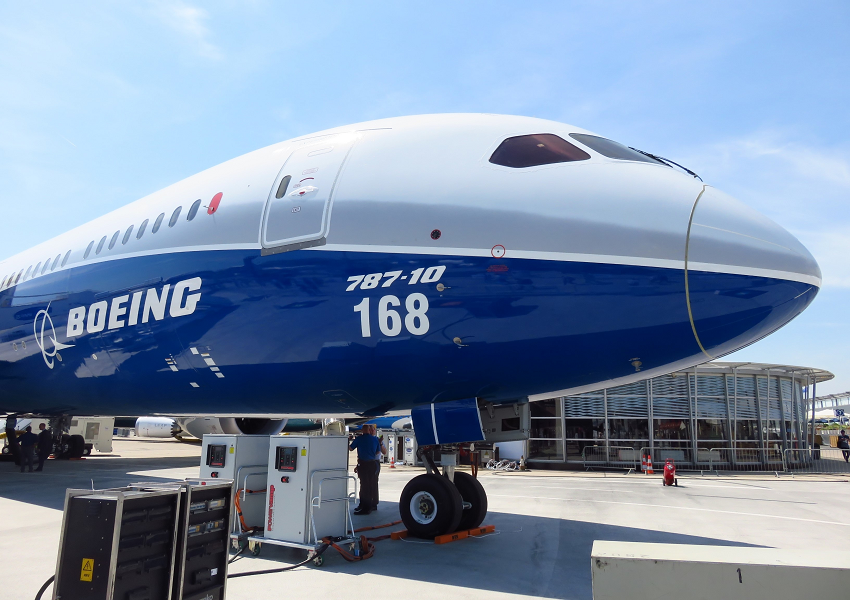 Boeing Gets New Orders for 787 Dreamliner Aircraft
On November 17, Boeing (BA) received two orders for its 787 Dreamliner aircraft from Biman Bangladesh Airlines. The aircraft manufacturer revealed that the Biman order already reflects in its October orderbook as an "unidentified customer." According to the agreement, Biman has placed two orders for the Dreamliner's 787-9 variant worth $585 million at list price.
The 787-9 is one of the three models of 787 Dreamliner series aircraft. Notably, the 787-9 model has a seating capacity of 296 in a two-class configuration. According to the company's press release, the aircraft is approximately 25% more fuel-economical than Boeing's older airplanes.
Article continues below advertisement
Article continues below advertisement
Much needed order boost
Boeing desperately needed new deals for the 787 Dreamliner. Currently, the company is facing declining order backlogs. Notably, since the beginning of the program in 2007, Boeing has received 1,455 orders for Dreamliner jets. Among the total, the aircraft manufacturer has delivered 906 airplanes. As of October 31, the company has 549 unfilled orders for the 787 Dreamliner. Additionally, the company faced order cancelations for 22 Dreamliner jets valued at $5.5 billion in September.
From January through October, the company received net orders of 43 aircraft for its 787 Dreamliner series. The 2019 aircraft orders signify a 67% YoY decline from 130 orders received during the same period in 2018. Moreover, the company is building 787 Dreamliners at a monthly rate of 14 units. In contrast, Boeing is receiving orders at an average rate of approximately four units, which signals a faster depletion in the order backlog.
Article continues below advertisement
Boeing's declining 787 Dreamliner order backlog reflects declining demand for wide-body aircraft. In a report on October 9, Reuters pointed out several reasons behind the softening demand for long-haul larger planes. Based on the report, rising trade tensions and concerns about global economic growth are the main reasons behind weakening demand. Smaller planes' enhanced capabilities to fly long hours and distances are also reducing the necessity for larger long-haul aircraft.
Notably, the declining order backlog for Dreamliner is disrupting future production profiles for the said model. Boeing decided to reduce the 787 Dreamliner's monthly output next year. In October, the company announced that it will reduce the monthly production rate by two units to 12 units by the end of 2020.
Article continues below advertisement
Article continues below advertisement
Quality issues with Boeing 787 Dreamliner
Boeing's 787 Dreamliner program has several other problems that could dim its prospects. Earlier this month, a whistleblower alleged that 25% of the oxygen systems on the 787 Dreamliner could be defective, according to BBC.
In August, The Post and Courier reported that a few Dreamliner customers raised production quality issues at Boeing's South Carolina facility. KLM Royal Dutch, Etihad, Eva Air, and Singapore Airlines have pointed out several production loopholes and poor quality.
In April, The New York Times criticized Boeing for "shoddy work" and "flawed quality control" at the South Carolina plant. Overall, the newspaper accused Boeing managers of pressuring employees to complete work quickly. Managers wanted to avoid production delays as well as cost overruns. Late in June, the Department of Justice subpoenaed Boeing about investigations into 787 Dreamliner safety issues.