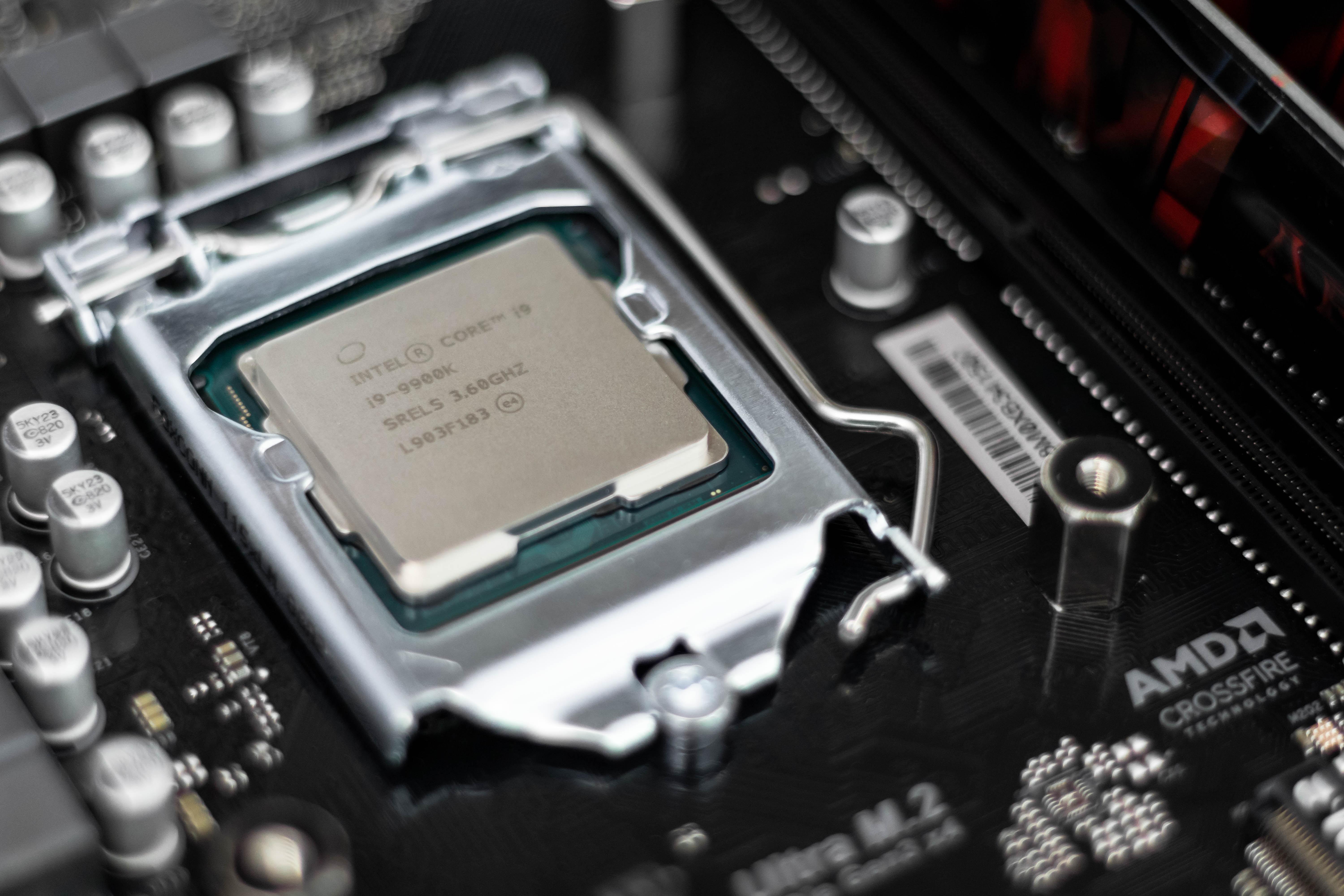 Intel CEO Makes No Mention of 10nm Desktop CPUs
There have been several rumors around Intel's (INTC) 10nm (nanometer) product roadmap. The firm announced its first 10nm Ice Lake mobile CPU (central processing unit) at the Computex event in May and shipped them in August. This is its 10 Gen Core processor. In October, there were rumors about whether or not Intel would launch 10nm desktop CPUs.
In the latest earnings call, Intel CEO Bob Swan talked about the upcoming 10nm products and technology nodes beyond. Surprisingly, he made no mention of 10nm desktop CPUs. Why should investors care? What does this mean for competitor Advanced Micro Devices (AMD)? Before we answer these questions, let us dig deeper into these rumors and Bob Swan's comments.
Article continues below advertisement
Article continues below advertisement
Rumors around Intel's 10nm products
An October 14, A Wccftech article said that insiders tipped German source Hardwareluxx that Intel's 10nm will skip desktop CPUs. Instead, insiders said that Intel will launch two 'S' desktop series on enhanced 14nm nodes in the coming two years. They are dubbed Comet Lake-S planned for 2020 launch and Rocket Lake-S planned for 2021 launch. Also, they said that the firm will bring the next-generation node, probably 7nm, in desktop CPUs in 2022.
An October 16 article of The Inquirer said that an Intel spokesperson denied the above rumor. He told INQ, "We continue to make great progress on 10nm, and our current roadmap of 10nm products includes desktop." On October 23, The Inquirer reported another rumor that claimed Intel's 10nm desktop CPUs are in the making. The Inquirer, citing @KOMANCHI_ENSAKA tweet, said that the Linux kernel patch showed a 10nm desktop CPU. This patch was signed by Intel senior graphics software engineer Kan Liang. However, a 10nm desktop CPU is unlikely to arrive before 2021 as the 14nm Comet Lake-S is coming next year.
The funny thing about rumors is, it is unverified information that spreads fast. Rumors can be used to create hype around a product or they can just be simple leaks. The authenticity of a rumor is proved when the one in question comments on it. Also, speculators use rumors to make their trade bets.
Article continues below advertisement
CEO updates on 10nm product line up
The above two rumors both claim to have insider information. Then what is true? We got some clarity on Intel's 10nm strategy and product line up in its third-quarter earnings. While giving an update on the 10nm progress, Intel CEO Bob Swan said that its Oregon, Israel fabrication facility has started volume production on the 10nm node. Its Arizona facility will start 10nm production soon.
Which products is Intel manufacturing on the 10nm node? Bob Swan said that apart from Ice Lake processors, Intel shipped its first 10nm Agilex FPGA (field-programmable gate array) in the third quarter. In 2020, Intel will expand its 10-nm portfolio to include AI (artificial intelligence) Inference Accelerator, 5G (fifth-generation) base station system-on-chip, discrete GPU (graphics processing unit), and Xeon CPUs for server storage and network.
Bob Swan made no mention of a desktop CPU. This gives some weight to the first rumor that Intel might skip desktop CPUs in its 10nm portfolio. But again, this should be treated with a grain of salt. He didn't explicitly say that desktop CPUs were not on the 10nm list.
Why is there so much hype around Intel's 10nm desktop CPUs?
Intel's technology strategy has been shrinking the process node about every two years. It develops a new architecture every year and leverages it across its entire CPU lineup. However, things have been different with the 14nm node. Intel has been pushing its 14nm node for five years because of a three-year delay in its 10nm node. Even after a three-year delay, Intel first launched a mobile platform instead of a desktop platform.
Article continues below advertisement
Article continues below advertisement
On the other hand, its rival Advanced Micro Devices has already launched 7nm Ryzen 3000 desktop CPUs across different price ranges. AMD is gaining share in the desktop space as it offers a better price-to-performance ratio. According to Mercury Research, AMD's x86 desktop CPU share rose to 17.1% in the second quarter from 12.3% last year.
The delay in 10nm desktop CPUs has put Intel behind AMD in the technology race. To cope up with the technology lag, Intel is resorting to price war. At the start of October, Intel launched its high-end 14nm Cascade Lake-X desktop CPUs at half the price as its predecessor SkyLake. With this, Intel is trying to compete with AMD on price-to-performance front. Only an advanced node desktop CPU with maybe 10nm or 7nm can put Intel back in the technology race with AMD.
CEO accelerates process roadmap