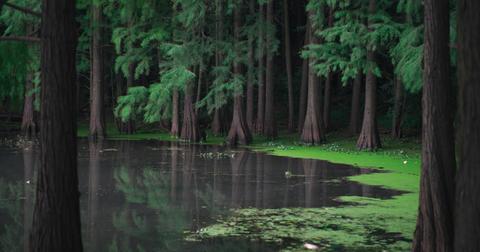 Get Real: Is this Stock Dead in the Water?
By Sybil Prowse

Updated
In today's Get Real, we saw that Nio stock is floundering while the Trump administration threatens to delist Alibaba and Baidu. Plus, Amazon's underperformance, recession fears, and more.
Article continues below advertisement
Must-knows
Should Nio investors cut their losses?
NIO stock has notched a new record low well below its IPO price. Should investors hold their shares and hope for the best, or should they consider cutting their losses?
What gives?
You might be wondering why the Trump administration is threatening to delist both Alibaba and Baidu. Is the president hoping to snub China or to safeguard American investors? Or is something else going on?
Dire predictions
Speaking of Mr. Trump, a big opportunity for Warren Buffett could spell disaster for the president. But does the stock market really reflect his administration's performance?
Why Amazon underperformed the broader market
Amazon stock fell 2.3% in September versus the broader market's 1.5% gain. While a string of bad news hit the company, that's not all that's going on.
Waymo's valuation cut
Morgan Stanley cut its valuation for Waymo by 40% on concerns that self-driving cars are taking too long to commercialize. We explain what the delay means for the ride-sharing business.
What to watch for
More MAX troubles
Southwest Airlines' pilot union has stated that the airline might not resume Boeing 737 MAX service any time soon. Union president Jon Weaks said, "We think we're looking at maybe even February or March" for a few important reasons.
The rumors aren't true
We've all heard a lot of talk about a merger between AT&T's DIRECTV and Dish Network. But talk is cheap. Here's why we don't think this merger will actually pan out.
A pricey but attractive stock
So far this year, Procter & Gamble stock has outperformed the broader markets. And we think this momentum will last. Nonetheless, the stock is looking expensive. And it's also facing some tough year-over-year comparisons.
Recession looming
The Dow took a hit yesterday after ISM data pointed toward an accelerated contraction. Bleakley Advisory chief investment officer Peter Boockvar said, "We have now tariffed our way into a manufacturing recession in the U.S. and globally."
Want to receive these can't-miss updates before the market opens and right to your inbox? Sign up for Get Real, Market Realist's free daily newsletter with the highlights you need to start your day.