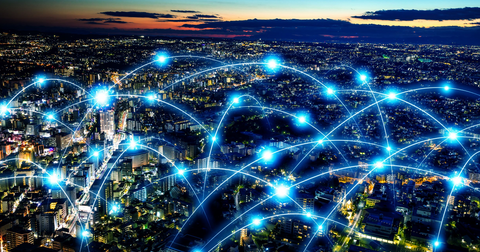 Are Sprint and T-Mobile Near Their Last Merger Hurdle?
By Vineet Kulkarni

Updated
The long-awaited T-Mobile (TMUS) and Sprint (S) merger now seems to be in its final stages. The US Department of Justice approved it in July, and the FCC (Federal Communications Commission) agreed to the deal last week. However, even after these key approvals, the deal is in peril due to a multistate lawsuit. T-Mobile can't move forward with the merger until the multistate lawsuit is resolved. So how might this lawsuit affect the merger?
Article continues below advertisement
Will the multistate lawsuit against Sprint and T-Mobile fail?
Around 17 states, which currently represent almost half the US population, oppose the T-Mobile–Sprint merger. These states, led by New York, have filed a multistate lawsuit to block the merger. The trial will start on December 9.
According to an interview with Bloomberg TV, ex-FCC Commissioner Robert McDowell thinks that the lawsuit will fail. Mississippi, once an opponent of the merger, switched sides and started supporting it last week. T-Mobile was successful in swaying Mississippi's state attorney general by offering some specific commitments benefiting the state. McDowell believes that more states from the opposition will follow Mississippi and drop out. He said, "More state attorneys general will realize that the deal is very good from America and good for the consumers."
Will states follow Mississippi?
Florida's state attorney general also showed support for the T-Mobile–Sprint merger early this month. Mississippi and Florida became the most recent states to back the merger, along with Ohio, Kansas, Louisiana, Nebraska, Oklahoma, and South Dakota. More states supporting the merger could weaken the multistate lawsuit.
Article continues below advertisement
Latest key approvals for T-Mobile and Sprint
Based on Reuters reports last week, the T-Mobile–Sprint merger received formal approval from the FCC. Ajit Pai, the FCC Chair, along with Republican Commissioners Brendan Carr and Michael O'Reilly, voted "yes" on the merger. Democratic Commissioners Jessica Rosenworcel and Geoffrey Starks voted against it.
The DOJ approved the T-Mobile–Sprint merger in July on the condition that the combined entity divest some assets to Dish Network (DISH). Dish agreed to pay $5.0 billion for these assets, which included Sprint's prepaid businesses Boost Mobile and Virgin Mobile and some spectrum. It will jump-start its wireless operations after the T-Mobile–Sprint merger's completion. Dish Network will then replace Sprint as the fourth-largest wireless carrier in the US.
Long-pending merger
The T-Mobile–Sprint merger has been pending for the last year and a half. Both parties were expecting the deal to close by the middle of this year.
Critics are opposing the deal because they believe that the merger will reduce the competition in the industry, ultimately increasing prices and leading to retail job losses. However, T-Mobile has already made it clear that it won't raise prices and won't cut jobs. Read T-Mobile–Sprint Merger: Antitrust Concerns Gain Ground for more info.
Article continues below advertisement
Among all the involved parties, the deal appears decisive for the struggling Sprint. It has been reporting losses for the last several quarters largely due to continued subscriber losses. Its huge debt burden is increasingly making it difficult to raise new capital, which is affecting its 5G network buildout efforts. To learn more, read Why Sprint Badly Needs to Seal the Deal with T-Mobile.
Market performance
Shares of both T-Mobile and Sprint have been upbeat since the beginning of the month. This could be due to the expectations of a favorable outcome from the FCC. So far this year, T-Mobile stock is up approximately 30%, while Sprint is up about 10%. Dish Network stock is up almost 40%, while second-largest wireless carrier AT&T (T) is up about 30% year-to-date.
T-Mobile is expected to release its third-quarter earnings results on October 25. Wall Street analysts are expecting another strong quarter from T-Mobile. It will be interesting to see if its quarterly results lift its stock further. Sprint is expected to report its results on November 5.
The larger peer of these two, telecommunications and media giant AT&T, will release its third-quarter earnings results on October 28. Read What's Expected for AT&T's Third-Quarter Earnings for more info.