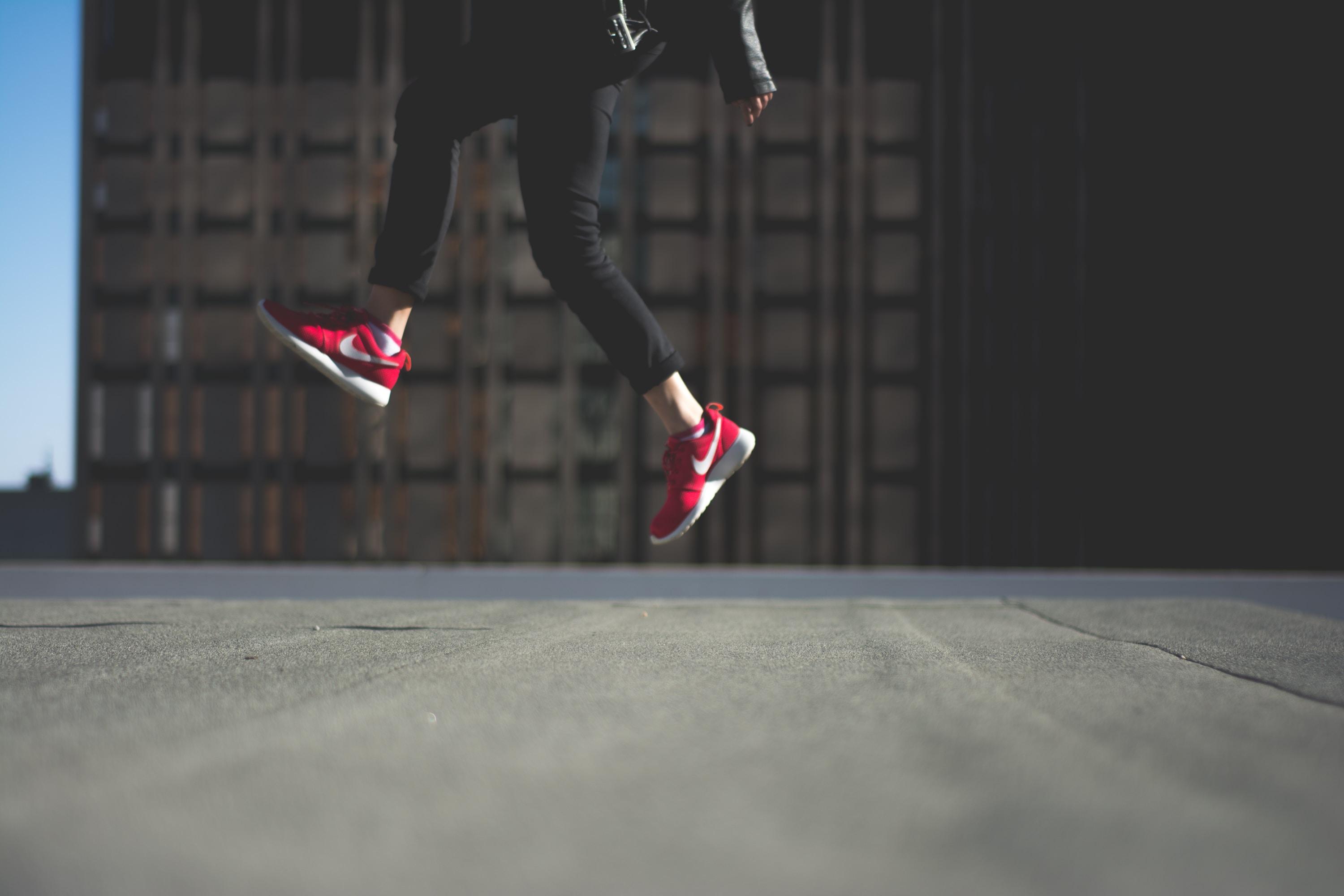 Buying Nike Stock: Should You 'Just Do It'?
Talk about a turnaround! After a swing and a miss in its July earnings report, Nike (NKE) is now the comeback kid. Investors and analysts are hailing the famous footwear and sportswear company as a must-own. Heck, I even heard a few people on social media claiming the Nike earnings beat will be enough to pull the Dow Jones out of the doldrums.
In heady times like this, it's easy to get caught up in the hype amid impressive numbers and groupthink. And granted, Nike's fiscal first-quarter earnings numbers were impressive. But after waking up in the morning and seeing a substantially higher share price, is NKE stock still a buy?
Article continues below advertisement
Parsing Nike's numbers
The headlines shouted to the rooftops that Nike's digital sales for the quarter increased year-over-year by 42%. CEO Mark Parker stated that mobile-based sales are "leading the way." CFO Andy Campion also chimed in. He asserted that the company's "targeted strategic investments are accelerating Nike's digital transformation and extending our competitive advantage."
Millennials and other demographic segments are showing a strong preference for online shopping. So it should be no surprise that Nike is now emphasizing digital sales. I must admit that 42% growth in this area is impressive. But the question then becomes whether the market will overreact with an over-inflated NKE share price.
Before making that determination, let's look at the other numbers. The following are all year-over-year comparisons.)
Nike's earnings rose 29% to $0.86 per share. Analysts expected $0.71 per share.

Revenues increased 7% to $10.66 billion. Expectations stood at $10.45 billion.

Women's sales showed growth in the double digits.

Sales in China rose 22% to $1.679 billion.
Post-announcement, after-hours traders bid up the NKE stock price by 5.5%. And social media lit up with I-told-you-so's. Everybody's a genius in hindsight! CEO Mike Parker could barely contain his enthusiasm during the conference call. He stated that the company's "strong start to [the fiscal year] highlighted the depth and balance of Nike's complete offense."
Article continues below advertisement
Good news and bad news
So yes, Nike exceeded expectations in online and China-based revenues. That success, however, must be put into perspective. Those expectations were rather muted in the wake of a disappointing July earnings report. I won't begrudge Nike's day of celebration. But I'll also remind traders that it's tempting to get caught up in the excitement and forget that it's easier to have an earnings beat after an earnings miss.
Besides, the news wasn't all positive. Nike's North American sales for the quarter were projected at $4.36 billion, while the actual number was $4.293 billion. This isn't a wide miss by any means, but it's a tidbit of information that seems to have gone ignored amid the relief rally.
Given the disappointment in the company's North American sales, it shocked me a bit to hear Nike CFO Andy Campion claim that Nike is "reshaping" the North American market and that "we're right on plan in North America." Quarterly sales in that region fell short of analysts' expectations. Perhaps Campion should have maintained a more reserved tone on the matter.
But then, I suppose that's a component of a corporate CFO's job description. Part financial manager, part hype-man. I won't fault Campion for his bluster and bravado. But you won't see me basing any financial decisions on what amounts to wishful thinking, either.
This is a marathon, not a sprint
It's important to understand that one good quarter doesn't make a great company. Mature investors can put Nike's earnings beat in perspective and make a more informed and considered decision on whether to buy NKE shares now.
As for me, I'll adopt a stance that's characteristically at odds with the crowd. My approach isn't "just do it" but "wait and see."