Netflix Stock Is a Risky but Smart Bet on Edgy Content
The release date for Disney+ is coming up, making Netflix a riskier bet. However, Netflix has a certain edge that Disney simply can't replicate.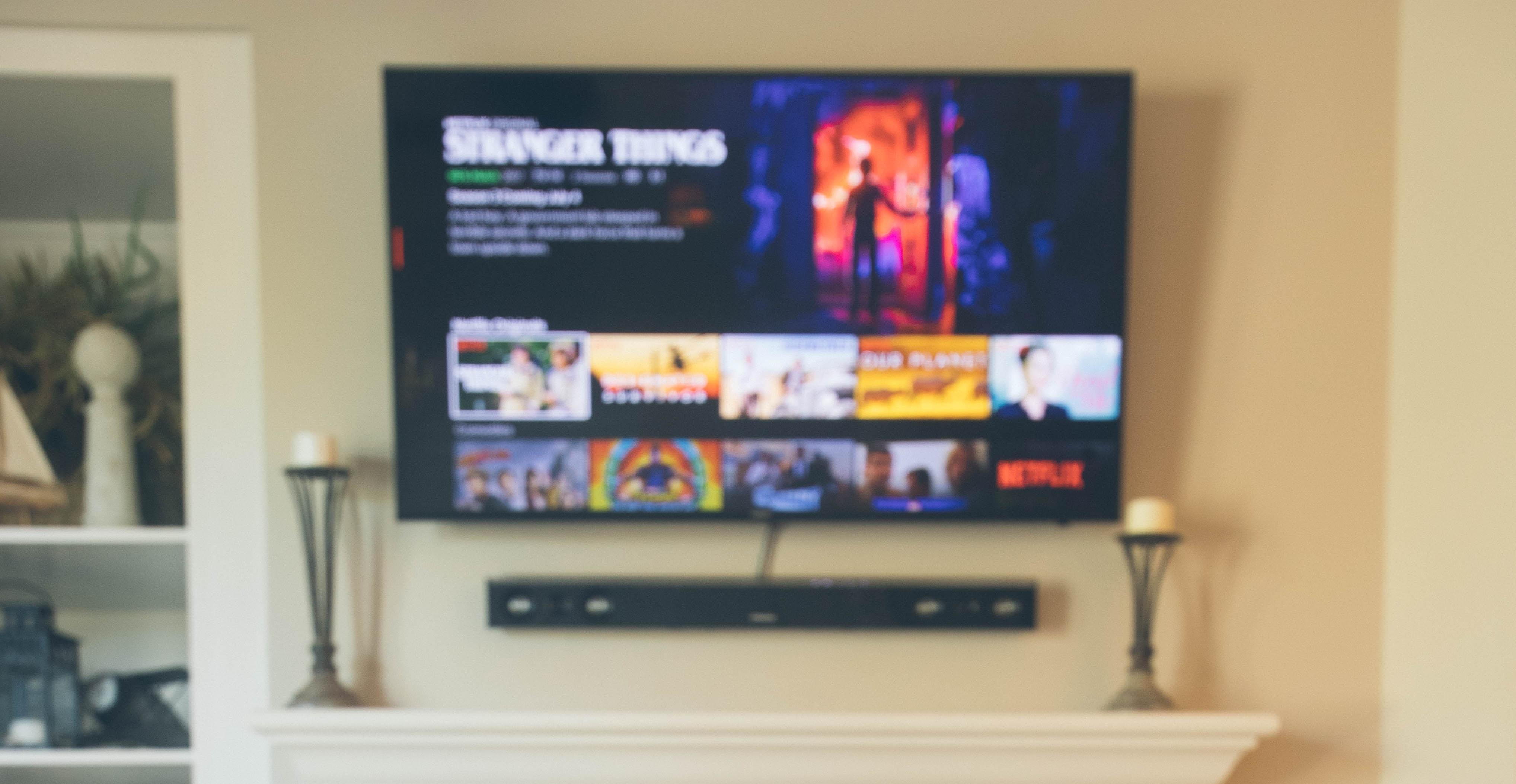 Plenty of articles have been written touting Disney (DIS) as a strong contender in the streaming space, and the November 12 release date for Disney+ is coming up. Some analysts have even gone as far as saying Disney+ will soon topple Netflix (NFLX) as the streaming king.
Granted, Disney is awash with cash and has global brand-name recognition. Disney also has a tremendous lineup of content. Five hundred movies and 7,500 television episodes for just $7 per month is enticing for streaming-content consumers, no doubt. Still, I contend that high expectations have been priced into DIS stock. Meanwhile, the complete opposite effect has beset NFLX shares. Plus, Netflix has a certain edge that Disney simply can't replicate.
Article continues below advertisement
Article continues below advertisement
Netflix understands its target demographic
More than anything else, what keeps me bullish on NFLX stock is the company's commitment to its target audience. From David Letterman's long-form, in-depth interviews to the heart-stopping but unapologetically violent episodes of The Walking Dead, there's a common thread in Netflix's content. It's meant for adults, plain and simple.
Sure, there's some token children's programming. But Disney is clearly dominant in kids-focused content, and Netflix isn't trying to challenge Disney in that niche. Perusing through the planned offerings on the Disney+ streaming service, we see a bevy of content either directly targeting the under-18 crowd or at least broadly family-friendly.
Let's go over a few (or perhaps more than a few) examples. Disney+ will offer a spate of Pixar films, including familiar names like Toy Story and Monsters, Inc. There's also a Home Alone reboot, a Lizzie McGuire revival, High School Musical, and reboots of classic Disney films like The Lady and the Tramp. And of course, there are enough Frozen sequels to babysit your kids for hours on end.
Granted, Disney+ will also have content related to Star Wars and Marvel. But again, those franchises aim at entire families, not just the grown-ups. It's nearly impossible to imagine Disney+ hosting something as edgy as Orange Is the New Black or, for that matter, Dave Chappelle's latest stand-up comedy special.
Article continues below advertisement
A fearless gambit that could pay off
It took guts for Netflix to host Chappelle's most recent special, Sticks and Stones. The comedian is no stranger to controversy. And indeed, literally within hours of the special's release, Twitter lit up with supporters and detractors as Sticks and Stones touched on more than a few sensitive topics.
I dare not mention some of the topics covered in Chappelle's stand-up comedy routine. But I'll give you an oblique hint. Michael Jackson accuser Wade Robson called Sticks and Stones "disgusting, irresponsible and inexcusable." Vice's Taylor Hosking, meanwhile, accused Chappelle of doubling down "on misogyny and transphobia" in the Netflix special.
Let there be no doubt about it: Chappelle ruffled some feathers, and he may have gone too far. On the other side of the coin, social media is buzzing about Sticks and Stones. And when was the last time a stand-up comedy special received this much attention? Besides, some commentators have come to Chappelle's defense. These supporters include Salon's D. Watkins, who explained that "comedians are supposed to say the things we can't or won't."
Can't argue with Netflix financials
But this isn't about Dave Chappelle. It's about the platform that has the audacity to host his off-kilter brand of humor. His Netflix special stands alongside the other specials, series, and films that populate this medium, which has induced so many users to "cut the cord" and ditch cable TV entirely.
Even if you're morally outraged by Netflix content, you can't argue with the financials. In the second quarter of 2019, Netflix's year-over-year revenue growth increased by 400 basis points to 26% while its operating income increased 53%. Moreover, in Q3, the company expects to grow its paid membership count by 7 million. As Netflix's shareholder letter summarizes, "Consumers around the world continue to move from linear television to internet entertainment at a remarkable rate."
So it's a bold move to take a position in NFLX stock right now, knowing that Disney+ is coming. But Netflix itself has been a bold company since day one, and that's exactly what sets the stock apart.
As of this writing, David Moadel did not hold a position in any of the aforementioned securities.