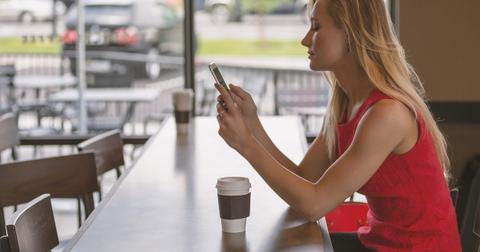 AT&T's Time Warner Deal: Is Its Promise Faltering?
By Ambrish Shah

Updated
AT&T and Time Warner merger
In October 2016, AT&T (T) agreed to acquire Time Warner for $85.4 billion. However, the deal closed in February. Regulatory authorities scrutinized the deal due to antitrust concerns. President Trump didn't support the merger.
AT&T promised to create a much larger entertainment and advertising company. The company would compete with Facebook and Alphabet's Google. When AT&T acquired Time Warner, it said that the move would boost its traditional pay-TV and wireless businesses. The company hoped that the acquisition would help rollout an over-the-top streaming product. The company also wanted to start an advertising and analytics business. So far, AT&T hasn't been keeping its promise.
Article continues below advertisement
Elliott Management's letter to AT&T
On Monday, billionaire activist investor Paul Singer's Elliott Management sent a letter to AT&T's board of directors. The hedge fund holds a $3.2 billion stake in the company. Notably, Elliott Management thinks that the company made a blunder with its Time Warner acquisition. In the letter, Elliott Management said, "AT&T doesn't have a plan" with respect to the direct-to-consumer product launch.
According to a Reuters report on Monday, "AT&T has yet to articulate a clear strategic rationale for why AT&T needs to own Time Warner." The report also said, "Elliott did not offer details on any missteps it saw in the deal, but said it remained cautious about the benefits of the combination."
The hedge fund urged AT&T to "undergo a strategic shift away from acquisition and toward execution." Elliott Management also recommended that the company divests unnecessary assets like DIRECTV and its Mexican wireless operations.
To learn more about Elliott Management's recommendations and AT&T's response, read AT&T Stock Rose after Elliott Management Disclosed Stake and AT&T Responds to Elliott Management's Letter.
Cord-cutting is denting pay-TV customer base
Pay-TV service operators are facing lower customer bases due to cord-cutting. Users tend to prefer over-the-top streaming services as an alternative to cable or satellite TV connections. Currently, Amazon Prime Video, YouTube TV, and Netflix are dominating players in the over-the-top video streaming space.
In the second quarter, AT&T lost net 778,000 traditional US pay-TV customers compared to 262,000 net losses in the second quarter of 2018. In the second quarter, the company's traditional US pay-TV customer count fell YoY to 21.58 million from 23.64 million in the second quarter of 2018. The company also lost net 168,000 DIRECTV NOW customers in the second quarter—compared to 342,000 net customers additions in the second quarter of 2018.
Other traditional pay-TV operators like Comcast (CMCSA) and Charter Communications (CHTR) are also losing video customers. In the second quarter, Comcast and Charter Communications lost a net of 224,000 and 141,000 total video customers, respectively.