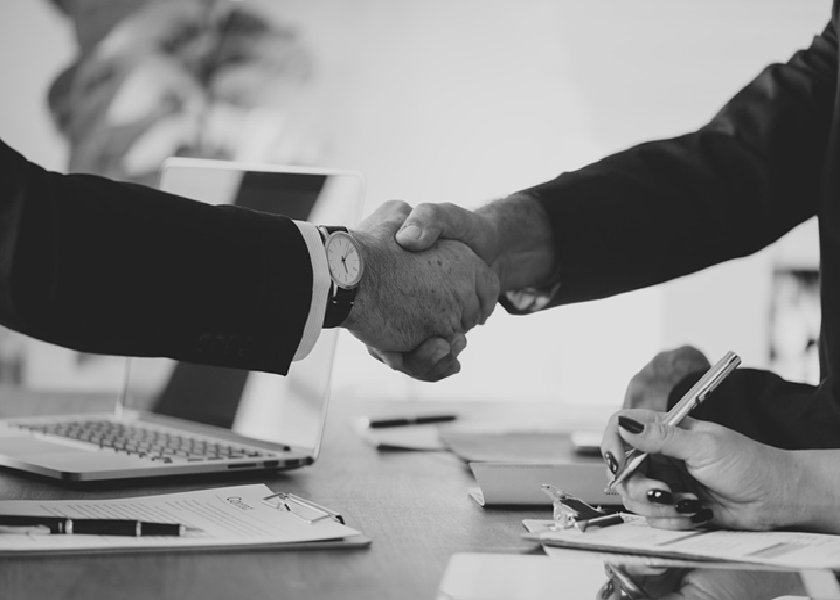 Symantec Stock Surges Over 10% on Broadcom Buyout Talks
Symantec (SYMC) stock is gaining momentum and is up over 10% in premarket trading on the news of its acquisition deal with Broadcom (AVGO). Shares of the software giant spiked more than 12% in after-hours trading on August 7 on deal talks. Symantec closed with a fall of 0.24% on August 7 and stood at $20.41. Broadcom stock was up 1.35% to $270.05.
According to the Wall Street Journal, chip maker Broadcom is in advanced talks to buy Symantec's Enterprise Security unit. The move has raised optimism among Symantec's investors, who were disappointed after deal talks halted between the companies last month. In early July, Broadcom had intended to buy all of Symantec. Broadcom had also started arranging funds to finance the Symantec deal. However, in mid-July, the two parties moved apart and ended acquisition talks due to a deal pricing issue. The buyout could have generated annual cost savings of about $1.5 billion.
Broadcom has now resumed talks to buy just one unit from Symantec and has valued it at around $10 billion. The deal could fall apart, but the companies could also agree on terms as early as today.
Article continues below advertisement
Symantec's Enterprise Security segment
Symantec's Enterprise Security segment mainly consists of Blue Coat Systems and serves businesses and accounts. Symantec acquired Blue Coat for less than $5 billion in 2016.
The company's Enterprise Security segment delivered a weak performance in the fourth quarter of fiscal 2019. It generates roughly half of Symantec's total revenue. During the fourth quarter, the company reported revenue of $590 million in the segment, flat on a YoY and a constant-currency basis. Its lower sales were the result of lower-than-expected sales levels in businesses such as hardware and licensing.
Symantec has predicted soft profit guidance for the first quarter of fiscal 2020. The company expects increased spending in the Enterprise Security segment related to higher investments in the cloud business.
For the first quarter of fiscal 2020, Symantec expects the segment's revenue to be in the range of $555 million–$575 million, which implies weak 1.5% YoY growth on a constant-currency basis. For fiscal 2020, the company expects Enterprise segment revenue in the range of $2.3 billion–$2.4 billion.
Why a deal is vital for Symantec
A deal with Broadcom is critical for Symantec, which is facing several challenges. The company faced an internal investigation last year over its accounting practices. It's also seen the departure of many key executives, adding to its woes.
The antivirus software maker is also grappling with high debt levels. Moreover, its sales are falling, and its margins have been contracting for the last few quarters. Therefore, the sell-off of its Enterprise Security unit could help Symantec cut costs and boost its margins.
The company expects its profits to remain weak and its margins to remain under pressure in the first quarter of fiscal 2020. It also expects its fiscal 2020 first-quarter operating margin to be 25%–27%, a contraction from the fourth quarter's 29%.
Symantec is scheduled to report its fiscal 2020 first-quarter results today. Analysts expect it to report EPS of $0.33 and revenue of $1.186 billion for the quarter.
Article continues below advertisement
Broadcom seeks to expand in the software space
Chip maker Broadcom is currently struggling with sluggish sales and a choppy chip demand environment. Broadcom is also reeling under the pressure of an uncertain semiconductor sector. The ongoing US-China trade spat and concerns over the US trade ban have taken a toll on virtually all semiconductor players.
Broadcom has lowered its revenue guidance for fiscal 2019 (which ends in October). Broadcom's wireless chip business is also expected to remain soft due to weak smartphone demand and an uncertain chip demand environment.
As a result, the chip maker is looking to diversify its business to gain revenue. Broadcom entered the software space with the purchase of software company CA Technologies last year. Since the acquisition, CA Technologies has added significant revenue and profits for the company. The addition of Symantec's Enterprise unit could further add to the chip maker's revenue.