CPU Heavyweights: Is AMD a Better Choice than Intel?
Advanced Micro Devices (AMD) and Intel (INTC) have a history of intense competition in the CPU space in which one's gains are the other's losses.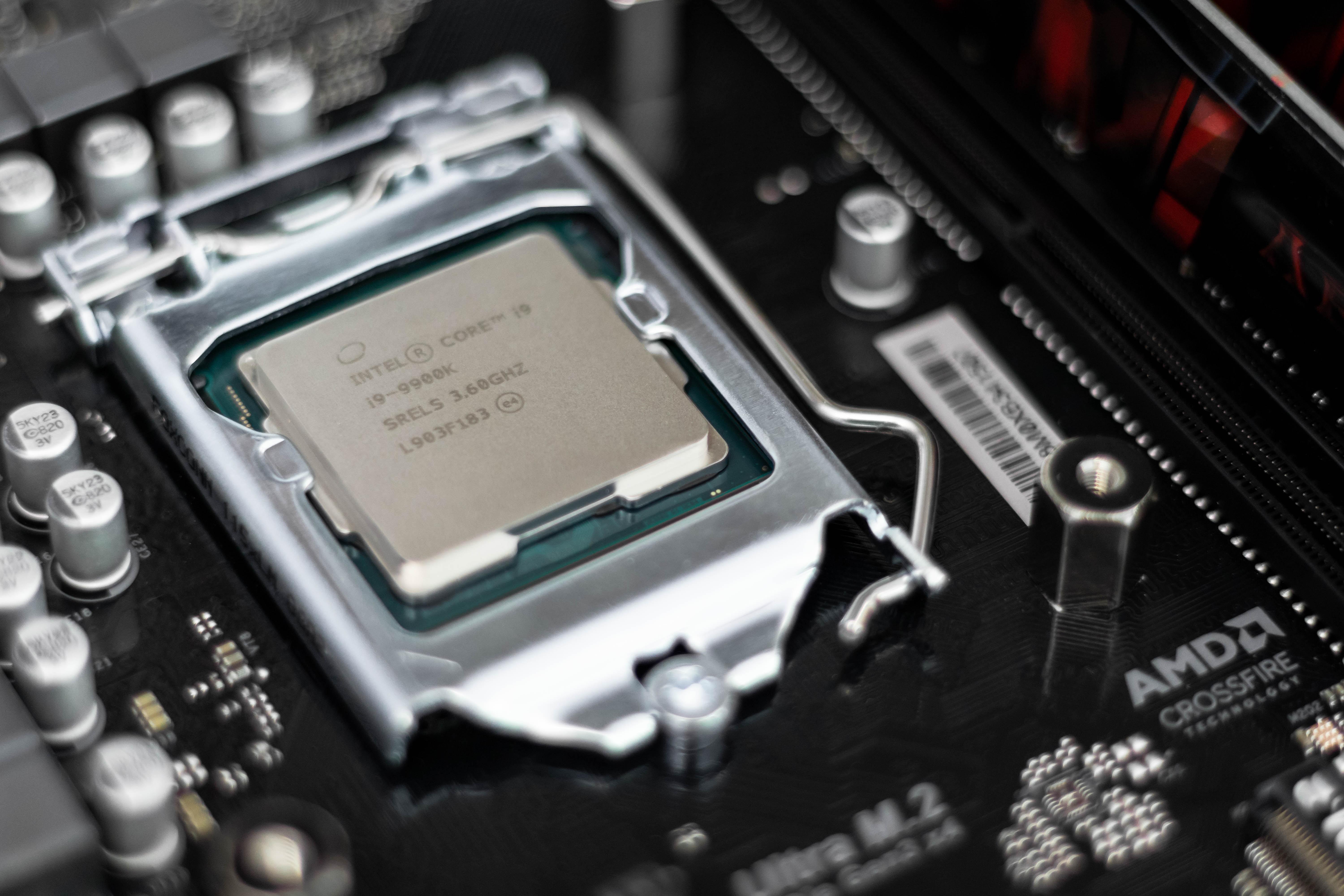 Advanced Micro Devices (AMD) and Intel (INTC) have a history of intense competition in the CPU space in which one's gains are the other's losses. A better way to put it is that one's risks are the other's rewards.
Speaking of risks, AMD's biggest competitive risk is Intel. Intel has long been the leader in the CPU (central processing unit) market with over a 90% market share, a technology advantage, high margins, and significant financial resources. Thanks to its market position and special incentives, Intel has a substantial influence on its customers. The lack of competitive substitutes has enabled Intel to drive specifications, standards, benchmarks, and prices for its x86 CPUs.
Article continues below advertisement
Article continues below advertisement
AMD is gradually gaining market share from Intel in the x86 CPU market, but the latter still has more than an 80% share. However, it's exposed to the competition from Intel. In its SEC filings, AMD listed several business risks that could affect its revenue and earnings growth potential. One such risk is related to effective product implementation.
Effective product implementation
Product implementation has multiple stages, from developing to qualifying to shipping new products that meet customers' needs. It may sound simple, but it involves various challenges. While developing a product, a company has to ensure its product delivers on performance at a price consumers are willing to pay. Once the product is developed, it needs to be qualified for inclusion in a customer's system, which is also a lengthy process. Any delays in development or qualification could cause the company to miss a cycle in end-user demand.
Article continues below advertisement
This process is what kept AMD in losses for several years. Its product delays caused it to miss several demand cycles. However, the tables have turned. In the last three months, AMD launched its 7 nm (nanometer) products and even got them qualified from major customers. On the other hand, Intel is still stuck with 14 nm CPUs. The three-year delay in developing and qualifying its 10 nm CPUs has cost Intel its status of offering the most advanced CPUs.
No more 10 nm products for Intel this year
Although Intel has launched its 10 nm Ice Lake mobile CPU, it has no more 10 nm products in sight for a 2019 launch. This means Intel will miss the 2019 demand cycle in the desktop and server space. The company is trying to prove that it's still a performance leader by comparing benchmarks.
Before we look at Intel's benchmarks, we should discuss the elements that influence a CPU's performance. A CPU is the brain of a computer. It processes data and controls other devices in the system. The best way to measure a CPU's performance is through its instructions per cycle, its clock speed (which measures the number of cycles per second), and its power consumption. Other factors that influence a CPU's performance are its number and type of cores, process technology, multithreading, memory bandwidth, and more.
Article continues below advertisement
Article continues below advertisement
AMD versus Intel: CPU performance
At Gamescom 2019, Intel released several slides comparing AMD's 7 nm Ryzen 9 3900X with its 14 nm Intel Core i7-9700K and i9-9900K. According to an MSPowerUser article, Intel used 16 video game titles and real-world benchmark tests:
SYSMark measures a CPU's productivity, creativity, and responsiveness while running desktop applications such as Microsoft Office.
MobileMark measures browsing performance.
WebXPRT measures web application use cases such as photo enhancements and stock option pricing.
According to Intel's slides, both its CPUs delivered "on par or better" performances that Ryzen's in 14 of the 16 games. Moreover, Intel's CPUs beat Ryzen in all real-world applications by a mid- to high-single-digit percentage. Intel's Troy Severson, sales development manager for PC gaming and virtual reality, acknowledged that AMD had come a long way in terms of performance. According to PCGamesN, Severson said, "I'll be very honest, very blunt, say, hey, they've done a great job closing the gap, but we still have the highest performing CPUs in the industry for gaming, and we're going to maintain that edge."
Is Intel falling behind AMD in CPU performance?
However, this display failed to impress tech websites such as TechRadar and PCGamesN. Techradar noted that Intel's slides had a lot of grey areas.
Firstly, Intel measured the high-end Core i7-9700K and Ryzen 9 3700X for mainstream PC workloads. These CPUs are targeted at enthusiasts who have high computing needs. Cinebench is an ideal benchmark, as it measures the raw performance of a system.
Secondly, Intel didn't mention the system configurations of the Ryzen- and Core-powered machines. A change in random-access memory can significantly alter the performance of a system.
Thirdly, Intel noted that its CPUs delivered on par or better performance in 14 of the 16 games but didn't specify which games were on par.
Lastly, Intel failed to include special features such as the Peripheral Component Interconnect Express 4.0 support AMD offers with Ryzen 9 3700X.
Article continues below advertisement
PCGamesN article noted that both Ryzen 9 3700X and Core i9-9900K cost around $500. However, AMD offers 12 cores, whereas Intel offers 8 cores for the same price. A higher number of cores improves the overall performance and efficiency of a system. Computing tasks are spread across multiple cores, with each core executing the work at full speed without consuming extra power. Any performance lead Intel has disappears in high-quality settings with high-performance graphics processing units.
Article continues below advertisement
Do Intel and AMD have upside potential?
Intel earns 75% of its revenue from PC and server CPU sales. Hence, its earnings are directly affected by declines in CPU demand. The US-China trade war has reduced end demand for PCs and servers. In this scenario, a company can boost its revenue by increasing its ASP (average selling price) via new products. It can also increase its volumes by gaining market share.
Intel has launched its 10 nm Ice Lake mobile CPUs, but it has no more 10 nm products in sight for 2019. Moreover, rising competition from AMD is putting pressure on Intel's CPU prices. Intel's existing CPUs are falling behind AMD's in terms of price-to-performance ratio. This development should see AMD gain CPU market share from Intel in both the PC and server CPU markets. All these factors are limiting Intel stock's upside potential in 2019.
On the other hand, AMD stock has upside potential. CEO Lisa Su has hinted more product launches in the second half. Analysts expect AMD to launch low-range 7 nm Ryzen 3 CPUs for desktops, Ryzen Mobile CPUs, and maybe Ryzen Threadripper. All these new products will boost AMD's ASP and help it gain market share from Intel, thereby boosting its volumes even amid weak demand.