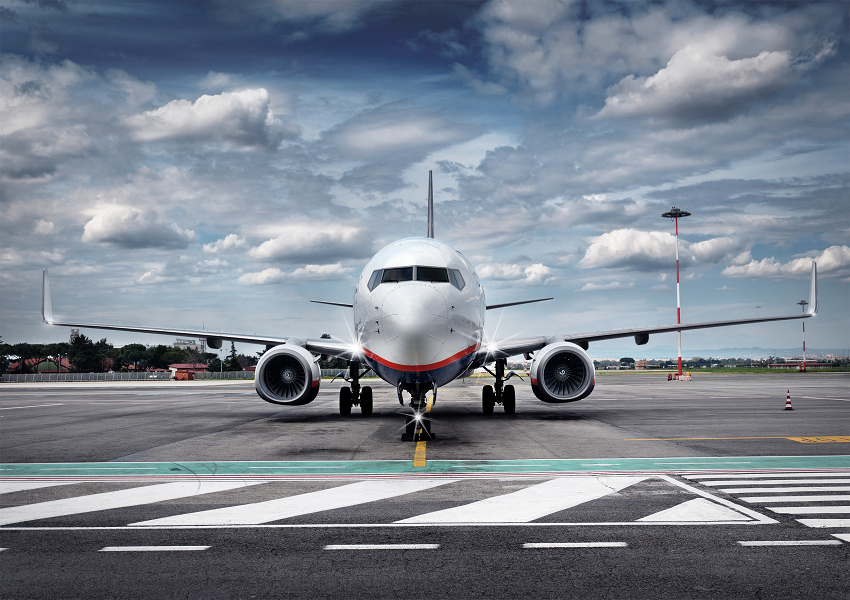 Boeing Rises on 737 MAX Production Ramp-Up News
Boeing (BA) stock closed 4.2% higher yesterday on news of its production ramp-up plan for its troubled 737 MAX planes.
Article continues below advertisement
Article continues below advertisement
Boeing plans to increase MAX production
Citing three anonymous sources, Reuters broke the news yesterday morning that Boeing intends to increase its monthly MAX output by five units to 47 jets. After that, Boeing wants to reach the March 2019 production level of 52 units per month in February 2020. It finally plans to ramp up its monthly output level to a record 57 jets in June 2020. The company lowered its MAX monthly output by 19% to 42 units in April.
According to Reuters' sources, Boeing said during a web meeting on July 30 that its production was scheduled to more than 100 part suppliers. Following yesterday's news, part suppliers' shares surged along with Boeing stock.
Spirit AeroSystems (SPR) jumped the most, recording an intraday gain of 3.5%. Spirit builds approximately 70% of the 737 MAX aircraft's structure, and this accounts for nearly 50% of its total revenue. Shares of part supplier Allegheny Technologies (ATI) also soared 2.2% yesterday. The company is one of the leading suppliers of titanium products for aerospace applications.
Nonetheless, during the web meeting, Boeing cautioned that its future plans were subject to its receipt of regulatory safety approval in the fourth quarter. The company is still working on fixing the software issue with its MAX flight-control system, also known as the MCAS (Maneuvering Characteristics Augmentation System). The company expects to submit a final rectification file by September's end and hopes to get regulatory approval in early October.
Article continues below advertisement
Responding to a question from Reuters, Boeing spokesman Paul Bergman said, "While the assumption reflects Boeing's best estimate at this time, the actual timing of return to service will be determined by the FAA and other global aviation regulatory authorities and could differ from this assumption and estimate."
Skepticism over Boeing MAX's return
Although Boeing is optimistic about resuming MAX deliveries in the fourth quarter, those familiar with recent developments are highly skeptical. Reuters' sources have said they're concerned about the approval's timing due to intense scrutiny by aviation authorities.
In June, the company faced a denial from the US FAA (Federal Aviation Administration). It submitted the first software fix file for the MCAS system in late May. The FAA didn't grant it safety approval, as test pilots found a new issue with the flight-control system.
Article continues below advertisement
Article continues below advertisement
This time, the FAA is preparing to tighten the scrutiny process further. In a separate report, Reuters revealed that the FAA had asked airlines across the world to send Boeing MAX pilots to participate in a simulator test. The regulatory body intends to include seasoned pilots as well as less-experienced pilots in the test crew. This will undoubtedly toughen the test for Boeing MAX jets.
MAX's return is key for Boeing growth
The quick return of the 737 MAX to service is necessary to return Boeing to growth once again. Before the Ethiopian Airlines crash on March 10, MAX was the company's fast-selling commercial jet. The model accounts for nearly 70% of its total commercial aircraft deliveries and generates 30% of its overall operating profit.
However, following the Ethiopian Airlines crash, air carriers around the world have denied taking shipments of Boeing MAX planes. Frozen deliveries for MAX jets are severely hurting Boeing's financials. During the second quarter, its overall commercial aircraft shipments fell 54% YoY to 90 units.
During the quarter, Boeing recorded an after-tax charge of $4.9 billion as an estimated concession cost to MAX customers. The after-tax charge lowered its second-quarter revenue and pretax income by $5.6 billion.
Article continues below advertisement
According to a Reuters estimate, the total MAX grounding cost associated with airline compensation has already crossed $8 billion. Major US air carriers United Airlines (UAL), American Airlines (AAL), and Southwest Airlines (LUV) own a combined 72 Boeing MAX aircraft. The three companies are facing massive flight cancellations due to the worldwide flying ban on Boeing's MAX planes.
During their latest quarterly results, United and American disclosed that they'd canceled 3,440 and 7,800 flights, respectively, in the second quarter. During its second-quarter results, Southwest revealed that it had canceled over 20,000 flights since mid-March due to the MAX grounding. The three airlines are demanding compensation from Boeing for their revenue and operating profit losses.
Delays in regulatory approval would further increase troubles for Boeing, as it would have to face the burden of higher compensation. Moreover, air carriers across the world might cancel their orders, as they could look for other options to increase their seating capacity.
Stock performance
Yesterday's upswing was the second-highest single-day gain for Boeing stock since its MAX planes were grounded globally in mid-March. The stock fell drastically following the Ethiopian Airlines crash on March 10. It was the top performer among Dow Jones 30 component stocks until March 8 with a YTD (year-to-date) return of 31%. However, following the crashes of its MAX aircraft, Boeing's YTD gain has reduced to 9.9% as of August 22.
The stock's YTD gain is also much lower than the return of the iShares U.S. Aerospace & Defense ETF (ITA). ITA has exposure to manufacturers, assemblers, and distributors of aerospace and defense equipment companies. It's up 27% YTD.