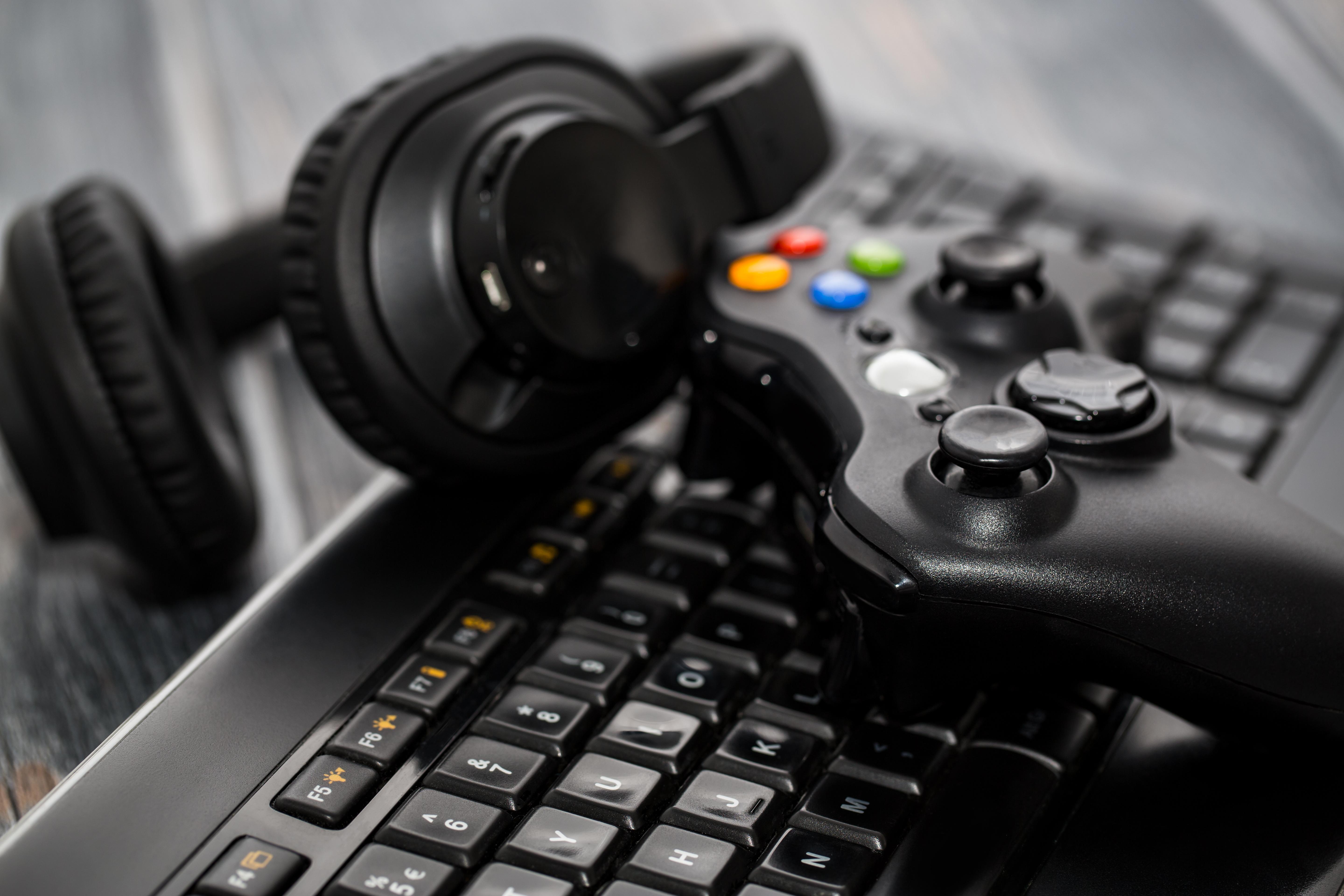 Sony's PS5 to Compete with Google Stadia and Nintendo Switch
By Puja Tayal

Jul. 22 2019, Updated 3:40 p.m. ET
Next-generation gaming hardware to arrive in 2020
2019 will likely be a slow period for the gaming market before growth picks up in 2020. Top three game console makers Sony (SNE), Microsoft (MSFT), and Nintendo plan to launch their next-generation consoles next year. In the same year discrete GPU (graphics processing unit) makers Advanced Micro Devices (AMD) and NVIDIA (NVDA) will launch their next-generation 7-nm (nanometer) gaming GPUs. Even Intel (INTC) will make its debut in the discrete GPU market with its Xe GPUs built on its 7-nm node. Sony's next-generation PS5 (PlayStation 5) and Microsoft's Xbox will use AMD's next-generation GPU.
With so many next-generation launches, 2020 will be an exciting time for the gaming market. It is the right time to invest for long-term investors who are bullish on gaming. Let's look at the past, present, and future performance of the video game market.
Article continues below advertisement
Game console sales to be weak in 2019
NPD analyst Mat Piscatella shared the results for June 2019 video games spending report. According to the report, hardware sales fell 32.86% YoY in June 2019 and 18.75% YoY between January and June. The sales fell as game console companies prepare for a generational transition.
Sony and Microsoft are leaders in the console space. Game consoles have a seven-year product cycle. When a new game console is launched, it generates strong revenue. But with every passing year, revenue falls. These game consoles are in their seventh year when their sales are the lowest as gamers wait for next-generation products.
AMD's APUs (accelerated processing units) power Sony's and Microsoft's game consoles. The chip supplier expects its semi-custom revenue to fall more than 20% this year and return to growth next year as its Zen 2 CPU (central processing unit) and next-generation Navi GPU will power Sony's next-generation PS5 (PlayStation 5).
Article continues below advertisement
AMD's chips inside Sony's PlayStation 5
Sony's Lead System Architect for Playstation console Mark Cerny, in an interview with Wired in April, talked about the new hardware that will power the next-generation PS5. He stated that PS 5 will comprise of AMD's third-generation eight-core CPU built on the 7-nm Zen 2 architecture and 7-nm Radeon Navi custom GPU. The new GPU will bring ray tracing features to the game console for the first time, thereby offering 8k graphics. At present, only NVIDIA cards offer real-time ray tracing features.
PS5 specs
Mark Cerny stated that Sony will replace the hard drive with an SSD (solid-state drive) in the PS5 to reduce the loading time. Moreover, PS5 will be built on the same architecture as PS4. This will bring backward compatibility with PS4 games. This feature was not available in the transition from PS3 to PS4. He also stressed PS5's 3D audio feature to make games more immersive. There is a possibility that AMD's custom chip might include a dedicated chip for 3D audio.
Article continues below advertisement
Tum_Apisak is considered to be a reliable source for hardware leaks by several tech websites like TechRadar. Tum_Apisak stated that AMD's custom chip for PS5 codenamed Gonzalo outperformed NVIDIA GTX 1080 in high-performance gaming test. However, the performance will vary based on the type of game and engine used. The test result comes as no surprise as console games are better optimized than PC games. NVIDIA's GTX 1080 card is only used for PC gaming.
Sony has been silent about any next-generation VR (virtual reality) headset for PS5. But one thing is certain that the new game console will support the existing PSVR headset. As the launch date nears, there will be more clarity on the specifications. The biggest winner from the PS5 will be AMD as it is the sole supplier of APUs.
Article continues below advertisement
Rumors around PS5 price 
Looking at the cost of hardware that will go inside PS5, many media reports suggest that the console will carry a higher price than PS4. Some analysts forecast the PS5 to be priced at $800, which is double the PS4's price of $400.
If we look back at 2006, Sony priced its 60-GB (gigabyte) PS3 at $600, which slowed its initial sales. Gamers were not willing to shell out such a huge amount. As recently as last year, NVIDIA's Turing-based ray tracing gaming GPUs saw a slow uptick. Here again, the high price was one of the major reasons apart from little performance improvement in games that do not support ray tracing. Sony expects the rollout of PS5 to be slow.
Rumors around PS5 launch
Many rumors state that Sony might launch its PlayStation 5 at the E3 video game show 2020 to be held from June 9 to 11. One thing is sure that the console will hit the markets before Christmas 2020. This is because the fourth quarter is seasonally strong for game consoles as they are popular Christmas gifts.
Sony has ruled the game console market for a long time. Its strategy is to focus on hardcore gamers that are willing to spend a premium amount on a high-performance game consoles. However, the gaming market has changed a lot in the last few years with more gaming options like PC games and handheld consoles games. The gaming customer base has also expanded beyond hardcore gamers to eSports viewers and social gamers. A new trend of cloud gaming is picking up, thereby increasing competition for game consoles.
Article continues below advertisement
Is Google Stadia a threat to Sony's Playstation?
Google (GOOG) is launching a high-performance gaming PC on the cloud with Google Stadia. Even Apple is planning to launch a new videogame service called Apple Arcade. These services will allow gamers to play high-end games without the need for expensive hardware. All they need is a good and stable Internet connection. This concept of cloud gaming is new. But if it gains popularity, it could pose a threat to consoles.
According to a Wall Street Journal article, Sony's CEO Kenichiro Yoshida believes that serious gamers want a high-performance gaming machine at home to run the latest graphics. Thus, PS5 will focus on "dramatically increasing the graphics-rendering speed." Moreover, gamers buy consoles to play high-quality games exclusive to the console. Hence, Sony will bring more high-quality games on PS5. It will also release smaller games on PS5 as focusing only on high-quality games will reduce its game offerings.
Kenichiro Yoshida believes that console is a niche market. The target audience of PS5 and Google Stadia are different. But he did not deny the threat Google Stadia posed in the mid and long term. Walking with the tide, Sony is also entering the cloud gaming space with PlayStation Now.
Article continues below advertisement
Can the Nintendo Switch compete with Sony's PS5?
Apart from PC and cloud gaming, Sony is also facing competition from Nintendo's handheld Switch console. According to NPD's report, Nintendo's Switch was the best-selling gaming hardware in the United States in June and in the first half. Does this mean that Switch is more popular than PS4? The answer is no.
Nintendo launched Switch in March 2017 whereas PS4 and Xbox One date back to 2013. As Nintendo Switch is relatively new, there is a large portion of the audience that hasn't yet purchased the console. Hence, its sales are high. On the other hand, most gamers have already purchased PS4 and Xbox One. The next growth cycle will come with the launch of next-generation PlayStation and Xbox next year. Probably, Sony and Microsoft will overtake Nintendo then.
Nintendo to launch Switch refresh in coming months
Nintendo is leveraging this year to up its sales before the PS5 hits the market next year. The company is set to launch a refresh of its Switch console in August at the same price as the original Switch ($300). The refreshed version will improve the battery life of Switch from 2.5 hours to 6.5 hours to an estimated 4.5 hours to 9 hours in the portable mode. Nintendo is launching a whole new product, Switch Lite, on September 20 at a price of $200. It is smaller than the original Switch with a 5.5-inch screen as against Switch's 6.2-inch screen.
Article continues below advertisement
There are several rumors around the second-generation Nintendo console which is expected to arrive next year. According to the Federal Communications Commission filings, the next-generation Nintendo Switch will have a new SoC (system-on-chip), flash storage chip, and CPU board. The current Switch Console uses NVIDIA's Tegra SoC. The rumor hints that NVIDIA might launch its next-generation Tegra SoC next year.
Takeaways for investors
Rising competition, new entrants, and next-generation product launches in the gaming hardware market will set the stage for growth in 2020. AMD will likely be the biggest winner as its processors will power Sony's and Microsoft's next-generation game consoles and Google Stadia.