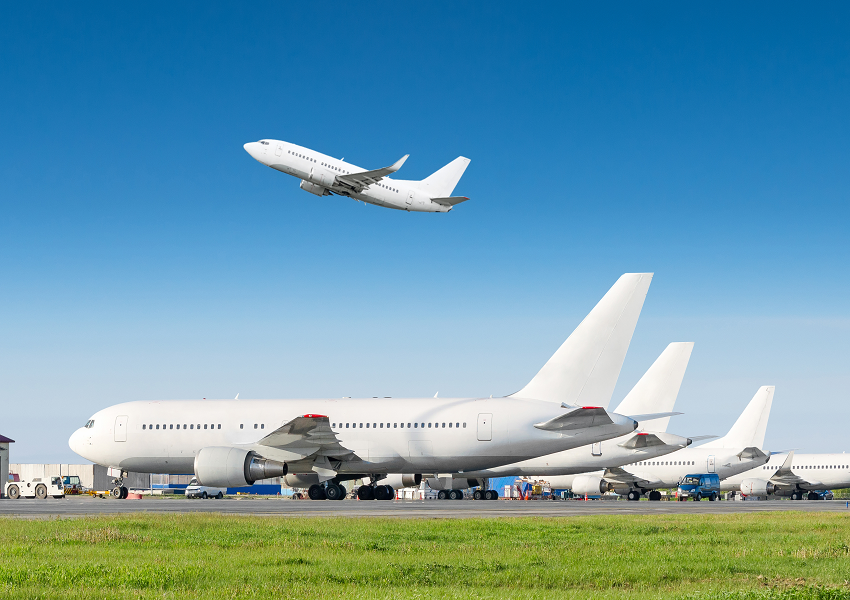 How Much the 737 MAX Grounding Could Cost Boeing
The 737 MAX fiasco is expected to hurt Boeing's (BA) second-quarter financial results severely. On July 18, the company announced it foresees an after-tax charge of $4.9 billion in Q2 in connection with its grounded MAX jets. It said the cost is an estimated concession for MAX customers who have lost revenue and operating profit due to the grounding. The company stated that the charge would reduce its second-quarter revenue and pre-tax earnings by $5.6 billion.
Boeing also warned that it estimates production costs of 737s to increase by $1.7 billion in the second quarter, mainly due to the airplanes' production rate shrinking more than expected. On April 5, the company announced it was lowering its monthly MAX production rate from 52 units to 42 units.
Boeing forecasts that its production cost increase will reduce its 737 program margin in the second quarter and quarters ahead. It foresees 737s' production rate increasing to 57 units in 2020.
Article continues below advertisement
Article continues below advertisement
MAX grounding hurting airlines
Boeing's 737 MAX planes have been grounded worldwide since mid-March following two deadly accidents within five months. The grounding caused massive flight cancellations for major US airlines during the second quarter. Southwest Airlines (LUV), American Airlines (AAL), and United Airlines (UAL) together own 72 MAX planes. Southwest Airlines, which has 34 MAX jets, is estimated to have had over 10,000 flights canceled last quarter.
American Airlines has 24 Boeing 737 MAX aircraft. The company has revealed that these jets' grounding caused 7,800 flight cancellations during the second quarter. It estimates these cancellations to impact its second-quarter pre-tax income by $185 million. United Airlines, which owns 14 MAX jets, has stated that using larger planes on MAX routes is increasing its operating costs.
Several airlines have sought compensation for their losses due to the MAX grounding. Therefore, Boeing's latest move may be seen as preparation to compensate customers. It expects to get regulatory approval for MAXs' return to service early in the fourth quarter.
Article continues below advertisement
Charges to wipe out Q2 profits
The $4.9 billion after-tax charges, which comes to $8.74 per share, could wipe out Boeing's second-quarter profits entirely. Analysts expect the company to report GAAP EPS of $2.18, excluding MAX-related charges. If we include the company's $8.74-per-share charge related to the MAX issues, Boeing could report a loss per share of $6.56. Analysts expect the company's non-GAAP EPS to plunge 46% YoY to $1.80.
The ongoing 737 MAX series trouble has impacted Boeing's overall commercial aircraft delivery count. The company's total shipments fell 54% YoY to 90 aircraft in the second quarter due to MAX deliveries plunging. Shipments for MAX planes fell 82.5% YoY to 24 units in the quarter. As a result of Boeing's commercial aircraft deliveries falling, analysts forecast its revenue plunging 19% YoY to $19.6 billion in the second quarter.
Stock performance
Although charges could severely impact its second-quarter profits, Boeing stock has gained nearly 2% on hopes of MAXs returning to service in the fourth quarter. Boeing stock has fallen significantly since mid-March. Up until March 8, the stock had risen 31% YTD (year-to-date). However, following the March 10 MAX mishap, the stock's YTD gain has shrunk to 12%.
Boeing has underperformed the Dow Jones and S&P 500, which have risen 16.7% and 19.5% YTD, respectively. It has also underperformed the iShares U.S. Aerospace & Defense ETF (ITA), which invests in companies that manufacture, assemble, and distribute aerospace and defense equipment. ITA has gained 23.7% YTD.