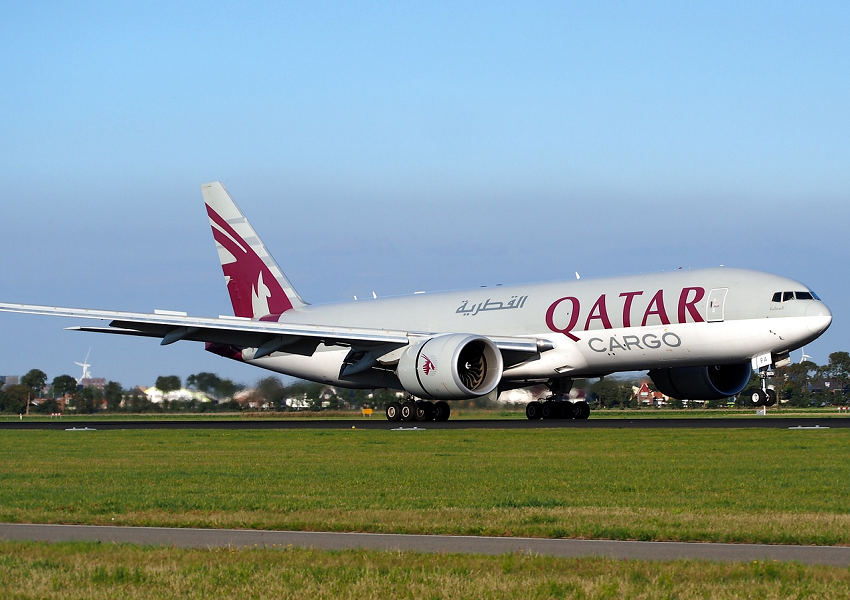 Boeing's 777 Freighter Jets: New Orders from Qatar Airways
New orders
Boeing (BA) received more new orders for its 777 Freighter planes at the Paris Air Show. On June 19, Qatar Airways committed to buying five Boeing 777 Freighter jets. The transaction is estimated to be worth $1.8 billion at list price.
Boeing's 777 Freighter aircraft is the world's largest and most fuel-efficient twin-aisle cargo jet. Boeing claims that the model's fuel costs are ~30% lower than the 747 series aircraft. The Freighter jets are capable of flying 9,200 kilometers with up to 102,000 kilograms of payload.
Article continues below advertisement
Article continues below advertisement
The aircraft's long-range and higher payload capacity will allow Qatar Airways to make fewer stops on long-haul routes. Fewer stops between destinations improve ton-mile economics and reduce landing and trip costs. Currently, Qatar Airways operates 23 freighter jets—16 are Boeing 777 Freighter planes.
On June 19, Taiwan's China Airlines placed an order for six 777 Freighter planes in an attempt to modernize its cargo fleet.
The new orders from Qatar Airways and China Airlines increased Boeing's 777 Freighter orders to 228. The company delivered its first 777 Freighter jet in February 2009 to Air France. As of May 31, Boeing has delivered 160 planes. At 36, FedEx (FDX) is the largest operator of Boeing's 777 Freighter aircraft.
Paris Air Show
Boeing started the Paris Air Show on a very disappointing note. The company didn't get any orders on June 17. However, the second and third days were eventful for Boeing.
On June 18, Boeing received the first order for its troubled 737 MAX series planes since the grounding in mid-March. International Airlines Group agreed to buy 200 MAX planes. The planes are valued at $24 billion at list price.
On the same day, Boeing received 28 orders for its Dreamliner planes worth $7.8 billion. Korean Air Lines placed an order for 20 Dreamliner jets, while Air Lease (AL) signed an agreement to purchase eight Dreamliner jets.
Boeing stock has underperformed the iShares US Aerospace & Defense ETF (ITA) year-to-date. The stock has returned 14.3%, while ITA has gained 22.7%. Boeing has also underperformed United Technologies (UTX) and Lockheed Martin (LMT), which have risen 19.1% and 35.9%, respectively.