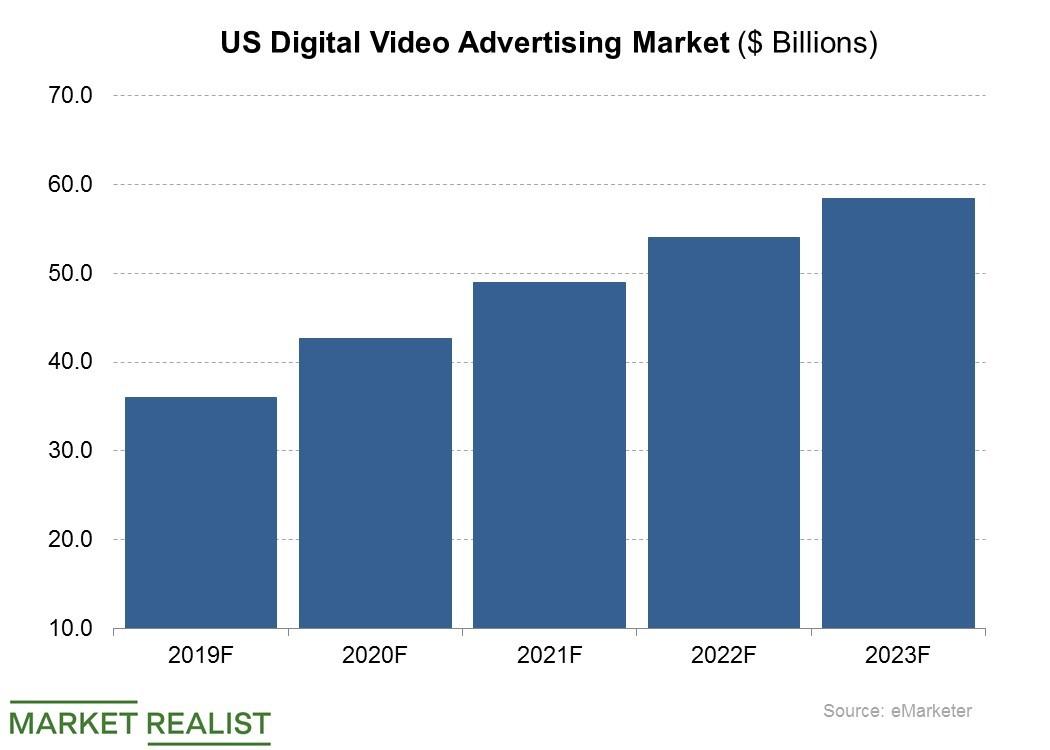 Why Google Can't Take Any Chances with YouTube
By Neha Gupta

Dec. 4 2020, Updated 10:53 a.m. ET
YouTube is an important growth driver
It comes as no surprise that Alphabet's (GOOGL) Google is spending hundreds of millions of dollars every year to review content on its platforms such as YouTube, as Reuters has reported, to ensure they're not flooded with inappropriate posts or videos that could result in regulatory fines or drive away advertisers.
Article continues below advertisement
YouTube is one of Google's most important businesses. On quarterly earnings conference calls, Alphabet and Google executives rarely miss the opportunity to mention that YouTube is a major driver of growth. Last month, for instance, Alphabet CFO Ruth Porat stated that an important contribution from the YouTube business had helped drive a 17% YoY (year-over-year) revenue rise at Alphabet in the first quarter. Yandex (YNDX), Snap (SNAP), and Facebook (FB) recorded revenue rises of 40%, 39%, and 26% YoY, respectively, in the first quarter. Revenue rose 18% YoY at Twitter (TWTR) in the first quarter.
Google is careful not to risk its video advertising business
Google, the Alphabet unit that houses the YouTube business, contributed more than 99% of Alphabet's total revenue in the first quarter.
Google is also keen on keeping YouTube out of controversies so as not to jeopardize its opportunities in the lucrative digital video advertising market. In the United States, for instance, marketers are expected to spend $36 billion on digital video advertising in 2019, with digital video spending expected to swell to $58.4 billion by the end of 2023, according to eMarketer estimates. Inappropriate videos posted to YouTube have in the past led to some brands boycotting advertising on the platform.