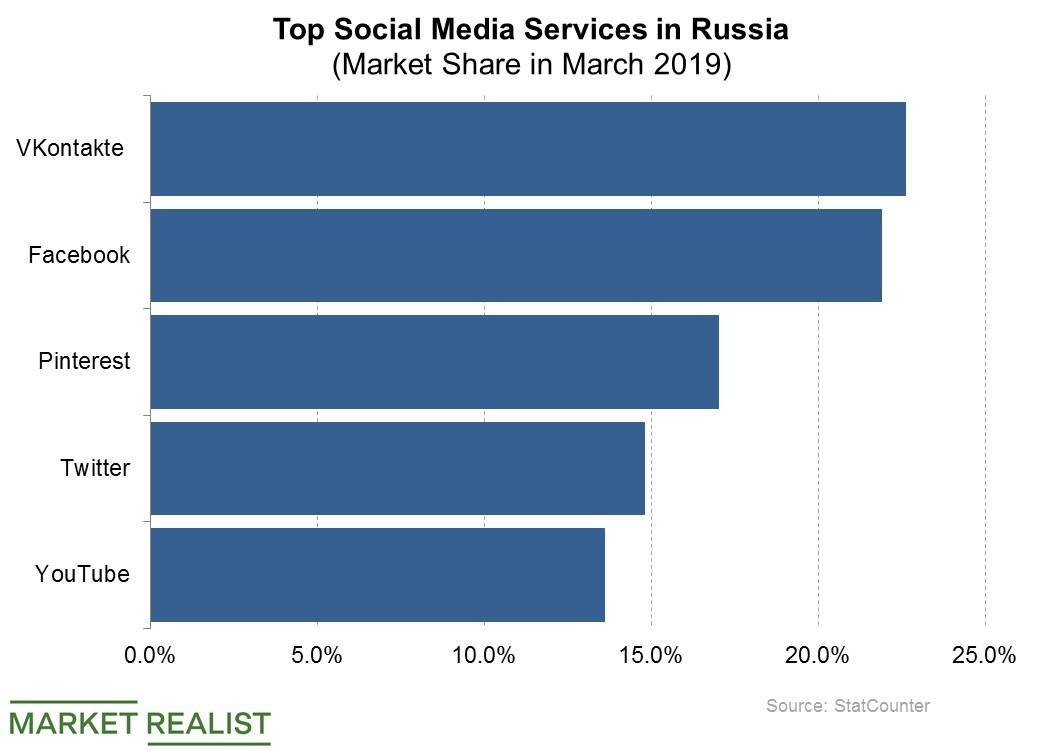 The Clock Is Ticking for Facebook in Russia
Russia wants Facebook to store data locally
Facebook (FB) has nine months to comply with Russia's data localization law or risk being kicked out of the country, according to a report from The Guardian.
Facebook is one of the top social networks in Russia. It held 21.9% of the social media market in Russia in March, ranking second behind VKontakte with its 22.6% market share, according to StatCounter data. Pinterest (PINS), Twitter (TWTR), and Google's (GOOGL) YouTube held 17%, 14.8%, and 13.6% shares of the social media market in Russia, respectively, in March.
Article continues below advertisement
Facebook sees risk in Russia's data localization stance
Facebook sees identified data localization as a risk to its business. Speaking after Facebook released its first-quarter earnings results in April, CEO Mark Zuckerberg said that the company wouldn't store sensitive data in countries where it might be abused. The executive went on to state that Facebook's business would be hurt if the company were blocked in a major country because of data localization demands.
Facebook derives most of its revenue from advertising. In the first quarter, advertising sales accounted for 99% of its revenue. Russia is one of the countries in which marketers are increasingly shifting their budgets online, expanding the addressable market for digital advertising providers such as Facebook.