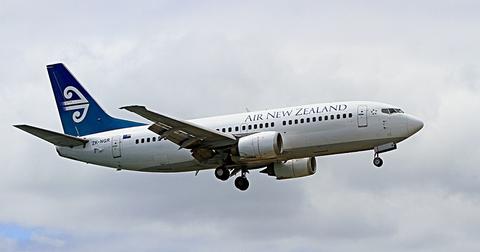 Boeing Bags Eight Orders for 787 Dreamliners with GE Engines
By Anirudha Bhagat

Updated
New orders for Dreamliner
The Boeing Company (BA) recently received a major order for its wide-body 787-10 Dreamliner. On May 27, Air New Zealand announced that it had signed a deal to buy eight Boeing 787-10 Dreamliners worth $2.7 billion at list price, according to Reuters.
The jets are expected to be delivered between 2022 and 2027. The agreement also includes an option to increase the number of planes to 20.
Air New Zealand also owns 130 Boeing 787-9 Dreamliners that have Rolls-Royce Holdings engines. However, the company is facing frequent trouble with these aircraft engines and so has demanded General Electric (GE) engines instead of Rolls-Royce's for its new orders.
According to Reuters, in a hotly contested deal, Boeing beat out its rival Airbus, which had proposed A350 jets, for Air New Zealand's business. Nonetheless, Airbus won orders for its narrow-body A320 family of jets from the company.
Article continues below advertisement
Fuel-efficient jet
Air New Zealand's recent transaction with Boeing comes in the wake of its boosting fuel efficiency by replacing eight older 777-200ER aircraft with newer planes. Boeing's 787-10 Dreamliner is a wide-body twin-aisle engine aircraft. The airplane manufacturer claims that the model is 25% more fuel efficient than its 777 series planes. The model can carry 330 passengers in a two-class configuration and a maximum of 440 passengers in a three-class seating capacity.
The Air New Zealand contract increased Boeing's 787 series backlog orders to 612. Boeing started 787 production in 2007, and since then, it's received orders for 1,441 jets as of April 30, 2019. The company has delivered 829 aircraft as of the end of April. Customers for its 787 Dreamliner series include major US carriers United Airlines (UAL), American Airlines (AAL), and Air Lease Corporation (AL).
The US Global Jets ETF (JETS) invests in passenger and cargo airlines, airport and terminal services providers, and aircraft manufacturers. The ETF has returned 3.4% year-to-date, which is much lower than the Dow Jones Industrial Average's and the S&P 500 Index's gains of 9.7% and 12.7%, respectively.