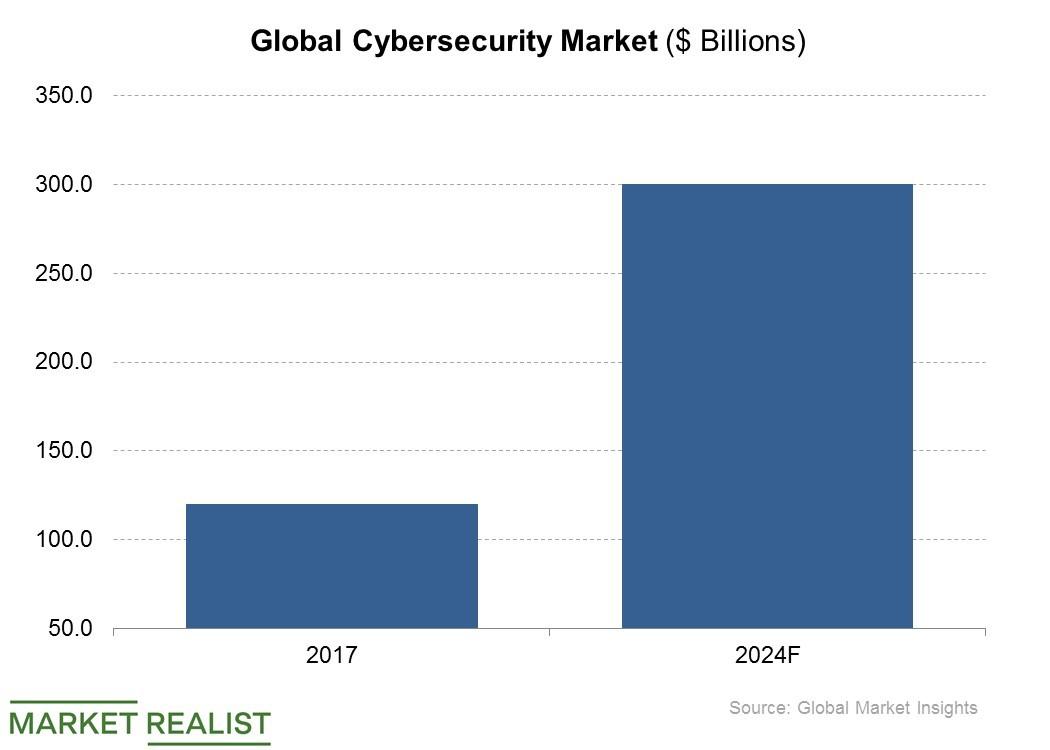 Little-Known Alphabet Unit Enters $300 Billion Industry
By Neha Gupta

Apr. 2 2019, Updated 3:44 p.m. ET
Chronicle launches cybersecurity product called Backstory
Alphabet's (GOOGL) little-known subsidiary called Chronicle is going for a huge prize: the $300 billion cybersecurity market. Chronicle last month launched its first commercial cybersecurity product since it separated X moonshot factory to start its own life as an independent Alphabet business and sister company to Google, Waymo, Verily, and Loon.
Chronicle's cybersecurity product is called Backstory. Through Backstory, Chronicle helps companies understand their cybersecurity risks and how to fix them.
WAKE UP WITH BAGELS & STOX, OUR NEW EMAIL THAT ENTERTAINS AND INFORMS YOU BEFORE THE DAY STARTS. SIGN UP HERE!
Article continues below advertisement
Chronicle battling Splunk for revenue in security market
With Backstory, Chronicle is competing with Splunk (SPLK) and a host of other security software vendors for revenue in the global cybersecurity market, which Global Market Insights predicts will be worth $300 billion by 2024. Splunk generated revenue of $1.8 billion in 2018. For the fourth quarter ended in December, the company's revenue rose 35% YoY to $622 million. Revenue rose 6.0% YoY at FireEye (FEYE) but stayed flat year-over-year at Symantec (SYMC) in the December quarter. Palo Alto Networks (PANW) recorded a 30% YoY increase in revenue in its second quarter ended in January.
"Other Bets" losses doubled
Chronicle is part of Alphabet's "Other Bets," a collection of mostly experimental businesses. Alphabet's Other Bets businesses jointly generated revenue of $154 million in the fourth quarter ended December, up from $131 million in the year-ago quarter. Other Bets are still not making profits, so they currently look to Google to foot their bills. Operating loss from the Other Bets businesses was more than $1.3 billion in the December quarter, nearly double the $748 million a year earlier.